Weekly Comms News Round Up 23/01/2014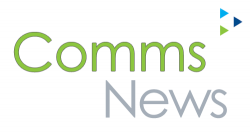 Here's my selection of main comms news including the Guardian Media Group announcing the sale of its Auto Trader stake, the launch of 'trending' topics on Facebook and the use of Twitter by top 100 brands.
All stories have been curated via @CisionUK.
Guardian Media Group to sell 50.1% stake in Trader Media Group by Jason Deans via the Guardian
Guardian, Observer and theguardian.com publisher to invest sale proceeds, thought to be £600m to £700m, in core business
Guardian Media Group is selling its 50.1% stake in Auto Trader owner Trader Media Group to private equity firm Apax Partners in a deal thought to be worth £600m to £700m to the Guardian publisher.
The sale to Apax, which bought 49.9% of Trader Media Group in 2007 and has been GMG's joint venture partner in the business since then, is thought to give TMG an enterprise value of about £1.8bn. The exact financial details of the deal were not revealed.
Facebook follows Twitter with Trending, a tailored list of popular topics beside your News Feed via The Next Web
On Thursday, Facebook announced Trending, a new section of the News Feed which offers a personalized list of topics that are currently popular or growing in popularity on the social network.
The company has experimented with trending stories and articles in the past, in order to combat Twitter and help its users to discover content that wouldn't normally surface in their News Feed. In its latest incarnation, each topic has a keyword and a headline that explains why it should be of interest. Facebook has positioned it in the top right-hand corner of the screen and users can review more topics by selecting the 'See More' option.
BBC targets social media users with Instagram video news by Leila Haddou via the Guardian
BBC News is stepping up its efforts to reach new audiences on social media platforms after mobile and tablet viewing figures overtook desktop use for the first time in December.
On 16 January, BBC News launched Instafax, a new short-form video news service delivered to Instagram users. The project is a month-long experiment, with three 15-second videos uploaded a day, intended to serve as a roundup of the day's news.
How the top 100 brands use Twitter by @ChristopherRCLF via Econsultancy Blog
Audiences for brands grew by 20% in Q4 2013 and brand tweets that included pictures and content links generated the most engagement. 
During Q4 2013, the top 100 brands according to Interbrand averaged 210 engagements per tweet when they added a picture link. This comes from the latest research by Simply Measured, analysing the Twitter activity of brands listed in the Interbrand 100, compared with the Forbes 100 Best Small Companies in America.
The rise of cryptocurrencies and what Bitcoin can mean for your brand by @LoullaMae_ES via Marketing Magazine
Bitcoin is fast gaining traction in the online business world and Loulla-Mae Eleftheriou-Smith speaks to BitcoinGlobalInvestments chief Javier Marti to see what the cryptocurrency can do for brands.
Barely a day goes by without a fresh story on Bitcoin. If it isn't about the cryptocurrency cash points making their way to a high street near you, it's about fears from the UK government that Bitcoins could be used for tax evasion and money laundering, or that two Las Vegas casinos have started accepting the it as a form of payment in their shops, restaurants and hotels. The gambling floor still remains Bitcoin-free, however.
Kirsti Kauronen
https://www.vuelio.com/uk/wp-content/uploads/2019/09/vuelio-logo.png
Kirsti Kauronen
2014-01-23 15:44:00
2014-01-23 15:44:00
Weekly Comms News Round Up 23/01/2014