Weekly Comms News Round Up 30/01/2014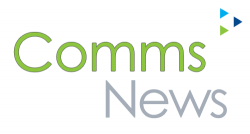 This week's comms news highlights include Gmail outage which hit millions of users on Friday, the world's most popular news website, Mail Online, changing its domain to a worldwide '.com' and the launch of ITV's first new channel in eight years. All stories curated via @CisionUK.
Mail Online to switch to .com domain name by @marksweney via the Guardian
Mail Online is switching from a .co.uk to .com homepage address, following protracted negotiations with the US paper that owned the dailymail.com domain name. Owner Daily Mail & General Trust is thought to have paid potentially as much as £1m-plus to secure the valuable domain name.
The technically challenging domain shift will see the 161 million monthly unique browsers who visit Dailymail.co.uk instead land on dailymail.com.
ITV launches pay-TV channel, ITV Encore on Sky platforms by Priyanka Dayal 
ITV plc announced on Wednesday that it would be launching ITV Encore this year, a new pay-TV channel dedicated to British drama series, which will air on Sky platforms. The launch signals a renewed focus for ITV on revenue generation outside of traditional advertising platforms nearly 12 years after its first paid-for model, ITV Digital failed to take off. 
ITV Encore is the broadcaster's first channel launch in eight years and forms part of a wider four year partnership with Sky. 
Sky launches free YouTube channel as part of entertainment push by @MaisieMcCabe via Campaign
BSkyB is launching a YouTube channel that will broadcast whole episodes from some of its most high-profile series, as part of the company's biggest ever push for its entertainment programming.
When it launches on Saturday 1 February, the Sky First Episodes channel will host episodes from 'Moone Boy' starring Chris O'Dowd, 'The Tunnel' (the adapted version of 'The Bridge') and 'Moonfleet' starring Ray Winstone. Sky claims the campaign is the biggest it has ever launched in support of its entertainment channels, which include Sky1, Sky Atlantic, Sky Arts and Sky Living.
Yahoo Disses Gmail on Twitter, Then Backtracks by @JasonAbbruzzese via Mashable
Yahoo has apologized for a tweet from its main Twitter account that noted Google's Gmail had suffered an outage.
The tweet, which has since been deleted, simply noted: "Gmail is temporarily unavailable" and included a screen shot to prove it.
Google Glass Can now be Used with Prescription Glasses by @jonrussell via The Next Web
Google has been promising to make its Google Glass wearable technology compatible with prescription glasses, and that day has now come after the company released four 'frames,' priced at $225 each.
The frames are separate to Glass itself — which costs a hefty $1,500 and is limited to the Explorer's club, based on invites from Google. That said, the introduction of frames has always been a key requirement for Glass before the product goes on general sale to consumers.
Global internet advertising spend surges 32% by John Glenday via The Drum
Display internet advertising has surged 32 per cent worldwide in the first three quarters of 2013 compared to the same period in 2012, according to Nielsen's quarterly Global Adview Pulse report.
Nielsen states that the industry's stellar performance was driven by its crucial role in growing multi-screen campaigns which are expected to account for half of all ad budgets by 2017.
Kirsti Kauronen
https://www.vuelio.com/uk/wp-content/uploads/2019/09/vuelio-logo.png
Kirsti Kauronen
2014-01-30 16:04:34
2014-01-30 16:04:34
Weekly Comms News Round Up 30/01/2014