Which products are most likely to be bought second-hand this Christmas?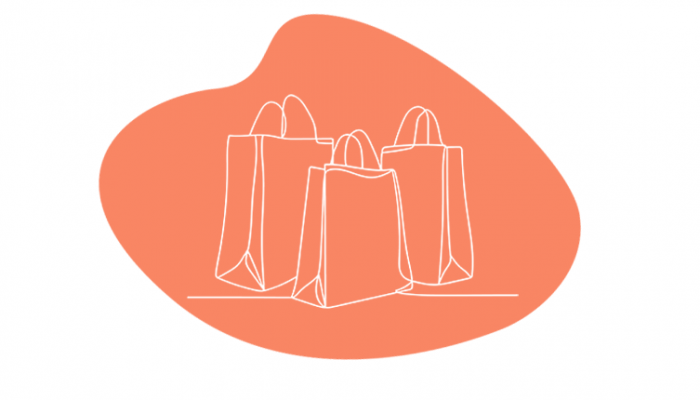 In effort to support Brits with the cost-of-living crisis, national coverage on how to budget for Christmas has increased by 486% since last year. Alongside this, discussion around 'side hustles' is up by 326%, with the resale of both luxury and high street goods as the leading topic of interest in this area.
During October, 186 national new sources reported that 60% of Brits plan to spend less this year. Furthermore, a widely distributed eBay report shows that 62% of luxury shoppers actively selling on second-hand sites have resold a luxury accessory for a profit. This rapid growth in resale is undoubtedly an international trend, with over 200 international newspapers across the UK and North America referring to it as 'investment', which some consumers 'consider a safer store of value than stocks'.
Since the start of the cost-of-living crisis, the social acceptance of second-hand items has been widely discussed across general and retail-industry news. Between 27 and 30 October, the headline 'Brits are no longer embarrassed to charity shop' was syndicated across 89 national and regional news sources, while Oxfam were quoted 72 times in saying that 'second-hand books are at the top of people's wish-list'.
Key Takeaways 
Coverage on second-hand high-street/designer resale 'side hustles' is up by 326%
Research suggests Brits are no longer 'embarrassed' to purchase or gift second-hand items
Electric and cosmetic goods are some of the most likely to be refurbished or resold
Low-cost high street and supermarket items are producing higher resale profit than luxury items
National outlets are most interested in how brands are entering the resale market, whereas local/regional outlets are engaged in specific case studies of consumers budgeting and third-party resellers
Why are consumers rushing to resell low-cost items?

While the resale of luxury goods is gaining record-high interest, it is not the only sector affected by the dovetailed growth of inflation and independent resellers. Second-hand high street products are receiving a   significantly higher level of coverage, with national publications particularly interested in specific examples of high profit margins on low-cost items.
For example, Aldi's 'Kevin the Carrot' toy caused the second-biggest upsurge in low-cost resale coverage throughout November, when 222 national and regional articles reported consumers successfully reselling it on eBay for up to £1,000. Similarly, 168 regional and local news sources wrote of how Primark's Stranger Things range has returned to stores after reselling for up to £150.
Share of Voice: Top 5 resale brands
*Data analysis of all second-hand UK brand coverage with mention of the cost-of-living crisis or luxury/high street resale between 17 Oct – 21 Nov.
Over the last month, eBay has continued to lead the conversation around both luxury and high street resale. While 38% of coverage is a passing mention, 52% was positively attributed to the brand's new pre-owned store in New York – where consumers can use 'luxury as currency'. This term was featured in 92% of the total 686 UK headlines, which later evolved into a phrase used by international publications for the wider movement towards luxury resale.
Meanwhile, both Vinted and Depop's coverage was between 40% and 50% passing mentions, while 32% of all resale brand coverage mentioned them both within the body of the article. Some of the most common examples were case studies in general news publications and research articles in PR and comms outlets. The overarching theme has been how both brands offer quality and affordable Christmas gifts in the cost-of-living crisis, which leveraged an 88% positive sentiment rate on this coverage.
Which brands are most mentioned within resale coverage?
*Data analysing mentions of all luxury and non-luxury brands within second-hand and resale coverage between 17 Oct – 23 Nov.
The risk behind refurbs
Since 17 Oct, the Vuelio Insights team has identified 1,862 articles discussing resale products across UK news and industry publications. Within 8% of this coverage, consumer charity Electrical Safety First (ESF) were quoted in a widely repurposed article titled 'Cost of living pushes shoppers towards second-hand electrical goods, says charity'.
Furthermore, Dyson was most often mentioned as the product worth buying second-hand. For example, 'Refurbished Dyson airwraps on sale at eBay in time for Christmas gifting' was published by The Independent on 21 November and has been syndicated 102 times since. Dyson is the certified seller of these refurbished products, meaning this coverage is not as much of a loss to the brand as if it were a third-party seller. However, because of this peak in refurb interest, local and regional outlets have started picking up on 'horror' stories on the most sought-after brands. Almost 200 articles with similar headlines to 'Ebay won't refund my £475 faulty  Dyson airwrap' and  'Amazon Prime Day £35 hair styler shoppers say is 'much better' than Dyson Airwrap' have ultimately outweighed Dyson's positive coverage as a certified eBay seller.
The CEO of second-hand tech seller Back Market has been heavily quoted in coverage around electric resale, stating that its ethos is to close the 'trust gap' and 'make refurbs cool'.
Third-party partnerships
As for the fashion brands mentioned within resale coverage, 86% of the discussion is tied to global retailers partnering with third-party resellers as a means to offer second-hand luxury items. While many designers refuse direct distribution of their products, over 448 publications across general news, fashion and beauty have reported on the growing availability.
For example, Louis Vuitton, Chanel, Hermès, Prada and Gucci were mentioned in 289 headlines between 16 Oct – 30 Oct when Amazon announced it would be listing the brands' bags as part of its Luxury Store launch, through second-hand distributor What Goes Around Comes Around.
Amazon was not alone in its well-timed partnership, in among this courage Primark was also praised for a similar launch. Between 18 Nov and 23 Nov, 82 news and fashion publications shared 106 articles about the high street store's 'WornWell' collaboration with The Vintage Wholesale Company. As a result, brands often spotted there such as Burberry, YSL, Tommy Hilfiger, Nike, Converse, Levi's and Dr. Martens have all received a significant upsurge in passing mentions.
Competitor strategies
In a bid to compete with the likes of eBay, many high street brands have attempted to regain control by promoting or launching their own resale and refurb lines. For example, Zara received a significant peak in coverage from 18-28 Oct following the announcement of its repair and resale shop 'Pre-owned'. Similarly, Coach was mentioned in 86 regional outlets 26-28 Oct, following the opening of its London pop-up 'Tomorrow's Vintage'.
On the other hand, some brands are opting to take the consumer-led route. For example, local and regional outlets have used the phrase 'Bargain Box' in 102 headlines since 20 October, referring to return palettes that can be bought from John Lewis, Argos and Very. M&S is leading coverage around fashion rental, a proactive peak in coverage at the beginning of November following a successful press release on 'putting value and versatility at the heart' of its rental collection. This quote was used in 56% of the total 202 national and regional news articles until 5 Nov.
What are the most common types of coverage?
*Data analysis of all luxury and non-luxury brands within second-hand and resale coverage (1,862 articles) 17 Oct – 23 Nov.
Since 17 Oct, the highest-reaching resale coverage has been produced by general news, celebrity/gossip magazines, tech and business publications. Aside from the wider industry discussion of 'luxury as currency' and high street resale strategies, product reviews were one of the most prominent article types and are up 62% from 2021. These articles are comparative in nature by putting a luxury product against a budget alternative, i.e. 'Aldi shoppers rave over Le Creuset dupe'. Alongside Dyson, brands like The North Face, Adidas and the White Company were found within a collective 369 articles similar to this.
Case studies have also increased by 8% since last Christmas. The cosmetics industry has gained the most awareness within this coverage, primarily due to headlines like 'Makeup Artist saves hundreds buying second-hand makeup on eBay' which was shared 86 times by local and regional news outlets. This increase produced an upsurge in resale risk for brands like Dior and Charlotte Tilbury.
Unaffected markets
Given the level of investment from second-hand brands and retail competitors, the rise of luxury and high street resale is not predicted to cool-off any time soon. However, this is not a call to action for all brands.
Unlike the pandemic, the cost-of-living is not a crisis that affects everyone equally. Over the last month, 16% of coverage approached the resale discussion from a wealth perspective. For example, an article by The Independent titled 'Luxury goods boom in Britain as the young, rich and mortgage-free buck the recession' explored how high-end watches are now seen as an 'investment', when they are purchased new by consumers for the purpose of profiteering.
James Ison, the self-styled Deal Maker For The 0.1%, was quoted 89 times within this coverage when he stated that that those who can afford very high-end luxury products appear to be 'having a Yolo moment' following the pandemic, often 'spending five figures in an afternoon'. This consumer psyche also appears to take place outside of retail, such as the emergence of 'The Lipstick Effect' within the dining industry.
Vuelio's Top 3 Recommendations
Measure the crisis – Take some time to measure the impact of inflation in your target market(s). Following the pandemic, many brands have automatically applied another blanket crisis comms strategy to their entire audience, even though the degree of financial struggle varies greatly. If you are a very high-end luxury brand, the likelihood of consumers investing and profiting on your products is a greater risk than a visible loss in revenue.
If you cannot beat them, join them – Research how prominent your brand is within resale media coverage and on second-hand sites. If you find your brand is at risk, the success of Zara, Coach and M&S's rival lines suggest it would be better to invest in the trend than attempt to eliminate it.
Prioritise sustainibility comms – While cost-of-living is the leading reason for the rise in second-hand purchases, resale will likely hold value long after the economy stabilises. Over the past year, sustainability has transformed from an ethical preference to a consumer demand. It is the most-used word in relation to 'The Rise of ESG' and, as over half of Brits worry about the impact of Christmas on the climate, it will continue to hold an important place in the lifecycle resale trends.
Want to know more about this data or how media insights can support your PR and communications? Find out more.
Vuelio is proud to be supporting AMEC's Measurement Month – a month-long focus on best practice and new emerging trends in the measurement and evaluation of communication. Check out all the Measurement Month events here.
https://www.vuelio.com/uk/wp-content/uploads/2022/11/lux-high-street-resale.png
430
760
Hollie Parry
https://www.vuelio.com/uk/wp-content/uploads/2023/09/vuelio-logo-200px.png
Hollie Parry
2022-11-24 15:17:50
2022-11-28 14:22:49
Which products are most likely to be bought second-hand this Christmas?