Which social media platform is right for your next PR campaign?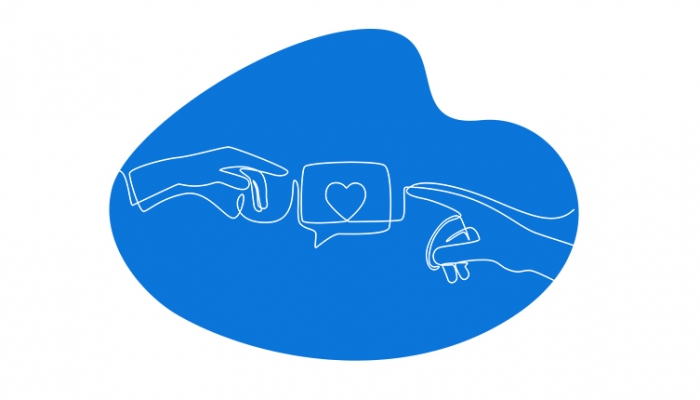 The ability to get PR clients or your company featured in national newspapers and major magazines is as important today as it's ever been, but it's also crucial to evolve your strategy for 'new' media. Securing coverage across social media is an increasingly valuable alternative for engaging new audiences and amplifying your brand among different stakeholders.
But how do you go about engaging with Instagrammers and podcast producers? Fortunately on the Vuelio Media Database, you can filter contacts by media type, and find bloggers, vloggers, podcasters, Instagram and TikTok influencers and Facebook Groups, too. Read on for which platform you should reach out to for your next campaign.
Instagram and TikTok
The rise of these two social media platforms has been meteoric, especially TikTok. This has largely been helped by the young audience that are engaging with it on a daily basis. The recent Reuters Digital News Report highlighted the impact of TikTok; the social network now reaches 44% of 18-24s across markets, with 20% for news. Furthermore, audiences are paying attention more to celebrities and influencers on these networks when it comes to news.
If you want to target a younger audience, then TikTok and Instagram should be top of your list. Content creators on these platforms are generally more consumer-focused. 24% of the Instagram influencers listed on the database are interested in covering lifestyle or fashion, and over 28% of TikTok creators are wanting to cover those same two topics. Other topics like travel and food are also well represented on the database.
Creators will often be open to brand partnerships and products to review and promote. Many of them will have thousands, if not millions, of followers, meaning a wide reach for you or your PR client.
Blogs and Vlogs
Blogs and bloggers are much more established in the media landscape than influencers on Instagram and TikTok. Vuelio has had bloggers on the database since 2008. Around a year later, the top ten blogs series was started, highlighting the best performing blogs for different categories, such as travel, beauty and interior design. There are now thousands of bloggers listed, offering lots of avenues to get experts and information featured.
Vlogging feels like a much newer concept but has essentially been around since YouTube began back in 2005. Again, like Instagram and TikTok, it generally attracts a younger audience. However, vlogs will tend to be longer than Instagram and TikTok content and some of the more established vloggers have built up loyal and large followings, with the likes of Zoella being in the millions. This presents the opportunity to connect with a different type of audience. Those listed on the database are more consumer-focused with lifestyle, fashion and beauty vloggers all well represented and keen to engage with PRs.
Podcasts
The popularity of podcasts has been on the rise for a number of years now and reports suggest it could be a $4 billion industry by 2024. This is hardly surprising when the worldwide listenership is said to be over 460 million, equating to around 22% of all internet users. With the amount of listeners said to rise still further over the next couple of years, it's a good time to be exploring this platform and engaging with podcasters.
On the Vuelio Media Database, there are a real mix of topics covered by the podcasts listed. Football is the most popular, with 4% of all podcasts covering that topic, but news & current affairs and politics are close behind. With a lot of podcasts opting for the interview format, this offers opportunities to get experts featured. An alternative could be product placement, with many podcasters making space for adverts and sponsors within their episodes or across a series.
Facebook Groups
Social media giant Meta is perhaps not quite at the heights it was back in the late noughties/early 2010s, especially with the younger generation. However, it still has nearly 3 billion monthly active users and 66% of the entire UK population are Facebook users. Facebook groups were launched back in 2010 but since 2017, Mark Zuckerberg has really pushed for these to be a way to start a community, and gave group admins new tools such as insights and membership questions to help.
This has worked quite well, and many people now get local and community news via established Facebook groups. Over 27% of the Facebook groups on the Vuelio Media Database are covering community news, with 12% for regional general interest and 9% for local news. If you are working on a hyperlocal campaign or have information that would really interest people in a particular community or area then getting in touch with group owners and admins can be a useful route. Some of these groups will have hundreds or possibly thousands of members with the opportunity to hit a targeted audience.
Want to start reaching out to these contacts and engaging with a different audience? Find out more about the Vuelio Media Database here.
https://www.vuelio.com/uk/wp-content/uploads/2023/07/Social-media-on-Vuelio.jpg
430
760
Andrew Strutt
https://www.vuelio.com/uk/wp-content/uploads/2023/09/vuelio-logo-200px.png
Andrew Strutt
2023-07-19 13:07:03
2023-07-19 13:07:03
Which social media platform is right for your next PR campaign?