While the agency market suffers, PR freelancers are seeing recovery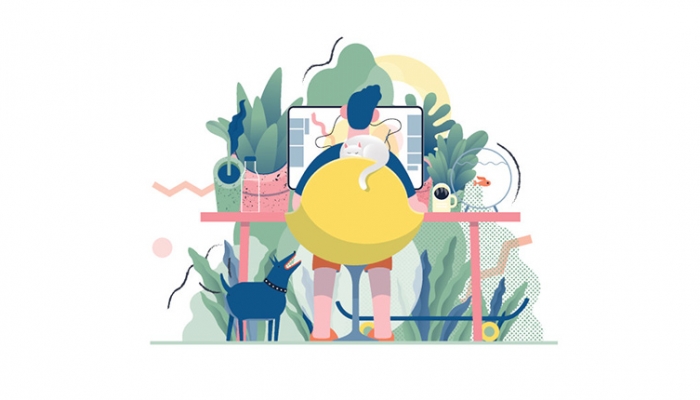 This is a guest post from founder of PR freelancer matchmaking service The PR Cavalry Nigel Sarbutts, who sees good reasons for freelancers to feel optimistic.
A lot of people in the agency world were shocked last week by Francis Ingham's bleak analysis of the PR agency market. But does that grim outlook apply to the freelance PR market as well? We think not.
Let's look at some data which suggests that the freelance PR market has reasons to be optimistic…
Firstly, there is an enormous bubble in the employment market that is likely to need freelance support to solve it. The Wall Street Journal reported a study of 3000 companies showing holiday requests are half what they were last year. That's a huge backlog of holiday that people are going to be squeezing into the back half of the year, just as companies will be hoping to feel their way back to normality.
We are hearing, anecdotally, of some companies planning for sickness rates of around 20% in the coming 12 months, which is about three times the norm. Again, a lot of empty chairs and resource that will need filling.
Then there is the hard data from Google. Between March and June, search volumes for a collection of phrases relating to freelance PR increased 25%,  indicating strong market interest.
This is not a time to hang out the bunting (although, we have already re-started our advertising campaign) and from our research, the feeling among freelancers themselves is mixed.
The PR Cavalry sponsors the biggest Freelance PR Group on Facebook with around 3000 members. A poll we ran in the group last week on how work capacity is looking got about 150 replies. Of these, 51% reported that work had already recovered to levels at or beyond where they were at lockdown while 31% said that some work had replaced their losses since lockdown but they were not yet back to where they were.
Only 11% reported that work hadn't returned to the losses sustained when lockdown hit.
The study we carried out in March showed that the impact on freelancers had been swift and brutal, with some 60% saying they had lost upwards of 75% of their income.
PR freelancers are agile and resourceful and with the economy feeling its way back with baby steps, the advantages of flexible freelance talent are going to be in demand.
https://www.vuelio.com/uk/wp-content/uploads/2020/07/Freelance-PR-recovery.jpg
430
760
Phoebe-Jane Boyd
https://www.vuelio.com/uk/wp-content/uploads/2019/09/vuelio-logo.png
Phoebe-Jane Boyd
2020-07-13 14:13:21
2020-07-14 14:41:56
While the agency market suffers, PR freelancers are seeing recovery