Statistics from CIPR's State of the Profession 2020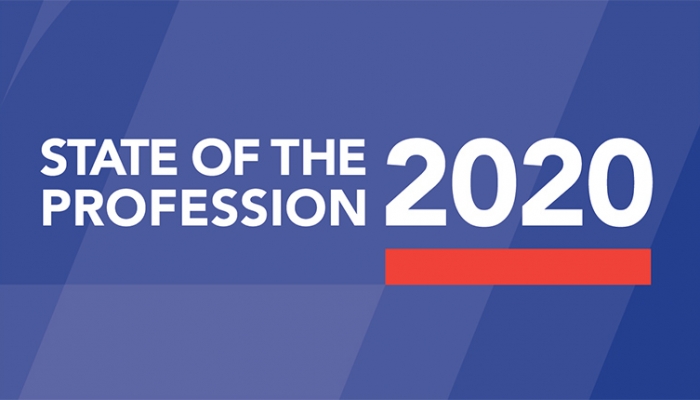 A decade of State of the Profession surveys from the CIPR continues with the 2020 report, released today, which focuses on social mobility, public relations as a professional community and how the views of those in the industry compare to those of the general public it seeks to engage.
Working with research specialists Chalkstream, the CIPR surveyed 1,298 people between 18 November 2019 and 27 January 2020. Results show an industry with work to do on its inclusivity, concerns on how it is viewed and shifting preoccupations and challenges. Here is a snapshot of some of this year's overview of the industry…
1) Education: PRs are more likely to have completed a degree (76%) in comparison to the general public (35%). They're also more likely to come from a background where their parents are also in possession of higher education – twice as many PRs (43%) say their parents or guardians completed a university degree (or an equivalent) than the 21% who received income support or free school means during their school years.
2) Professional community: 66% of those polled believe they are part of a professional community. And it's a social one – only 7% don't take part in any networking. But this isn't due to anything antisocial – a lack of time was cited as the biggest issue.
3) Demographics: The majority of PRs polled were in the 35 to 44 age group (37%), with 4% 16 to 24, and only 1% over 64. 66% identified as female, 22% had racked up over 21 years of experience in PR, and 45% had come from a background in media (journalism) and publishing.
4) Organisational sectors: Respondents were split fairly evenly between in-house (private, public, not-for-profit), independent and agency practitioners. The top five sectors for in-house PRs were unchanged from those in the last three years of results: health, local/central government, education, charity/voluntary, and financial/insurance services. On the agency/consultancy side, the top five sectors were different, with the number one being charity/voluntary, followed by health, education, law and manufacturing.
5) Diversity: With social mobility being a focus of this year's report, inclusivity and diversity within public relations was explored. The results: not great (read more on this aspect of 2020's report in our upcoming post).
6) Challenges: Backing up those numbers, a lack of diversity was cited as one of the biggest challenges for PR this year, alongside the under-representation of public relations practitioners at board level (at number one), the emergence of fake news and unethical public relations practices.
Want more of the results from CIPR's State of the Profession 2020? Find it on the CIPR website.
https://www.vuelio.com/uk/wp-content/uploads/2020/07/State-of-the-Profession-2020.jpg
430
760
Phoebe-Jane Boyd
https://www.vuelio.com/uk/wp-content/uploads/2019/09/vuelio-logo.png
Phoebe-Jane Boyd
2020-07-15 09:53:48
2020-07-16 11:01:08
Statistics from CIPR's State of the Profession 2020