Why did Trinity Mirror get it so wrong?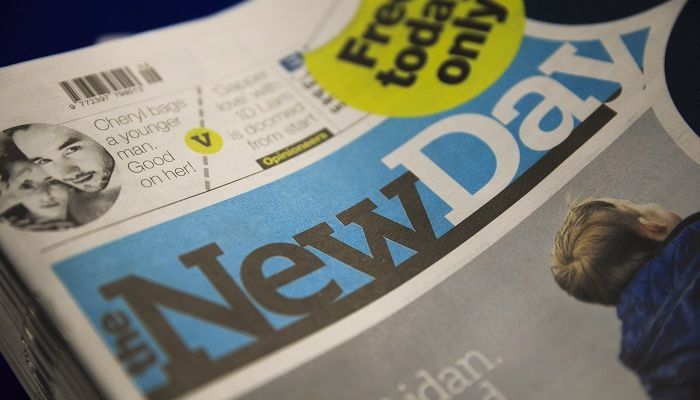 Trinity Mirror had a golden opportunity to reinvigorate the newspaper industry with the launch of The New Day back in February of this year. They failed – miserably.
The publisher touted The New Day as Britain's first new national newspaper to hit the newsstands in 30 years. This wasn't exactly true. Perhaps they forgot about their key competitor, The i. Formerly published by The Independent and recently acquired by Johnston Press for a cool £24million, The i was first published in 2010, making The New Day the first national newspaper published in six years. Perhaps if Trinity Mirror had taken a closer look at The i and followed their much more successful formula they might still be in print and not shutting the doors after 10 measly weeks in business.
The New Day claimed to be an innovative newspaper. High-quality newsprint and ink that wouldn't come off on its readers hands were seen as major innovations. They needn't have worried about readers getting inky fingers because nobody picked the thing up in the first place. Other innovations were actually quite smart like the templated format and limited set advertising slots that would make production of the title so much easier (keeping costs down). Limited ad space meant it would need people to buy the product if it was to ever make money. Sadly people didn't buy it, due to one last innovation – the complete lack of news in the title.
One of the main challenges facing newspaper publishers today is staying relevant and breaking news stories in an age of online media and 24/7 streaming news channels? Simply ignoring the elephant in the room and just not bothering with news didn't appear to be a wise decision for The New Day.
The New Day's target audience was also somewhat ill-thought-out. Their target audience was to focus on two-groups, the mature female reader and people who don't currently buy newspapers. Let's face facts – the more mature female market is already widely tapped by news titles like The Daily Mail and the popular, glossy magazines (and let's not patronise our more mature female readers – they also make up a sizeable chunk of the readership of The Guardian, The Times and The Telegraph as well). As for people who don't buy newspapers – Doh!.
Even in the most "innovative" of titles, content has to be worth its premium price tag (and 50p is expensive when news is free online). The i has proven that bite-sized news supported by short feature content can provide commercially viable product for a modern, premium (paid for) news title. The New Day didn't carry any real news and its features lacked any real currency, reminding me of non-time-sensitive fillers plugged into free publications when advertising spaces go unsold. It neither entertained nor informed – what other reason would you pick up a newspaper for. You might be hard pushed to read it if it was free.
The New Day has had its day – but really with such lack of focus (on everything other than the quality of paper it was printed on), did it ever really stand a chance.
https://www.vuelio.com/uk/wp-content/uploads/2016/05/The-New-Day-first-issue-2-002.jpg
466
700
Jake O'Neill
https://www.vuelio.com/uk/wp-content/uploads/2019/09/vuelio-logo.png
Jake O'Neill
2016-05-09 09:58:20
2016-05-09 10:01:34
Why did Trinity Mirror get it so wrong?