Does Facebook have a responsibility to treat news with more respect?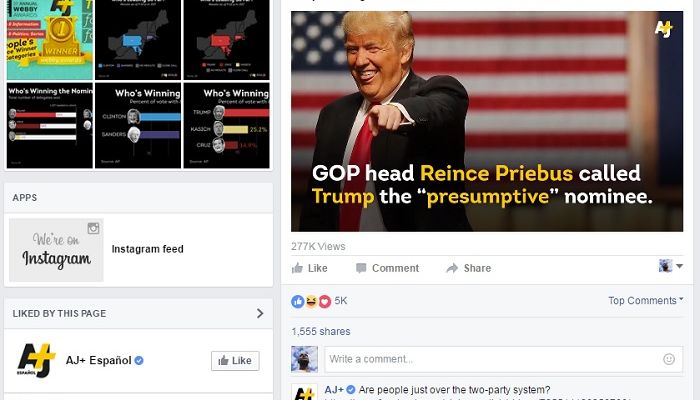 One of the biggest challenges facing newspaper publishers today, and even before the web made inroads into their declining circulations, is engaging a younger audience. They are painfully aware that they must replace their ever decreasing older readership with fresh, young eyes if they are to have a long-term future (in print or digital form).
Editors have tried everything (redesigns, format changes, sweeping editorial policy reform and even giving the news away for free) – but nobody has found the perfect formula quite yet.
However, there is one organisation that gets the young audience perfectly and has become very successful in distributing the news to a younger demographic – Facebook.
Facebook is, according to the Pew Research Center, the number one news source for millennials (people who reach early adulthood at the turn of the century) to retrieve news about politics and governmental issues.
This represents a significant threat to traditional news publishers and broadcasters (especially when you consider there is little regulation in the online "news" arena.
With such heavy responsibility to impart good, honest news to a young, impressionable audience – you would think that Facebook would take the job a little more serious.
Today I was presented with three stories on my Facebook newsfeed:
Himesh Patel:'EastEnders' Actor Photographed Without Glasses After Leaving Show
Kaley Cuoco:Actress Shares Photos While Receiving Long Hair Extensions
OK, I forget the third – but it must have been pretty banal not to rise above the previous two efforts
Facebook doesn't produce its own news content, it simply aggregates what is popular across its entire network. However, it clearly doesn't take into account what I or any of my connections feel is important.
When so many young people turn to Facebook for their "news" wouldn't it be nice, if the news that they were presented (away from friends' feeds) had more value? Having access to quality news sources is a vital component of any democracy and helps make people make more informed and educated choices. However, if young people are never exposed to quality news – how will they ever realise they have an opportunity to engage?
https://www.vuelio.com/uk/wp-content/uploads/2016/05/FacebookFeed.jpg
599
700
Jake O'Neill
https://www.vuelio.com/uk/wp-content/uploads/2019/09/vuelio-logo.png
Jake O'Neill
2016-05-05 10:03:08
2016-05-05 10:08:55
Does Facebook have a responsibility to treat news with more respect?