Will Twitter replace the ♡?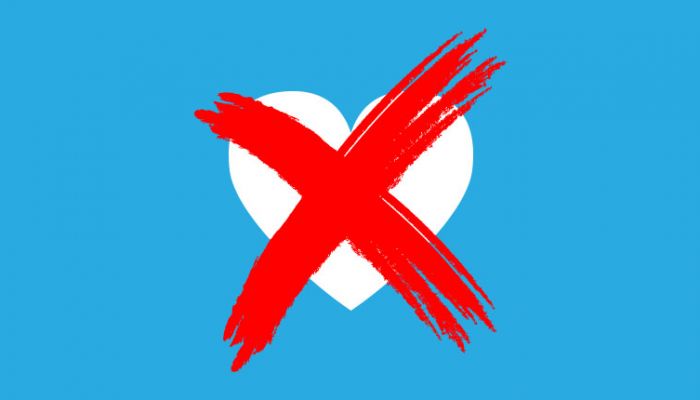 Social media sites continue to hit the headlines for not tackling fake news, especially since research from the Massachusetts Institute of Technology found that fake stories spread faster than the truth on Twitter.
In response, Twitter recently released updates to its rules covering fake accounts, distribution of hacked materials, and the way it handles the enforcement of its terms. Twitter will now use more in-depth ways to identify and remove fake accounts. These include spotting inauthentic activity, stolen or stock profile photos and accounts sharing misleading information. Aliases for previous offenders will be found faster, and action will be taken on anyone claiming to have hacked information.
In addition to these changes, The Telegraph reported this week that Twitter founder and CEO Jack Dorsey said he was not a fan of the heart-shaped 'like' button and would be removing it 'soon'. Twitter clarified that there are no immediate plans to get rid of the feature, however, it is rethinking aspects of the current service with hopes of improving the quality of debate.
The Twitter like replaced the star-shape 'favourite' in 2015 and provides a quick way of acknowledging a post or keeping track of content you want to come back to. When multiple people like a post, the Twitter algorithm sees it as more popular and pushes it out further in timelines and notifications.
Usually the aim of those posting fake news or unsuitable material is to get it shared and viewed by as many people as possible. Therefore, techniques like using bots to manipulate likes helps the content reach further.
Twitter users and brands shouldn't worry too much about the demise of the like. If Twitter was to remove the button there is likely to be a replacement option. The company has already been testing a Bookmarks feature – letting users privately save Tweets for later – and alternatives similar to Facebook's reaction buttons could also be a way forward.
Many users are unhappy with the news, but luckily journalists are on hand to provide Twitter with advice to save the situation:
They actually need to replace the like button with several:

– I like this
– Tribal support +1
– I'm saving this for later
– Please notice me

— Mike Bird (@Birdyword) October 29, 2018
I wish there was a way to say I like this tweet without writing "I like this tweet." Some kind of button. Maybe a heart or a star or something.

— Ryan Broderick (@broderick) October 29, 2018
What would actually be useful is an edit button. But we all already know this.

— Helen Robertson (@HelenCRobertson) October 29, 2018
tbh the logical conclusion of this year is remove the like button & install a "rage face" one

— Gaby Hinsliff (@gabyhinsliff) October 29, 2018
Can Twitter find a way to allow users to express their feelings towards a post, while preventing inappropriate content from spreading? Let us know what you think @Vuelio (but please, no likes).  
https://www.vuelio.com/uk/wp-content/uploads/2018/11/Twitter-likes.jpg
430
760
Jake O'Neill
https://www.vuelio.com/uk/wp-content/uploads/2019/09/vuelio-logo.png
Jake O'Neill
2018-11-01 15:07:28
2018-11-01 15:11:59
Will Twitter replace the ♡?