Women of Colour: an interview with Stephanie Yeboah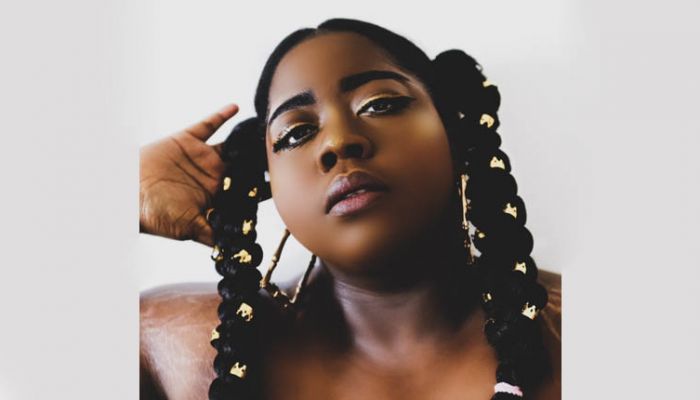 In this series, Vuelio media researcher and freelance journalist Maz Halima speaks to some of her favourite women of colour in the media industry about their experiences. This week, Maz chats with blogger extraordinaire and e-guide author, Stephanie Yeboah, about her journey so far.
Hey Stephanie! Let's start with what do you do in the media industry?
I am a plus size style blogger, freelance writer, fat acceptance advocate and public speaker!
What difficulties have you faced as a woman of colour in the media industry?
It's very difficult to gain the visibility you deserve as a woman of colour within the media, as you are only either used as a token in a bid to promote 'diversity', or you are ignored altogether. The media still subscribe to the westernised standard of beauty – white, and for the most part, slim. Anyone outside of this is automatically 'othered'. We see this on TV, in movies, advertising, modelling and even within the influencer community.
How have you managed to overcome these difficulties?
I think the difficulties will always be there until the powers that be decide to champion inclusivity instead of being performative with the buzzword for the sake of headlines. That being said, I've continued putting out content that I'm proud of and consistently write about the state of the media and the changes that need to be made in order for women of colour to achieve the same amount of visibility as non-WOC.
I work hard to create high-quality images that I feel are on par with the mainstream campaign images of today. I speak at panels about issues of diversity and body positivity in order to open up the conversation regarding the marginalisation of WOC.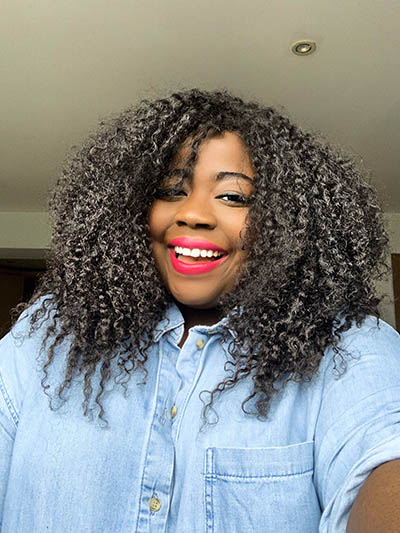 Despite the difficulties, what do you love most about the media industry?
My favourite thing is creating visual content. I absolutely LOVE being in front of a camera and producing captivating photos. I have always wanted to be within the fashion industry and I was an extremely meek and shy child, so I feel like I have come full circle in not only being able to live out my dream, but by showing younger women that through these images, they too can wear whatever they want, produce amazing visuals and make a mark on the industry too.
What is your dream brand to work with?
My dream brand would be ASOS Curve, because the brand launched as I had just started my self-love journey and they were the first brand I'd come across that featured plus-sized clothes that weren't old looking and 'mumsy'. I absolutely LOVE their pieces as they reflect my style and brand – I reckon about 90% of my wardrobe is ASOS.
I'd also love to collaborate with or feature in Vogue; it would be a win for fat, black girls everywhere!
What do you know now that you wish you'd known when you first entered the industry?
That industry folk can be fickle and to not take everything to heart. There will be times when I would be approached to do a show, then at the last minute they'd pick someone else. I would always be personally offended, but I've learned that it is the way the industry goes: ideas can come and go, things can be dropped at the last minute and you've just got to roll with the punches and acknowledge that a lot of the time, it's nothing to do with who you are as a person – unless it definitely and blatantly is a racist/fatphobic/stereotypical sacking, and in that case I feel you have all the permission to cancel them!
What would you like to see media folk doing (editors, PR companies, etc) to encourage the inclusion of people of colour in the industry?
We need the powers that be to HIRE MORE PEOPLE OF COLOUR. We need diversity behind the scenes, so we can get diversity on screen. You can't champion inclusivity of a campaign if 100% of the staff behind it is white. That leads to issues such as cultural appropriation and racially insensitive campaigns. It's so important that people of colour have a chance at holding the reins too; our opinion on what we want to see broadcast is also important.
What advice would you give to the young women of colour who want a career in the media industry?
Don't give up on your dreams. Cheesy, but true. We need every single woman of colour to carry on creating, carry on writing and carry on speaking their minds, because I reckon a change is coming.
Within the next couple of years I believe the landscape of the media will be a lot different, and it's thanks to platforms like Twitter and Instagram that give women like us an opportunity to create our own narratives and show off our work. Keep fighting the good fight!
Stephanie recently released the e-guide 'SPUNK: How To Love Yourself in a World That Tells You Not To'. The e-guide is available to purchase on her website, www.nerdabouttown.com. Follow Stephanie on Twitter @nerdabouttown and on Instagram @nerdabouttown.
Stephanie is listed alongside thousands of other bloggers, freelancers and journalist on the Vuelio Media Database. 
https://www.vuelio.com/uk/wp-content/uploads/2019/05/Stephanie-Yeboah.jpg
430
760
Jake O'Neill
https://www.vuelio.com/uk/wp-content/uploads/2019/09/vuelio-logo.png
Jake O'Neill
2019-05-15 07:00:20
2019-05-15 13:03:58
Women of Colour: an interview with Stephanie Yeboah