Spotlight with the No. 1 gardening blog: Alison Levey, The Blackberry Garden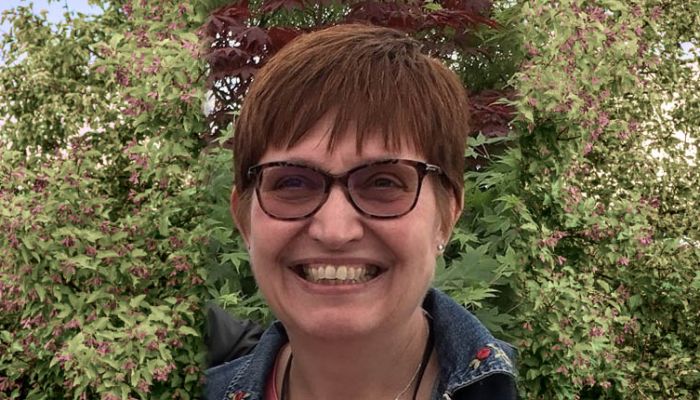 The Blackberry Garden has once again been named the number one blog in the top 10 UK Gardening Blogs. Written by Alison Levey, The Blackberry Garden follows Alison's journey turning a lawn into a beautiful garden. We spoke to Alison about her favourite plants, the draw of the Chelsea Flower Show and how she works with press releases.
How do you describe what you do?
In terms of my blog I am a freelance blogger and writer. I love sharing my garden and gardening adventures.
How important is social media to your blog – are any channels more important than others?
Social Media is very important to my blog. Twitter is a key audience and I also have a dedicated Facebook page.
How does the Chelsea Flower Show affect your blog, if at all?
It massively affects my blog as I love going to the show. It is the highlight of the gardening year for me. I usually write at least two blog posts on it.
What's your favourite plant?
Ooh now there is a hard question, but I think it has to be the simple corn poppy.
What advice would you give people who only have a small garden?
Think big and enjoy the space you have.
What's the best way to get into gardening?
One plant at a time. Just do something small and easy and then see where it leads you.
What's your favourite garden in the world?
That is really hard as it does depend a lot on what mood I am in.  Often my favourite is the last one I visited but I am a huge fan of Great Dixter so that has to probably be top of the list… today…
What's your favourite PR/brand collaboration you've worked on?
I genuinely do not have a favourite, but there are some events that are huge fun such as the Garden Press Event.
Do you accept press releases?
I do but I only use them when they work with what I am doing.
What other blogs do you read?
The Cynical Gardener, Gardens, Weeds and Words and Bramble Garden spring to mind but there are many I dip in to.
https://www.vuelio.com/uk/wp-content/uploads/2019/05/Alison-Levey.jpg
430
760
Holly Hodges
https://www.vuelio.com/uk/wp-content/uploads/2019/09/vuelio-logo.png
Holly Hodges
2019-05-15 07:30:35
2019-05-15 11:44:50
Spotlight with the No. 1 gardening blog: Alison Levey, The Blackberry Garden