Women of Colour: two-time Emmy winner Deeyah Khan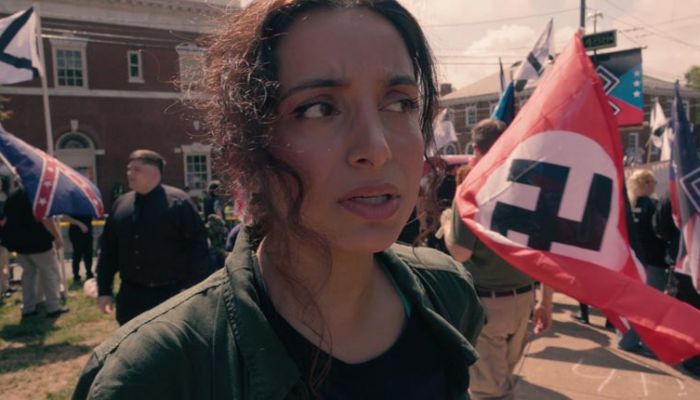 This week in our Women of Colour series, Vuelio media researcher and freelance journalist Maz Halima caught up with filmmaker, publisher, two-time Emmy winner and Ted Talk speaker Deeyah Khan. Deeyah's latest documentary White Right: Meeting the Enemy is currently available on Netflix. Here, she tells us about her filmmaking process, tips for success when creating uniquely captivating stories for the world of film and advice for anyone who wants to follow their dream.  
Hello Deeyah! For those who don't know, what do you do in the media industry?
I am a documentary filmmaker and the founder of Fuuse, which is an independent media and arts production company. I am also the founder of sister-hood magazine.
My first documentary Banaz: A Love Story addressed the difficult topic of 'honour'-based violence and won an Emmy. My most recent, White Right: Meeting the Enemy explored the rising far right in the United States, and it also won an Emmy.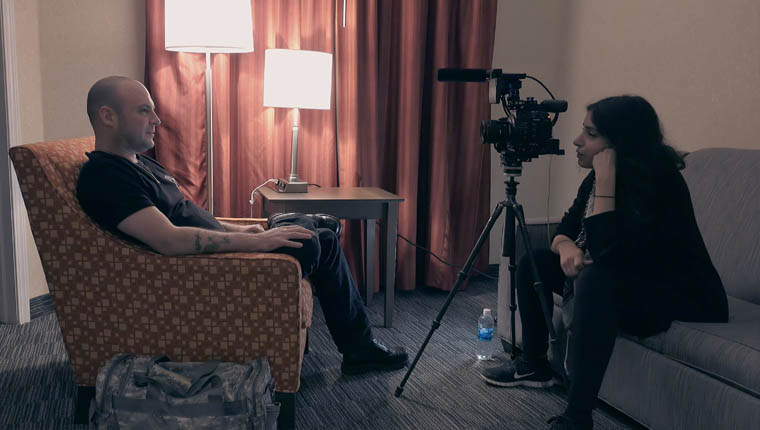 These films and others were all produced through my media company Fuuse.  The reason I started Fuuse is because I want to bring voices from the margins of the mainstream media into the heart of public discourse. I believe that only through creating more inclusive dialogue across and within cultures and communities can we hope to foster greater understanding. Only through fearlessly confronting complex, controversial topics can we hope to challenge prejudice.
One of our Fuuse projects particularly close to my heart is Sister-hood – an online magazine for women of Muslim heritage which aims to break down negative stereotypes – we're not all suicide bombers, or victims of abuse. We all understand Islam in different ways. Some are deeply devout, others are very conservative, some are cultural Muslims, some are secular and liberal, and others aren't particularly religious. That's a diversity we don't always see in mainstream media and one which is extremely important to highlight.
What struggles have you experienced in your journey to creating a successful media empire?
At first, there was a lack of confidence in me. I had clear ideas, but the executives would always want to put older white guys in charge to make sure I was doing things 'properly' – basically, the way they were used to doing them. I didn't want to compromise on my vision, so I set up my own media company. I filled it with people whose skills and personalities I know really well, and who I can rely on and trust completely. This gives me the support and freedom I need to work according to my own rules. The big media platforms were initially resistant to my style of working – but they can't argue with the results!
On an everyday basis during my filming, I work on all aspects of the production of my films with my colleague and co-producer Darin. I couldn't do my work without his collaboration – we're practically joined at the hip. But my point is: he's a white guy, who's a bit older than me. Very few production companies are owned and headed by women in this field. If I had a pound for every time people assume he's in charge of me I'd be rich. To Darin's credit, whenever executives address him instead of me he points to me and says, 'She's the boss. Talk to her.' The confusion – and sometimes disappointment – on people's faces is comical.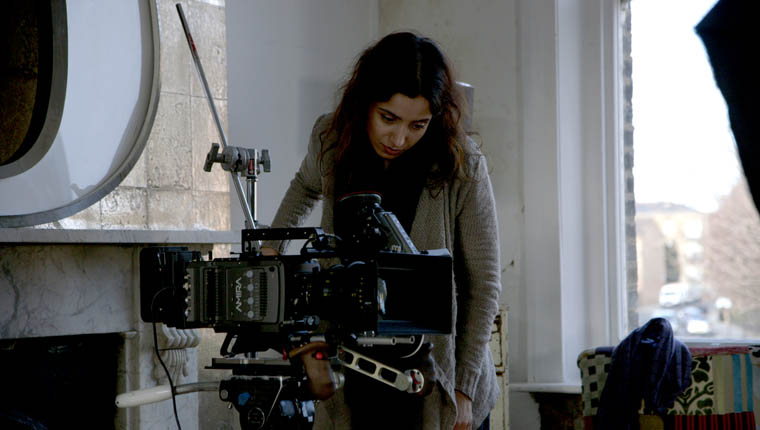 I have also been told to give my film projects to bigger production companies on several occasions, so that they can oversee and control the budgets and business aspects of the filmmaking. It's been suggested from time to time that I ought to give my films to more experienced directors. Because I have always refused this, and as a result I have been told many times that 'I am being difficult'. Somehow, I never hear them saying the same thing about my male counterparts. The words used to describe the guys is that they are creative and visionary – whereas I'm difficult.
I have never wanted a career in the media industry as such. I don't want to be famous. I ended up in this field because I have an obsession with wanting to tell stories that interest me and working in a way that suits my personality and beliefs. I only work with my own team of people and I only make films about stories that I feel passionately about. It's all personal to me. I am not a 'gun for hire.' I don't take on projects that a broadcaster brings to me or make films for the sake of it. I only make my own films and I only make them through my company Fuuse with my colleagues. This was one of the reasons I started my company: to prove to myself that it is possible. I don't need to wait for anyone's permission to follow my own vision or do what I want to do.
That is really inspiring. Can you tell us more on how you overcame your struggles and maintained your motivation to keep pushing forward?
Setting up my own media company was key, as was hand-selecting my team. For me it's not just about what I make films about; the creative process has to be consistently facilitated, supported and respected as well. Ultimately, being willing to lose out on opportunities brings me a sense of freedom. I would rather turn down high-paying, high-profile projects than compromise on what I want to do. I have turned down several offers because I didn't feel passionately about the project or the people involved in it. I would rather eat every two days or get a second job and make the films I want to make than compromise my creative vision or my work process and philosophy.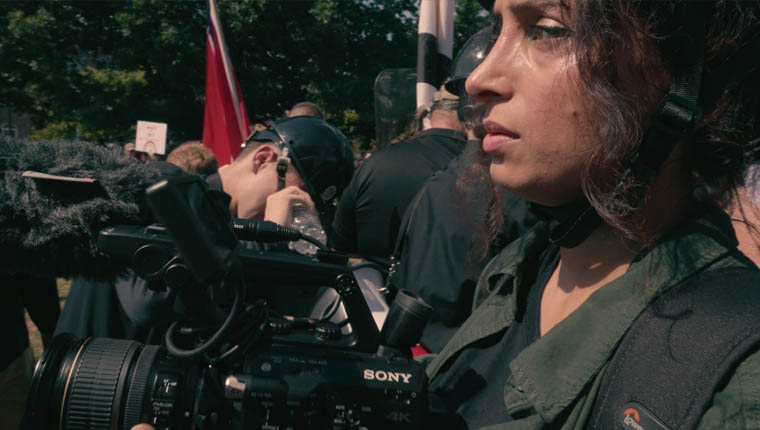 It's a constant struggle to retain one's principles and values in the face of severe pressure from the industry itself, to follow the existing rules, structures and hierarchies. I believe positive change only happens when you stop waiting for permission and approval. Instead, it's important to be who you are regardless of how inconvenient that may end up being. If fair, creative, liberatory structures, organisations and platforms don't exist, then we have to build them. It's hard, but in the long run it's worth it. My career is proof of that.
What did you not know when you first entered the filmmaking industry?
I knew absolutely nothing when I started as a filmmaker. I didn't go to film school. I didn't know how to use a camera. I didn't know how to use editing software. I didn't have money or resources or contacts. All my practical skills come from the University of YouTube. So, that wasn't easy, learning all this stuff as I went along. But on the other hand, I think being a complete beginner actually helped me. My ignorance allowed me to be really creative and true to my own vision and ideas. I didn't know the rules, so I didn't realise when I was breaking them. I didn't pick up all of the norms and clichés of how things are supposed to be done. I was following a story, not a stereotype of how documentary films should be made. And fortunately, the stories I've told have been successful, which means I get to make more.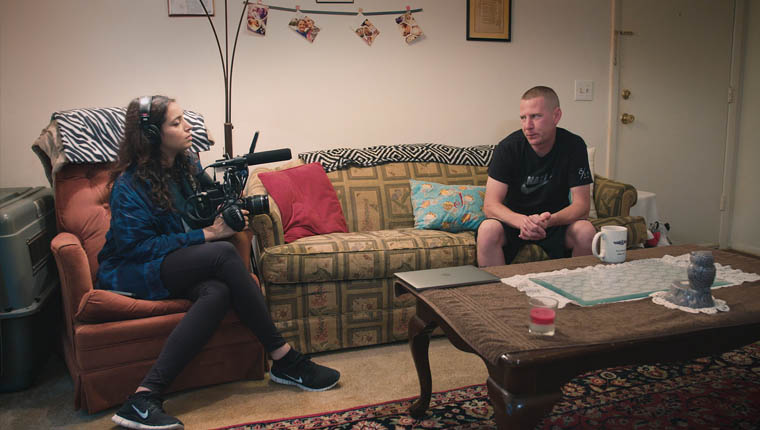 What should media professionals be doing to encourage the inclusion of people of colour in the industry?
Although there has been a fair level of recruitment of people from ethnic minorities, it's still very difficult to climb the ladder to more influential roles. There needs to be an effort to identify and develop talent in minority populations – and ways for underprivileged people in general to get a leg-up in the industry. The media industry is often as middle class as it is white, and a lot of people of colour also come from working class backgrounds so they are disadvantaged in both ways. Either way, whether it's through class or race or both, as an industry, we're missing out on talent.
What advice would you give to women of colour wanting to get into media?
First, you have to prepare for rejection. It's important not to let it define you, or to give up, but to allow rejection to teach you to find another way. If you have a vision then chase that, rather than money or fame or status: that's what will sustain you. That's all I started with, after all – a vision, a huge amount of willpower and an even larger amount of work. It is possible – and it is just as possible for you as it was for me.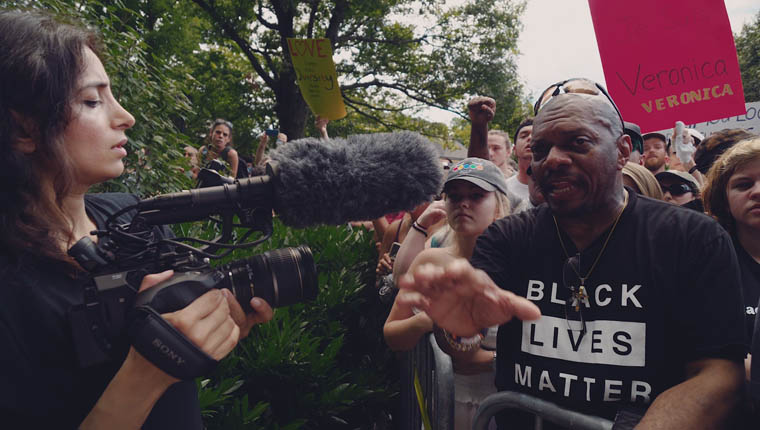 Don't forget, the industry needs you. The world is waiting for the art that only you can create. Personally, I'm excited to see what that will be. The industry might not realise it needs you yet, but you don't need their permission. If they aren't making space then just pull up a chair, sit down, and share your vision. It's not just for you: this is for every woman of colour, and for every other person who has had to struggle to get in the room.
Real cultural change in the creative industries needs more than one or two women of colour here and there. We need to help each other out as much as possible. When you're in the room, you can leave the door open and invite other marginalised people in to join you.
Deeyah Khan can be found on Twitter @Deeyah_Khan. You can find out more about her documentaries by heading to the Fuuse website, and visit Sister-hood magazine here.  
https://www.vuelio.com/uk/wp-content/uploads/2019/05/Deeyah-Khan.jpg
430
760
Jake O'Neill
https://www.vuelio.com/uk/wp-content/uploads/2019/09/vuelio-logo.png
Jake O'Neill
2019-05-22 08:46:09
2019-05-22 08:46:09
Women of Colour: two-time Emmy winner Deeyah Khan