YouTube accused of illegally collecting data on children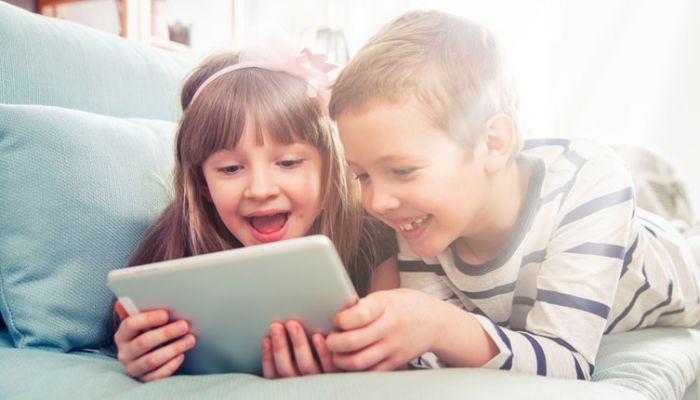 Google is under fire from a coalition of child advocacy, consumer and privacy groups in the US. The collection of 23 campaigners, including the Campaign for a Commercial-Free Childhood and the Center for Digital Democracy, has filed a complaint with the US Federal Trade Commission (FTC) alleging that Google is violating child protection laws by collecting data and selling advertising to under 13s.
As The Guardian reports, the group claims that YouTube is the most popular online platform for children in the US, with 80% of those aged six to 12 using it. YouTube's Ts&Cs specify that the site is not for under 13s but the group says Google knows children use the site and it sells advertising specifically aimed at them.
The group also claims YouTube records location, device identifiers, phone numbers and tracks children across different websites and services without gaining parental consent, which is required by the US Children's Online Privacy Protection Act (Coppa). Children's data also has special rules under the GDPR, which comes into force in the EU on 25 May.
YouTube has a 'child friendly' service, YouTube Kids, which was released in 2015 specifically to suit the needs of children, with appropriate content and ads. The group doesn't think this is sufficient, as it still sells child-focused advertising on the main YouTube platform.
As evidence that YouTube 'knows' children are using the service, the group points to some of the most popular channels aimed at children, including ChuChuTV Nursery Rhymes & Kids Songs (15.9m subscribers) and LittleBabyBum (14.6m subscribers).
Jeff Chester from the Center for Digital Democracy said: 'Google has acted duplicitously by falsely claiming in its terms of service that YouTube is only for those who are age 13 or older, while it deliberately lured young people into an ad-filled digital playground.
'Just like Facebook, Google has focused its huge resources on generating profits instead of protecting privacy.'
Katie McInnis, policy counsel for the Consumers Union, said: 'YouTube knows children are watching content on their site, and has created content channels specifically aimed at them, but does not appear to obtain the required parental consent before collecting information about them.
'Google has the responsibility to be Coppa-compliant and ensure that children can safely watch the programs designed and promoted for kids. These practices present serious concerns that warrant the FTC's attention.'
The full complaint runs to 59 pages but apparently hasn't been seen by YouTube. A spokesperson for the platform said: 'Protecting kids and families has always been a top priority for us. We will read the complaint thoroughly and evaluate if there are things we can do to improve. Because YouTube is not for children, we've invested significantly in the creation of the YouTube Kids app to offer an alternative specifically designed for children.'
The complaint once again raises the question of who is responsible for content – the creator or the host. With examples such as the Logan Paul debacle, the argument is something of a grey area. But if it can be proved that YouTube is knowingly cultivating an audience of under-13s, and profiting from it, this case may be more cut and dry.
https://www.vuelio.com/uk/wp-content/uploads/2018/04/Children-on-tablet.jpg
430
760
Jake O'Neill
https://www.vuelio.com/uk/wp-content/uploads/2019/09/vuelio-logo.png
Jake O'Neill
2018-04-09 13:48:39
2018-04-09 13:48:39
YouTube accused of illegally collecting data on children