15 PR and communications trends you need to plan for in 2023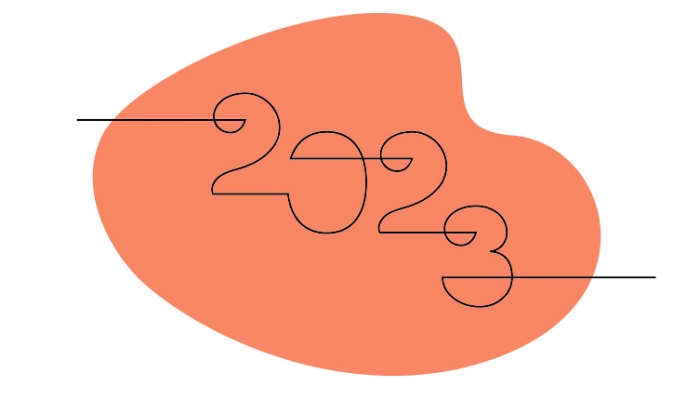 Budgets reaching breaking point, the promised post-Covid recovery that is yet to fully pan out and plenty of PR nightmares to contend with – 2022 was certainly challenging.
Yet in the midst of all this, the comms industry continued to bolster businesses, brands and important messages across the globe, further building a reputation as a must-have for organisations everywhere who aim to make a difference.
What will 2023 bring? Here are pointers from 22 PR, comms, marketing and public affairs professionals on the upcoming trends, challenges and opportunities to be ready for in the year ahead.
1. Perspective
'Economic uncertainty means we're in for a rougher ride in 2023 – what feels different is the heart-breaking social impact we're seeing and the desperation that's leading to people to take extreme action from activists to strikers. Take a step back and recognise that in the scheme of things some of our challenges may be molehills compared to those faced by other industries.'
Rachel Roberts, CIPR president and Spottydog Communications founder
'Key challenges will be same issues that impact wider society: COVID-19, the conflict in Ukraine, and the climate crisis. These factors give rise to a series of secondary issues related to the economy, including inflation, interest rates and strikes. Finally no one has figured out a sustainable relationship between work and the office.'
Stephen Waddington, founder and managing partner of Wadds Inc
2. Integration and elevation
'Budgets are potentially going to be stretched again – an integrated PR strategy is crucial to delivering bang for buck. It's got to be all part and parcel of your sales and marketing strategy, multi-channel campaigns, content strategy, digital and so on. PR needs to demonstrate that is has more of a centre stage role to play than ever before in building the relationships brands need with audiences in order to succeed and grow.'
Rob Skinner, managing director of Skout
3. Personalisation
'We need to look beyond traditional outputs and really start to consider immersive and personalised experiences. With changes in retail, tourism and leisure, even through to property use, consumers are looking for something more innovative.
'People need to understand how things are relevant to them in order to make the change. Stakeholder mapping and audits are a key area to develop so campaigns are making real-life impact.'
Laura Sutherland, Aura and PRFest founder
4. Recruitment
'Sadly, from my perspective, a key challenge for 2023 is still racism, racial equity and retention. Industry sources say the ethnicity pay gap has increased year on year to around £9,000. That means my white counterpart is being paid £9k more because they have less melanin and more privilege.
'There are almost three times as many white professionals who earn over £50k than non white, but yet the number of Black, Asian, mixed race and non white professionals who entered the industry increased. The obstinate industry practice of not promoting or recruiting non white talent at a senior level means professionals from the global majority (a la Westminster Council) are willing to join our industry but don't hang around for the racism and lower pay.'
Barbara Phillips, chair of PRCA's Race & Ethnicity Equity Board and director of Brownstone
'According to ICCO's World PR Report, the challenge of retaining key talent is up 7% from 2021. There are several core elements to the recruitment challenge, but it often comes down to the ability to create a brand associated with success, personal growth, reward, satisfaction, and work-life balance. Economic uncertainty may tighten some budgets, but there's opportunity for those organisations that put people at the heart of everything they do.'
Sarah Scholefield, PRCA chair and Grayling's global CEO
5. Inclusivity and authenticity
'Driving up knowledge and skills fit for the future. Calling out bad practice – whatever it is. A better understanding and inclusion of social justice will become even more important for brands and organisations to integrate in policy, decision-making and strategy.'
Laura Sutherland
'Brands are likely to find themselves laser focused on the bottom line and therefore the promotional cycle of sales leaves marketing teams stretched, overworked and in tunnel vision. This isn't sustainable and won't build a brand that lasts. PR must work even harder to drive emotive campaigns and brand visibility within an organic capacity to maintain consumer traction and trust.'
Rachel Humphrey, founder of Brand Building Co.
6. A boom for budget brands
'The main opportunities in 2023 will be for budget brands. PRs representing the likes of cost-saving and affordable businesses will see their efforts and results skyrocket next year, as the cost-of-living crisis becomes even more prevalent in the media landscape than ever before.'
'It will become more and more difficult to secure placements for luxury brands. While there will always be a place for them in high-end publications, founder stories and building personal brands of luxury company CEOs through PR will prove to be an uphill battle, with national newspapers shying away from putting these companies in the spotlight.'
Georgia Gadsby March, co-founder and head of PR at Unearth PR
7. Networking
'An increase in face-to-face meetings with journalists. The face-to-face meetings with the media dropped off a cliff since the start of COVID, but they're finally starting to make a comeback.'
Tom Bourlet, head of marketing for www.fizzbox.com
8. Pivots
'It is crucial that PR and comms professionals consider all campaigns and initiatives with the current economic climate in mind – poorly timed or insensitive campaigns could backfire and result in publicity for all the wrong reasons.
'The financial climate also presents an opportunity however, with brands and businesses that seek a way to support and reassure consumers paving the way to receive a positive response. Viewing all activity through the lens of your target audience should be core to your campaign at all times, but it becomes even more critical during times of uncertainty.'
Amy Grantham, founder and director at Neon Brand Communications
9. Sociability
'Online and mobile first – the media industry is continuing to migrate to online, even mobile-first consumption of news. The integration and amplification of news through social channels is something we can see increasing as we move into 2023.'
Mark Hayward, managing director of Sway PR
10. Purpose-based comms
'Aligning PR with purpose. Brands should not shy away from talking about their purpose – it can do good through sharing and putting pressure on others.'
Rob Skinner
'With the current state of the country (and the world) social consciousness is increasing – businesses need to take CSR activities to the next level and avoid greenwashing. This could lead to great opportunities to build that positive organic presence on owned media channels.'
Jessica McDonnell, senior account manager at Source PR
11. Upskilling
'Personal growth is an area which I would hope those I work with take seriously. If you grow as a person, you can help grow as a professional and can continue to do good work. It's about taking responsibility for that. No one is going to do it for you. And no one is too senior to grow!'
Laura Sutherland
'We should continue to double down on professional development – like the training courses offered by the PRCA – to strengthen our position as trusted advisors on issues including ESG, diversity and inclusion, and emerging tech.'
Sarah Scholefield
12. Deciding on the data
'To really stand out in 2023, what's needed is a really strong understanding of data to go with the stories being told, in both text and image form. It's easy for anyone to say "this and that is going to be happening" and make up their own facts, but PRs have a responsibility to tell stories that are as accurate as possible. Journalists, bloggers and whoever we speak to promote our clients will want to be confident in the validity of what we are sharing with them.'
Justin Fox, digital PR & outreach manager for CoursesOnline
'Clients, like everyone else, will be looking at their bottom line and asking can they justify the current level of spend on marketing and communications? As a result, it will be up to those working in the sector to illustrate why their services remain so important, and to be willing to show evidence of how they are providing value for money at all times.'
Nick Owens, founder of WTS MEDIA
'Robust measurement to show how PR pulls its weight and drives impact – showing brands how a hard-working press office can deliver results. Utilising data and insight and keeping up-to-date with what's happening within your industry to know what conversations your brand has a right to be a part of.'
Alex Halls, PR, social and activation at HATCH
'Demonstrate that you are actually providing real value to their clients and not just ticking over with opinion research – tracking sentiment of the public and what customers think and believe over time to ensure that policies and messages are actually shifting the dial.'
George Buchan, director of research at Charlesbye Strategy
13. Leading conversations
'Thought leadership – media outlets, especially industry-specific ones, will be looking for this. With more complex topics, journalists will find value in more long-form content being contributed to them by other experts. This will be a massive time saver for journalists, who might not otherwise have the capacity or knowledge to speak on a certain topic.'
Mollie Haley-Earnshaw, PR account manager at Wild PR
'Following a number of factors, such as Google's EAT signals brought up through an algorithmic update, there is a much stronger focus on authenticity of the 'expert'. It will become increasingly important for brands to create profile pages for their experts, highlighting credentials and qualifications to journalists.'
Clarissa Bloom, dating and relationship expert for www.thestagcompany.com
14. Content as king
'As consumers become increasingly immune to paid advertising, effectiveness and ROI could further reduce. Content marketing, earned media coverage and other organic, non-paid comms could connect with audiences in a more authentic and genuine way.'
Phelan Gowing-Mikellides, business development manager at Digital Trails
15. Even smarter AI
'A key challenge will be the threat of generative AI and combatting misinformation, particularly online. An area for opportunity and growth – the harnessing of tech to provide data rich intelligence that can underpin PR activity.'
Matt Wilson, media and public affairs manager for Advertising Standards Authority (ASA)
'Now more than ever, we're seeing how technology can augment our current capabilities and bring clarity to the role of PR in successfully building brands. And as competition for the best talent grows, we also know that automation of basic functions is essential for any agency to insulate itself against a turbulent jobs market. Not only that, but it frees up said talent to focus on what only humans can deliver: creative solutions to 21st-century communications challenges.
'None of this is new, but with a recession looming large and society seemingly in a state of perpetual unrest, the risk for many agencies is that they get left behind by newer, more agile market entrants who want to upset the status quo.'
Max Deeley, managing director for TDC PR
For more on getting ready for what is ahead for PR, comms, public affairs and politics, check out Vuelio's white papers featuring advice and best practice from industry experts. 
https://www.vuelio.com/uk/wp-content/uploads/2022/12/2023-trends-in-PR-and-comms.jpg
430
760
Phoebe-Jane Boyd
https://www.vuelio.com/uk/wp-content/uploads/2023/09/vuelio-logo-200px.png
Phoebe-Jane Boyd
2022-12-12 11:16:22
2022-12-12 16:52:01
15 PR and communications trends you need to plan for in 2023