2020: An exciting time to be in Public Affairs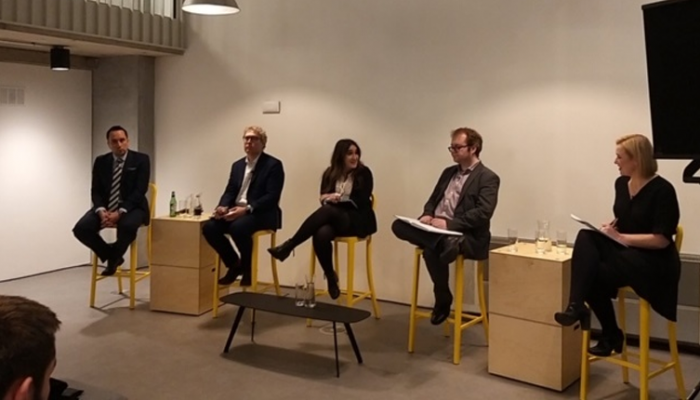 Dr Stuart Thomson is head of public affairs at BDB Pitmans. Following our recent event, where Stuart was a panelist, he has written his thoughts on the new political landscape.
The Conservative Party's significant win in the General Election has changed the political landscape. With this change should come a reassessment of Public Affairs activity. What should those in Public Affairs now be thinking about?
With a majority now in place, the normal business of Government can resume. Instead of being utterly fixated on Brexit, new policies can be developed that consider the challenges facing the country. Public Affairs can help engage with Government in the development of these new policies.
Getting organisations and people involved is important but critically across Public Affairs we have to keep a watch on what the Government wants to achieve. The current priorities for this Government are 'levelling-up', addressing climate change (through COP 26) and preparing for life outside the EU.
But we also need to keep an eye on the delivery aspects for voters. Why?  Because timescales become critically important. The Government really needs to show what it has achieved by the time of the next election. Of course, all governments have that requirement, but Boris really believes in infrastructure and that can take a long time to deliver. So how do they show what they have achieved if the infrastructure hasn't yet been built? How do they ensure that the 'red wall' of former Labour seats in the North remains nothing more than a memory?
If Boris is to keep those seats in former Labour voting areas, then the Government also needs to continue to speak about those issues that have traditionally been seen as Labour strengths – such as the NHS and education. But also maintain their strength in their own core areas – Brexit and the economy. The paper by the British Psychological Society on making better policy provided some useful insight into these issues.
I can also hear echoes of Tony Blair here as well. He went onto areas of Conservative strength and owned them for Labour. 'Tough on crime, tough on the causes of crime' was a direct play for the traditionally Conservative area of law and order.
Labour's great failure this time, apart from its leadership, was to take their own 'core' issues for granted.
So it is all very good tracking, as Labour and Corbyn did in the Pulsar survey, really well on social media but it did not turn into votes. Again, the same survey showed an association between each party and particular issues. The Conservatives made sure they controlled the agenda on the top issues – Brexit, the NHS (increased spending to neutralise Labour) and the economy.
Therefore, our Public Affairs work has to reflect the reality of a majority Government and, as I blogged about recently, that means everything from taking the House of Lords seriously to looking at developing long-term relationships and champions, thinking about public campaigns and, of course, the new No 10/No 11 super department. That also means being aware of how best to engage with our audiences and not relying just on any exciting social media channels. As the Vuelio report, The Politics of Social Media, confirmed, there remains a key role for face-to-face meetings with MPs.
It's an exciting time to be in Public Affairs!
You can read Dr Stuart Thomson's blog here. He tweets @redpolitics. More information about his new book on reputation management can be seen here.
https://www.vuelio.com/uk/wp-content/uploads/2020/03/Panel-for-sam.png
430
760
Sam Webber
https://www.vuelio.com/uk/wp-content/uploads/2019/09/vuelio-logo.png
Sam Webber
2020-03-02 17:42:39
2020-03-02 18:00:56
2020: An exciting time to be in Public Affairs