Wera Hobhouse MP: Heathrow decision was a landmark victory for climate campaigners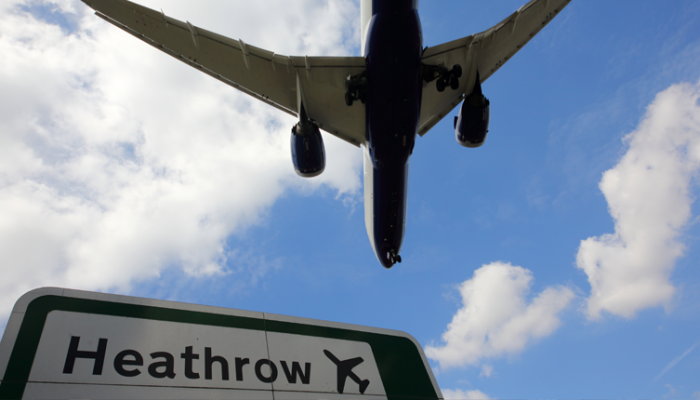 Yesterday was a historic day for the climate campaigners.
The Court of Appeal has taken the climate emergency into account and made it a key part of its decision to stop the expansion of Heathrow.
The Government now has a choice: they can continue with business as usual, appealing the Court of Appeal decision and continuing to push for infrastructure that will ultimately stop them reaching their climate targets; or they could use this as a wake-up call and start legislating for climate action now.
Achieving net-zero involves cutting emissions across all sectors to almost zero and offsetting the remaining emissions by planting forests and investing in carbon capture technology.
This is a daunting task and the sooner we start the better chance we have of avoiding widespread environmental chaos that will define the lives of future generations.
We are living through a climate emergency.
Yesterday's decision, against the expansion of Heathrow Airport, is a victory.
Now is the time to be cutting our emissions, not adding infrastructure that will cause them to skyrocket.
It is a victory for the thousands of local campaigners who have spent years protesting the expansion. It shows communities, across the country, that people power can make the difference. The Liberal Democrats has been backing these campaigns from the very beginning, supporting grassroots action to make today's decision possible.
For far too long the Government has been committed to Heathrow expansion, with no consideration of the impact on our carbon footprint and the local environment.
This Government's own target – to reach a net zero by 2050 – is not compatible with airport expansion. Whether that be expansion of Heathrow Airport or Bristol.
Flying long haul, in 2020, requires fossil fuels. As a result, flying always comes with a carbon cost. Research into cleaner fuels is important and yet green alternatives will not be replacing oil-based aviation fuel anytime soon.
Flying is a positive part of life in a globalised world, but we have an obligation to not to expand an industry that is contributing to the climate crisis.
And it is because of this that my party opposes airport expansion.
If Boris Johnson makes the wrong choice now, he may well have to lie down in front of the bulldozers and the wider impact on our climate will be catastrophic.
I will be urging the Government to respect the Court of Appeal decision and to use this moment as a turning point, investing in substantive climate action now.
We can help – The Liberal Democrats are the only party to have a detailed plan to reach net zero, including a sector by sector roadmap.
This decision was a landmark victory for climate campaigners. For the sake of future generations, let's make tomorrow an even better one.
Wera Hobhouse is the Liberal Democrat Spokesperson for the Climate Emergency, Energy and the Environment & MP for Bath.
This blog post is part of a cross-party series on Vuelio's political blog Point of Order, which publishes insight and opinion to help public affairs, policy and comms professionals stay ahead of political change and connect with those who campaign on the issues they care about. To find out more or contribute, get in touch with Vuelio Politics.
https://www.vuelio.com/uk/wp-content/uploads/2020/02/Heathrow.png
430
760
Sam Webber
https://www.vuelio.com/uk/wp-content/uploads/2019/09/vuelio-logo.png
Sam Webber
2020-02-28 16:02:33
2020-02-28 16:02:33
Wera Hobhouse MP: Heathrow decision was a landmark victory for climate campaigners