2020 Party Conference Season: Energy and the green recovery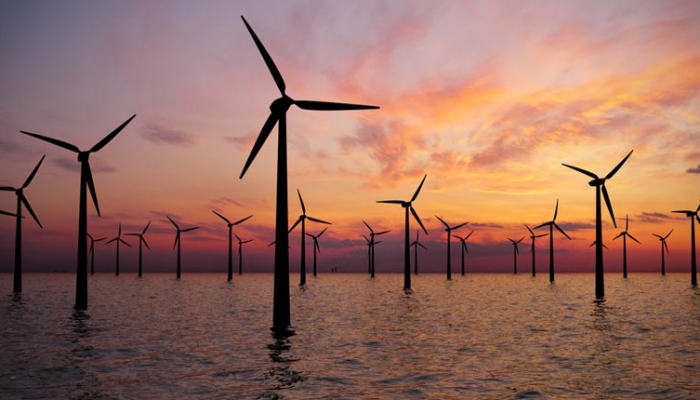 In a series of blogs, the Vuelio Policy team is sharing insight from the main Party Conference speeches. Thomas Stevenson has summarised all of the announcements on energy, the green recovery and plans to create a more sustainable economy.
Politicians and campaigners looking for an upside of the current pandemic have been quick to seize on the linked concepts of the green recovery and building back better. This is the idea that the economic reconstruction required in the months and years to come can be harnessed to effect the delivery of a greener, cleaner future economy, retaining some of the more positive adjustments made by humanity to minimise viral transmission. It was therefore no surprise to find politicians on all sides seizing on this topic at this year's party conferences.
With infections worsening, it was unsurprising that Boris Johnson decided to major on the green economy in his address to the Conservative conference – a bold, positive, boosterish message to create the sense that his ship of state is not merely being buffeted by the waves of the virus, but steering a confident course towards a 'new Jerusalem'.
Johnson promised that the Government was progressing towards the 'green industrial revolution' at 'gale force speed', pledging to make the UK 'the world leader in low cost clean power generation' and to deliver 40GW of energy from offshore wind by 2030, with an investment of £160m in ports and factories to manufacture turbines and a promise to deliver 1GW from floating offshore wind. This would, he claimed, make the UK the Saudi Arabia of wind and create 60,000 'green-collar' jobs.
Is this enough and will the UK really 'lead the world' in tackling climate change at next year's COP26 conference, as Johnson claimed? For now we are left wondering about the course ahead, as Number 10 revealed that the Prime Minister's promises were just the first part of a 'ten-point plan for a green industrial revolution' to be set out later this year. It was perhaps concerning that the Chancellor's speech did not mention the green economy, beyond a brief mention of the Green Homes Grants. With so much uncertainty ahead, there is a risk that Rishi Sunak will be unwilling to commit the high levels of investment that campaigners believe is needed in the coming years.
Labour were quick to go on the attack, with Shadow Business, Energy and Industrial Strategy Secretary Ed Miliband warning that 'Boris Johnson rarely delivers on his rhetoric', claiming the funding was 'a drop in the ocean', and calling for 'a genuinely ambitious green recovery that will create jobs now'. Shadow Energy and Green New Deal Minister Alan Whitehead added that Johnson's target was insufficient and that other forms of energy would be needed, criticising the lack of a 'proper plan'.
While Labour might think the Government was unambitious, it didn't have a dramatic policy announcement of its own. Instead, Keir Starmer outlined his vision of 'the country I want us to be', including a commitment 'to a greener, cleaner and fairer society'. He also said that the UK should be 'leading the world – and leading by example – in tackling the climate emergency'. This is a bold promise, but Starmer did not set out how he hoped to achieve it.
This theme was developed by Shadow Chancellor Anneliese Dodds, who pledged that she would test 'every single budget line against the goal of net zero carbon emissions' because 'investment that favours our climate, also favours jobs'. Those interested in her thinking could do worse than to cast their eyes beyond the UK's shores, as she contrasted the Government's 'limited ambitions' to green investments being made by Germany and France.
The challenge for both parties, therefore, is to add detail which will help them to realise their ambitions for a green recovery. This is most acute and urgent for the Conservatives, as the party of Government, and whose promises that an Energy White Paper and a National Infrastructure Strategy addressing these issues will be published soon have worn very thin.
https://www.vuelio.com/uk/wp-content/uploads/2020/10/Windfarm.jpg
430
760
Thomas Stevenson
https://www.vuelio.com/uk/wp-content/uploads/2019/09/vuelio-logo.png
Thomas Stevenson
2020-10-21 17:26:55
2020-10-21 17:26:55
2020 Party Conference Season: Energy and the green recovery