2020 Party Conference Season: Housing policy update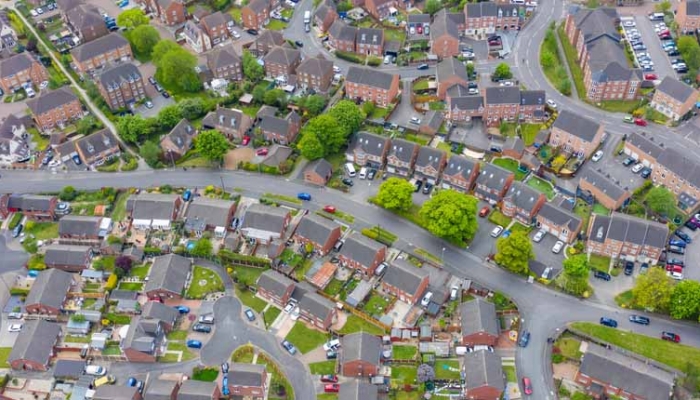 In a series of blogs, the Vuelio Policy team is sharing insight from the main Party Conference speeches. Jennifer Prescott has summarised all of the announcements on increasing home ownership, housing supply, net zero housing and reducing homelessness.
Home ownership
Speaking to the Chairman of the Government's newly commissioned Design Review Group, Nicholas Boys Smith, Secretary of State for Housing, Communities and Local Government Robert Jenrick discussed the Conservatives' plans to widen home ownership – one of the 'most fundamental Conservative values' according to their 2019 manifesto. Amid increasing concerns that the recovery seen in the housing market since the lifting of lockdown measures is starting to subside due to growing economic concerns, Boris Johnson pledged to 'fix our broken housing market', promising to 'turn generation rent into generation buy'. He announced that to achieve this, the Government will take forward its manifesto pledge to set up a market for long-term fixed-rate loans for first-time buyers, which will require deposits of just 5%. It is likely that this policy will be used to stimulate the housing market as the Help to Buy scheme starts to wind down in April 2021. There was no mention of social housing in the PM's speech.
Housing supply
Robert Jenrick acknowledged the Government's duty to build more new homes and said that the proposed planning reforms set out in the Planning White Paper combined with investment in brownfield land and the cuts to Stamp Duty would help achieve this. Jenrick also expressed his support for Modern Methods of Construction (MMC) and said he wanted to see MMC feature in the Chancellor's spending review, due to take place in November. He added that the Government had made it a condition of the £12bn Affordable Homes Programme that at least 20% of those homes should be manufactured through modern methods and that the quota and the percentage will be reviewed every year, depending on market conditions.
Shadow Secretary for Communities and Local Government Steve Reed criticised the reforms set out in the White Paper – dubbed the 'Developers' Charter' by Keir Starmer. Reed said that through the proposals, the Government was 'waging war' on towns and coastal communities.
Lib Dem Leader Ed Davey committed to opposing the reforms set out in the Planning White Paper. He also highlighted the need for more council homes. Other speakers at the Lib Dem conference denounced the threat to local democracy and blamed developers and land-banking for the housing crisis. A motion to oppose the Government's planning 'power grab' was passed with a strong majority.
Building Better, Building Beautiful
Jenrick was clear that the increased need for additional housing should not come at the cost of standards or design. He said he wants 'Build, Build, Build' to lead to building more beautifully. He added this included a focus on nature, making sure all new streets are tree lined and that all new homes have access to playgrounds and open spaces. He added that the Government will ensure no new home can be built unless it meets minimum space constraints. Jenrick said communities should be able to set the minimum design standards for their area, and cited Bath, Belgravia and Bournville as examples where beauty was a part of the original town planning of a community.
Net zero housing
A year after the 'Green New Deal' was introduced, the Labour Party renewed their commitment to investing in sustainable housing. Shadow Housing Secretary Thangam Debbonaire outlined the Party's intention to set up a sub-committee on climate change that would focus on where and how housing is built to set a standard for all new homes across the UK.
Housing Minister Christopher Pincher participated in a discussion on how upgrading homes can play an important role in reaching net zero targets. The Government's Green Homes Grant was widely mentioned throughout the Conservative Party Conference as an example of the Party's commitment to sustainable housing.
Tenants' rights and homelessness
Thangam Debbonaire argued for housing as a human right and for that right to become law and be acted upon. She said that despite the Government's success in initially helping rough sleepers off the streets, there is no plan for what happens to these people. She said that private sector tenants are inadequately protected faced with the economic hardship created by the pandemic and called for further measures of support. Homelessness, renters' rights, social housing and the quality of homes have been Debonnaire's main priorities since her appointment as Housing Secretary and this doesn't look set to change.
https://www.vuelio.com/uk/wp-content/uploads/2020/10/Housing.jpg
430
760
Jennifer Prescott
https://www.vuelio.com/uk/wp-content/uploads/2019/09/vuelio-logo.png
Jennifer Prescott
2020-10-22 11:03:24
2020-10-27 15:26:59
2020 Party Conference Season: Housing policy update