4 social media trends to watch in 2015: Matt Webster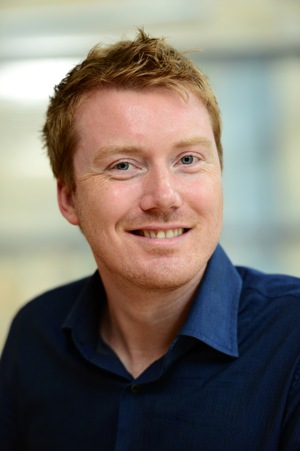 Matt Webster, co-founder and client services director of Media Bounty, a digital marketing agency, shares his predictions for social media and consumer engagement in 2015. 
#1. Engagement
In order to keep consumers engaged on social next year, it's crucial that marketers launch their social media activity at the right time, serving the right message to the right audience. This has, of course, always been the aim – but given the huge surge of activity in recent years it's now more important than ever to cut through all that noise.
It's not just the ever-increasing competition that will continue to present challenges in 2015; research has shown that consumer's brains are changing too, with the average adult attention span having reduced from a worrying 12 seconds in 2010 to a goldfish-esque 8 seconds last year. So it really has never been more important to deliver engaging social content with the ethos of right time/right message/right audience.
#2. Video and mobile
Video and mobile usage will continue on their exponential rise. The smartphone has become the 'first screen', and digital consumption in general finally overtook TV last year. In essence, this means that video is now the consumable content of choice, and that the smartphone has become the chosen platform on which to watch it.
With that in mind, I think we'll see more video content being specially created for use across the social platforms. In doing so, it's important to consider that autoplay video in peoples' Facebook newsfeeds have approximately 3 seconds to get the attention of the smartphone user as their finger scrolls down – so that first 3 seconds better be engaging!
I also predict that we'll see more video content hubs and portals on YouTube that direct people brand websites as well as to social channels.
#3. Regaining traction and renewing previously successful formats
Last year saw a growing number of highly successful campaigns across social media that embraced user generated content (UGC). The world's obsession with the selfie has been used by brands to encourage engagement and peer to peer advocacy, mainly through photo uploads. The amazing success of the Ice Bucket challenge has seen uploaded video become a valid way of tapping into UGC too. I think it's a fairly safe bet that UGC will continue to play an important role in campaigns throughout 2015.
Other simple tweaks to pre-existing formats include making video work harder on the channels it's placed on. For example, adding an 'interactive' plate at the start of the film where you can choose from a selection of content. This is a great way of using material that's worked to date (such as the ever popular recipe video for example), but by offering the consumer a choice you're encouraging an extra level of engagement. If you go ahead and make the content episodic you're able to create a 'lean back' series that people can watch on their personal devices. Some online video of this type have in the past tended to be squeezed into blocks of 2 or 3 minutes, but it doesn't have to be that way going forward.
#4. Consumer rewards
Consumers will always engage with a brand via social media if they're offered an incentive that's relevant to them. But it's time to rethink what we mean by reward: it doesn't always have to be an experience, a product or a prize. Increasingly, consumers feel rewarded if they're being offered entertaining content – content that they want to share. That's a bit of a win:win situation!
 You can follow Matt Webster on Twitter @MattWWebster
https://www.vuelio.com/uk/wp-content/uploads/2015/01/matt-webster.jpg
451
300
Priyanka Dayal
https://www.vuelio.com/uk/wp-content/uploads/2023/09/vuelio-logo-200px.png
Priyanka Dayal
2015-01-14 10:40:22
2015-01-14 10:40:22
4 social media trends to watch in 2015: Matt Webster