'Twitter is a blogger's best friend' : Sian Marie Beauty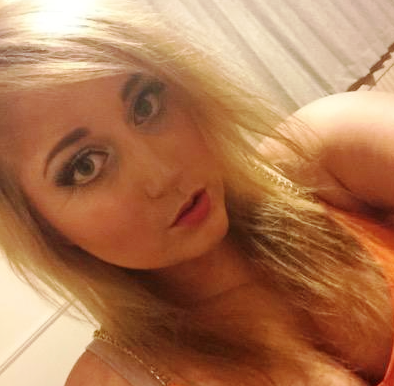 Blogger Spotlight with Sian Marie Froggatt, author of Sian Marie Beauty blog. She spoke to us about working with PRs, the five best practices bloggers need to follow for better outreach and why Twitter is a blogger's best friend.
Why should people read your blog? What makes it different?
It's a little snippet into me, I know that there are so many beauty blogs out there now which makes it hard to really stand out. But my little internet space is written by myself and myself only. Which makes it unique all in its own way. I like to think that you can see my personality through what I write and that way the readers can relate with what I say more.
How do you measure the success of your website?
I love comments, knowing that someones has taken time out of their day to sit and type a comment means so much. You can have all of the views in the world but knowing that what I have said, has imprinted onto someone enough for them to want to comment shows that I am doing something right. Even if they don't always agree!
What's your favourite blog and why? 
I have two.
Just Julie – I met Julie around a year ago and I simply adore her blog and herself. She is so genuine and kind. When she was added onto the Cosmo Blogging Awards I have never felt so proud, her blog has come on leaps and bounds since she start and I can't wait to see what 2015 has in store for her.
Makeup Magpie – Gemmas blog is very wellknown in the blogging world for beauty. I adore how she writes, her reviews are so well thought out and the photos make it easy to see why she has so many followers and fans.
What advice would you give to someone who wants to start a blog?
Be yourself. Even the top bloggers like Zoella started out with 1 follower. Find your niche, be it nail art or eye looks. Find what you like to do and go with it. The rest will come within time. Also enjoy it, don't feel forced to write if you don't want too. I know personally if I try and write when I don't feel like it, the outcome is rubbish.
How do you work with marketers and PRs?
Whenever I receive an email or see an opportunity on Twitter, I always talk to them in a very professional manner. Giving them whatever information they need within email for. I find it best to build a relationship with PR companies, even though you are email each other about work; I will always add on "I hope you have/had a lovely weekend" or something along those lines.
I am yet to contact a PR/Marketer first myself but this is one of the areas I haven't had a lot of experience in yet. I plan on making it something I do more in 2015.
Who do you work with in brand marketing? PRs? SEOs? Anyone else?
I am currently working with a few PR companies. I have worked with Tribal Media, Alex Silver PR, Imagination PR and then companies themselves like MeMeMe Cosmetics.
Can you list five best practices for blogger outreach? 
1. Using Social Media to its full advantage. For a blogger Twitter is your best friend. Get involved in the #bbloggers chats. Send your links out using appropriate hashtags. Talk to the companies themselves. I could go on and on about the importance of using Twitter.
2. Make friends. This may seem like a silly one to have, but I have made some amazing friends through blogging. In return of this friendship we all help each other out with our blogs. Be it promoting each other posts, to just giving advice when needed.
3. Giveaways can be a massive help for getting your blog out there. A lot of people will look for blogs with giveaways on them. And through them finding your giveaway you can potentially find a lifelong reader.
4. Be active. Stick to a posting schedule. I post every other day, I have found that that works best for me. Other people I know will post Monday, Wednesday and Friday. But stick to this. If you aren't keeping in check with when you post people can get bored of waiting for your next post thus losing readers.
5. Meet Ups/Events. These are amazing ways to meet new people (tying in with making friends), at some events you can actually meet the faces of the companies you are wanting to work with, which can be a huge bonus for you at a later date. As maybe the owner of that makeup company you love will remember your name and face and then you have made that connection with them.
What has been your blogging highlight?
I know blogging isn't all about numbers, but reaching 600 followers was a massive highlight for me. When I set up Sian Marie Beauty in 2013, I never thought it would be where it is today. I never dreamed companies would be wanting to work with me, I would be invited to events nor getting to travel the country to meet new people. Knowing that 600 people have liked my blog enough to want to keep up to date with what I post gives me a really warm feeling inside.
What will be big in your blogosphere in the coming months?
2014 was a really good year for me with Sian Marie Beauty, so 2015 has some tough competition. As of right now, I don't have anything really planned. But when them opportunities come at me I know I will say YES. I think that is what will be big for me in the upcoming months, saying YES.
https://www.vuelio.com/uk/wp-content/uploads/2015/01/Sian-Froggatt.png
386
394
Priyanka Dayal
https://www.vuelio.com/uk/wp-content/uploads/2019/09/vuelio-logo.png
Priyanka Dayal
2015-01-16 11:08:00
2015-01-16 11:08:00
'Twitter is a blogger's best friend' : Sian Marie Beauty