5 steps to more creative and effective social media campaigns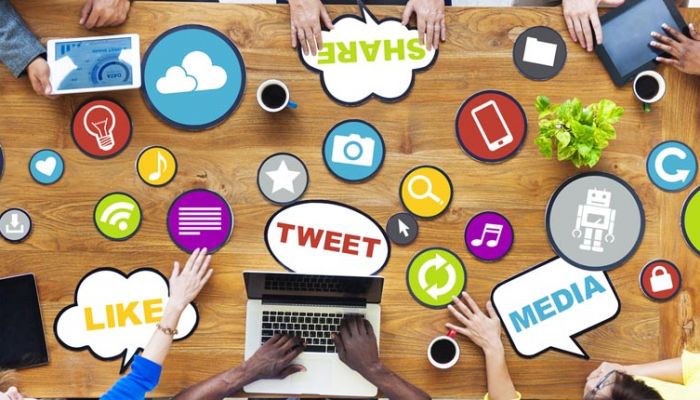 This is a guest post by Ellen Morris from Billion Dollar Boy. 
Effective social media campaigns are all about innovation and creativity, and the more effective your campaigns are, the more successful your business is. Here are five useful steps to create social media campaigns that achieve your business goals.
1. Listen to your social audiences
Listening to your social audiences can give you solutions to numerous problems. Most importantly, it will give you the most accurate insight into what they really want.
Social media campaigns aren't about pushing as much content as you possibly can for the sake of measuring the effects. They are all about building the right content that will grab the attention of your consumers. This will help you build more engaging content that produces sentiment and real responses.
2. Don't run away from experts
Consulting experts about how to improve your social media campaign is one of the most efficient ways to make the most out of your efforts. Social media marketers know everything about how this online environment works but, most importantly, how social media users behave.
They can provide extremely valuable insights into specific data that can help you understand how each particular campaign affects not only your business but your existing consumers as well as potential prospects. Take your time to read what they have to say or even talk to them and ask specific questions about how to engage with your audience even more or how to reach a wider audience with the same effort.
Following the experts in your business niche is essential to forming decisions that will help you get ahead of the competition curve and engage with your audience in the right way. This is about seeing a bigger picture and where your company stands on a broader level.
3. Work on your customer experience
A customer's experience is everything in an online customer-centric environment. Talking to your customers and listening to them is the best way to engage with them. Run a survey and ask for their feedback. Find out what they want from your brand.
The feedback you get is valuable information that will help you determine the next best course of action. This will also help you understand how your target audience feels about your industry in general. When you know their opinion, it will be easier to shape your future social media campaigns based on that data.
4. Take creative steps and think outside the box
Social media is not anything new anymore, and users are fed up with boring, standard social media updates. When creating your campaign, you should think outside the box. Here are a few creative social media tactics that guarantee a certain level of engagement:
Create a quiz, test your audience's knowledge about your brand or a specific product you are pushing, and offer rewards for the best participants
Create a 'tag a friend' contest and offer giveaways
Post 'behind the scenes' images and videos to further humanise your brand
Take advantage of Facebook's reactions – for instance, you can start a poll and each reaction represents a different choice
5. Follow the right trends to reinforce your brand message
Showing the right content at the right time is a tricky business as there are many factors that determine which campaigns will excel in different moments in time.
What is popular today may not be popular tomorrow and one mistake could endanger your brand reputation. When putting together an effective social media campaign, think about how your audience responds to different content. Shift your focus to the emotional connection with your audience by presenting the right topics that resonate with their current interests.
https://www.vuelio.com/uk/wp-content/uploads/2019/07/Social-media-tips-guest-post.jpg
430
760
Guest Contributor
https://www.vuelio.com/uk/wp-content/uploads/2019/09/vuelio-logo.png
Guest Contributor
2019-07-08 10:30:18
2019-07-08 10:30:18
5 steps to more creative and effective social media campaigns