No. 1 Travel Blog spotlight: Hand Luggage Only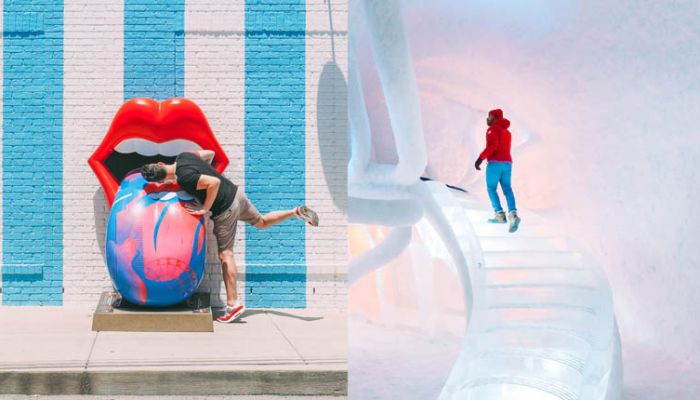 Hand Luggage Only has once again been named the number one blog in the top 10 UK travel blogs. Written by Yaya Onalaja-Aliu and Lloyd Griffiths, Hand Luggage Only is known for its detailed destination write ups and beautiful imagery. Multi-award winners at the Vuelio Blog Awards, Hand Luggage have also recently contributed to the Vuelio white paper: Instagram Blackout.
Here, the guys told us about the dream of travel blogging, their favourite transport and the best collaborations they've worked on.
How do you describe what you do to other people?
This is a funny thing. It depends on who we're speaking to. If we're speaking with friends and peers, we will describe our job as travel bloggers. Most people understand what we do but less people understand the mechanics of how it is our full-time career.
Typically, we find it easiest to describe it as: in a similar way to magazines, we travel the world, experience places and write about it.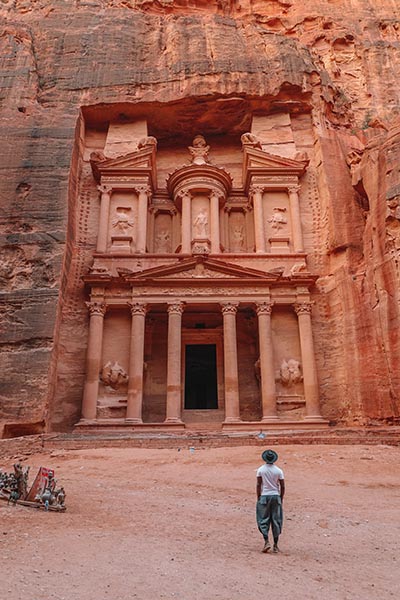 How do different social channel work with your blog?
Each social media channel is completely different, each with their differing audiences. No social media channel is the same, so we always treat them very differently but essentially, if we had to describe two main things we use our channels for, I guess one would be more prioritised towards real-time updates (eg. Instagram) and the other would be more towards expanding the reach of new articles or videos we have just created for the blog (e.g. Pinterest).
For us, we always see social media as an extension of our blog where we can give immediate updates on what we're up to, what we've seen and experienced. Plus, it gives us ample opportunity to chat with fellow travel enthusiasts on places and to connect with a community of people who love to travel (like us).
Do you think travel blogging will be your job forever?
This is a really interesting question. For us, Hand Luggage Only is our dream – we love what we do so much and we feel so passionate about what we do.
That said, the online world is constantly changing and it's hard to know exactly where things will be in a year, let alone a decade. We'd like to think we will be still blogging or at least running Hand Luggage Only (in whatever capacity it continues in). We're so excited about the future and what our blog could become.
Where's the best place for street food in the world?
Oh, this is a tough one, there are so many places! For us, it's probably somewhere like Thailand or possibly Vietnam. Singapore is also really amazing too – the influx of different culture there makes the food scene in Singapore pretty exciting.
Which country has the friendliest locals?
Another hard one! I want to say everywhere. To be honest, we've never met a group of people that are unfriendly. I think a large part of that really is paying attention to the local culture and being respectful. That's not saying there are not a few bad eggs but generally, human beings are social animals and we've found that to be fairly consistent across the globe.
What's your favourite mode of transport?
Can we include a private boat with 10 bedrooms and a swimming pool? Ha!
I think it's got to be a plane for Lloyd. Lloyd wanted to be a pilot growing up, so he loves it!
For Yaya, it's probably just walking. There's just something about slowly getting to see a place on foot (we also realise this is rather impractical for cross country travel…).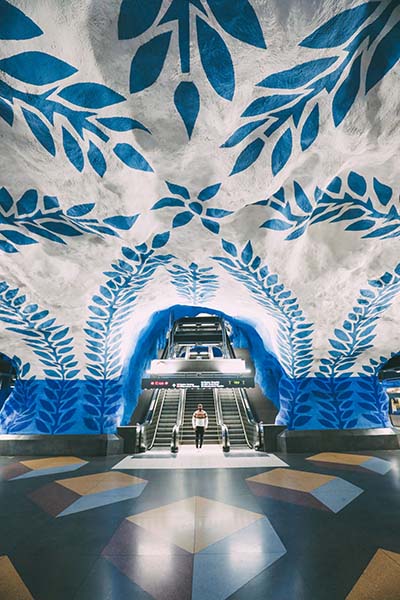 Do you accept press releases?
We don't accept press releases. In our experience, it's generally unsolicited, generic information and we're yet to receive one that has made us think, 'Oh, I want to act on this!'.
What are the best collaborations you've worked on?
We love working with Visit England, Atout France, Germany Tourism and KLM who always understand what we do and the best ways to work together. A bit further afield, Visit Florida is also great to work with. I guess the thing they all have in common is that they let you just be yourself and have experiences that are natural to you, which is just amazing to find in a collaboration partner.
What advice would you give to PRs/brands reaching out to you?
For us, it would be to always have conversations with bloggers about what they think would be best for their audience and readers. The project needs to be collaborative, not instructive. Fully formed ideas without any blogger input typically don't account for the nuances of different audiences and generally just seem unnatural. It's always best for this to be a two-way discussion and for the blogger to be able to have a say in what they're creating.
What other blogs do you read?
We read lots… it's really hard to pinpoint just a few. For us, we love a good read of food bloggers, a fair few fashion bloggers and of course travel bloggers. It also depends on the time of year as well, I guess (like winter time we're all about food and summer is all about travel).
https://www.vuelio.com/uk/wp-content/uploads/2019/07/Hand-Luggage-Only-2019.jpg
430
760
Holly Hodges
https://www.vuelio.com/uk/wp-content/uploads/2019/09/vuelio-logo.png
Holly Hodges
2019-07-08 15:54:51
2019-07-08 15:54:51
No. 1 Travel Blog spotlight: Hand Luggage Only