5 steps to stronger video content marketing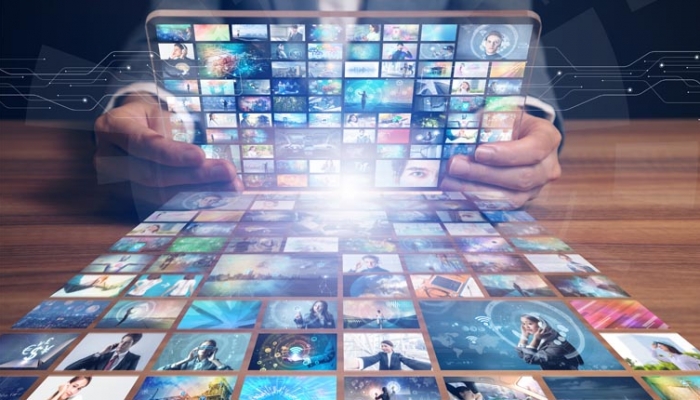 This is a guest post by Chris Shields, CCO and Co-founder, Binumi Pro.
From Fake News to Fyre Festival, a growing culture of scepticism has meant PR professionals are under pressure to change the way they create and distribute content. With online video expected to make up more than 82% of all consumer internet traffic by 2022, it is the most effective medium to reach audiences – yet over a quarter of PR and in-house agencies are struggling to make it work.
A recent study from The Pulse Business and PRCA, in partnership with video platform Binumi Pro, showed that 26% of PR agency bosses and in-house comms leaders are aware of the value of video, but have yet to find a way to make it work to their advantage.
Common pain points like high agency fees and a lack of understanding mean that, although 65% of agencies regularly include video in their marcomms activity, they are often disappointed with the results.
With that in mind, we have identified five key elements that will ensure your video content is strong enough to succeed.
1. Be authentic
Consumer trust is at an all time low. Research from Ipsos Connect showed that almost 70% of consumers distrust advertising, while 42% are sceptical of brands. The key to authenticity is letting your story be told by others. And who are the truest ambassadors of your brand? Your employees.
More often than not, these are the people that understand the connection between your message and your audience, and embody your values and ideals in a way that is relatable. Empowering your employees to define a narrative that is open and honest gives consumers a reason to believe in what you have to say.
2. Speak the language
Talk to your audience in a way they understand — and we don't mean by scraping Urban Dictionary for slang. Identify their concerns, wants and needs, and the topics that spark conversation. When you speak to your audience on an emotional personal level, your message will resonate.
3. Snackable content
Viewers retain 95% of a message when they watch it in a video, compared to 10% when reading it in text. As 45% of consumers stop watching after 45 seconds, keeping video short and sweet is a must.
'Bitesize' content between 15-35 seconds is easily digestible, making for a higher view rate, and a more engaged audience. To ensure your video can land its message with or without sound, include responsive subtitles and hard coded text.
4. Stand out creatively
Differentiate yourself from the sea of sameness. With video, visuals are everything; the first three seconds of any video are the most important to capture the attention of your audience.
By employing eye catching visuals, dynamic text and effects, you create a 'thumbstopper' moment that elicits active engagement. Don't underestimate the importance of a great thumbnail image either — autoplay isn't a given.
5. Be nimble
The 24-hour news cycle means that timing is more important than ever, but the costs associated with using video production companies are still prohibitive for many, and the timeliness means they often miss out on what they set out to achieve.
Be smart about your approach to video content production and streamline your process for faster turnaround. Utilise user and employee generated content, create branded templates and frames, and develop a repository of clips to dip into as and when needed to captialise on trending stories and moments.
If you invest in the process, not just the product, you will find that video can become a high-performing element of any successful content marketing strategy.
Binumi Pro offers businesses a scalable way to take control of their video communications – at a fraction of the cost of traditional video production. Their unique offering enables your employees to shoot high-quality video content from a smartphone, edited to professional standard by their in-house team. The cloud-based platform offer comprehensive levels of client administration, and integrations for centralised corporate control to ensure Brand compliance.
https://www.vuelio.com/uk/wp-content/uploads/2019/11/Video-content.jpg
430
760
Guest Contributor
https://www.vuelio.com/uk/wp-content/uploads/2019/09/vuelio-logo.png
Guest Contributor
2019-11-18 11:06:52
2019-11-18 11:06:52
5 steps to stronger video content marketing