7 tips to become a PR Jedi Master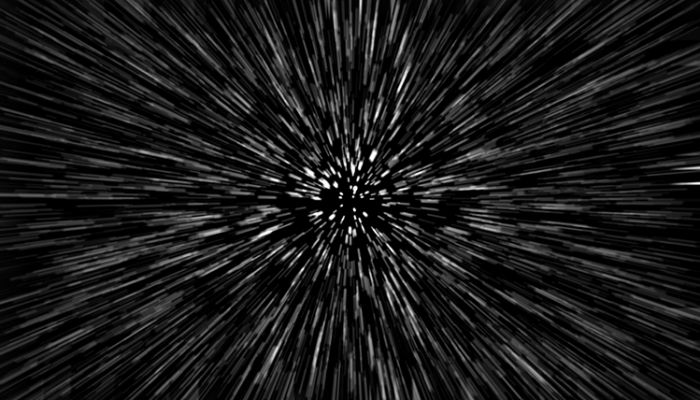 Sick of hearing that public relations is the 'dark side'? Chances are you're already a PR Jedi but we're here to guide you to the next level so you can become a Master of the light side. 
*And don't worry, no 'The Last Jedi' spoilers.*
A Jedi is selfless, doesn't show emotion and stays in control for the good of others. A Jedi never uses their lightsaber to attack.
The dark side is about emotion over control, reacting with your heart rather than your head and attacking for your own needs. Which may sound like some industries, but not the PR industry.
It's difficult to see in what way a PR pro isn't already a Jedi; they manage reputations on behalf of others, always attempting to stay calm in order to maintain control in any situation. Their output is not determined by emotional responses but carefully considered to remain professional. And if the pen is mightier than the lightsaber, a PR uses theirs in defence of the business or brand they represent – and never to attack others.
Congratulations young Padawan – you've already attained Jedi status. But now it's time to go one step further; become a Master with these simple tips:
1. Be patient
It takes time and hard work to become a Master, no one gets there overnight. It may feel like you're brimming with incredible ideas that senior staff – the Masters – don't understand the significance of. Be patient, they have the full picture and the final say; keep working hard and understand your current place in the order, and you'll get there.
2. Control your emotion
A PR pro knows they need to remain clearheaded to be an effective communicator, and while 'there's no such thing as bad publicity' may work for some, it's better not to get into petty squabbles with irate customers or cheeky competitors. Keep your cool to emerge victorious.
3. Gather all the facts
If an emotional reaction is instinctive and immediate, the opposite is considered and in possession of all the facts. Sometimes, not taking action seems like a mistake but caution is a PR's ally when the story is generally told by others (your influencers).
4. Learn how to defend yourself
Jedi do not attack others but they definitely defend themselves. Firefighting is a bigger or smaller part of a PR pro's job depending on the nature of the business being represented, but the need to defence can arise for any PR at any time. If something unexpected happens you need to know how to manage it, using all your Jedi powers.
5. Complete the story
A dark lord acts and moves on, not stopping to consider the outcome of their actions (or whether the rebel alliance are now forming a counter attack). A Jedi Master takes time to assess what's been before and tells that story to the Jedi Council so they can plan what's next. Use Vuelio Monitoring, Reporting and Canvas to make sure you can see the full picture of your work and easily deliver it to your own Jedi Council (the board).
6. Do or do not. There is no try.
Don't spend forever planning and thinking about something. Maybe you've got the perfect campaign pitch, you're desperate to start using video or you want to build relationships with the biggest bloggers in the business. A PR Master follows through on their plans, and doesn't let the fear of failure take over. After all, as our friend Yoda says: 'Fear is the path to the dark side…fear leads to anger…anger leads to hate…hate leads to suffering.'
7. Use the force
Obviously.
Good luck young Padawan.
https://www.vuelio.com/uk/wp-content/uploads/2017/12/Stars-hyperspace.jpg
428
760
Jake O'Neill
https://www.vuelio.com/uk/wp-content/uploads/2019/09/vuelio-logo.png
Jake O'Neill
2017-12-18 10:27:16
2017-12-18 10:27:16
7 tips to become a PR Jedi Master