8 PR tips for generating leads through Facebook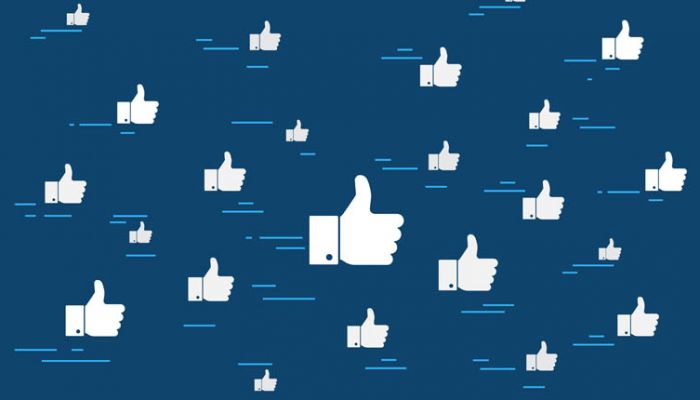 Generating leads through Facebook is a sure-fire way to increase sales and show off your social media skills to your managers.
In this Monday PR Club guest post, digital marketing agency Hallam looks at eight ways you can boost your lead generation expertise through Facebook.
1. Optimise your business page
This may seem like an obvious one, but many businesses fail to complete this step properly or to the right standard.
It is vital that your Facebook business page has all the relevant contact details filled out. This is because users who land on your page have often found it themselves and are in search for more information. By providing your business's contact number, opening hours and address, you can generate leads. You can also use your Facebook page to showcase a website link and implement a Call To Action, such as 'Shop Now'.
2. Organic engagement
Make sure you optimise your organic posts for maximum engagement as this will not just give the Facebook algorithm positive information about your content, but will allow you to organically grow a loyal fanbase.
It also means that users who interact with your content are much more likely to be shown your future posts by Facebook. Building this user trust will allow for strong leads to be generated and may even turn consumers into endorsers! Responding to positive comments and reviews should come naturally to any social media marketer. It's important to make sure you put the time in liking and commenting back to those who engage with you.
However, if you come across a negative review, don't worry – we have top tips on how to respond to negative comments.
3. Links to your website
Putting a link in every post for Facebook may seem like a great way to generate leads, but Facebook's algorithm won't like this very much, as you're trying to divert traffic away from the Facebook platform. Ideally, you should be looking to create engaging content that will make the user to want to learn more about your products and services.
Links are not a bad thing, you shouldn't stop using them altogether. However, it is important to find the right balance – we'd recommend one link in the text of every third post.
4. Lead generation adverts
Boosting is great, but it is important to ensure you are getting the most value from your budget when trying to generate leads.
If you're not, then now might be the time for you to take the plunge into Facebook Ads Manager. This allows you to create sponsored posts with the primary aim of generating leads, which will open a whole range of new users to your business.
While it is important to create great content and even better visuals for this type of post, targeting is key! Be sure to spend time on creating an audience that fully works for your business to gain the most reward.
If you are unsure on how Facebook Ad Manager works, make sure you take a look at 'Get Started with Advertising' through Facebook Blueprint to help increase your knowledge of this great lead generation option.
Once you are happy with your targeting, aim to increase your relevance score to make absolutely sure that your ads are relevant to those who are seeing it.
5. Split testing
Don't be afraid to spend some of your initial budget on testing, as this will enable you to understand how the Facebook marketplace works and how your audience interacts with your lead generation techniques. Although this may seem like you are not getting much ROI at first, everything you learn will ensure that the remainder of your budget is being maximised!
6. Zapier
Did you know a new lead is at its hottest within the first five minutes? If you are collecting leads through Facebook Adverts, you'll know that to access the leads you have to go onto Facebook to view them or download them as a CSV file. Utilising a tool that sends leads straight to your email address is a quick win to make sure you stay ahead of your competition, and will allow you to act upon the lead in real time. One great tool for this is Zapier, and with a free 14-day trial – it is certainly worth giving it a go.
7. Facebook Pixel & Google Analytics
Ensuring that Facebook Pixel is set up allows you to link your Facebook ads with Google Analytics. This means you are able to see which adverts have generated leads on your website and, in turn, will allow you to make the correct decision on which adverts to carry on with and which ones you might want to pause or amend.
You can learn more about Facebook's attribution system here.
8. Influencer marketing
If you haven't tried working with an influencer yet, it is certainly worth giving it ago. Not only does it allow for a truly integrated digital campaign, it enhances your marketing efforts to be targeted at a group of users who are highly engaged. These users are more likely to turn into customers as they respect the influencers they follow. With 70% of teens trusting influencers more than traditional celebrities, it's definitely a marketing method that should be considered to gain customers.
Struggling to find the right influencers to work with? Find out how the Vuelio Influencer Database can connect you with genuine influencers for the categories and sectors you work in. 
https://www.vuelio.com/uk/wp-content/uploads/2019/05/Facebook-news-stories.jpg
430
760
Guest Contributor
https://www.vuelio.com/uk/wp-content/uploads/2019/09/vuelio-logo.png
Guest Contributor
2019-05-20 09:45:30
2019-05-20 09:45:30
8 PR tips for generating leads through Facebook