A Spotlight with Top Wedding Blog, Love My Dress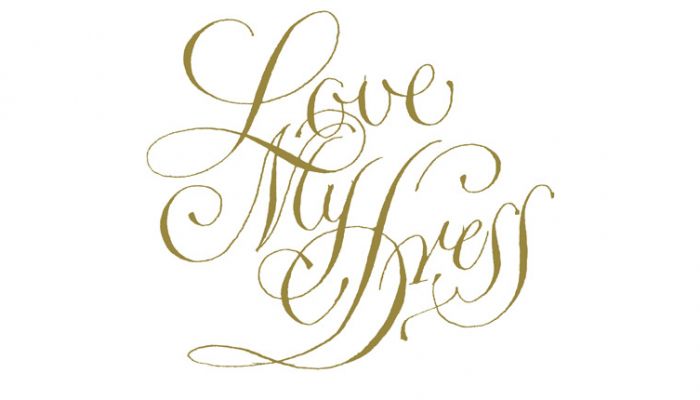 Love My Dress is written by Annabel Beeforth and was recently ranked in the top 10 UK Wedding blogs. Created after Annabel's own wedding in 2009, Annabel not only helps couples create their own perfect day but also writes about the importance of love and the value of marriage.
We caught up with Annabel to talk about the success of her blog, the Royal wedding, using social media, working with brands and the wedding blogger industry.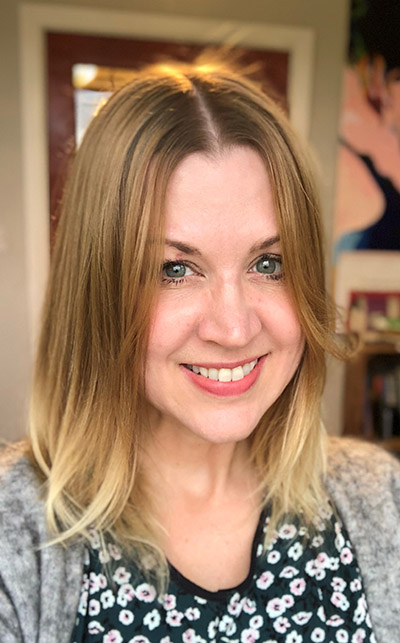 What makes your blog successful?
I think it's a few things, but broadly it's our consistent approach to the story and not just the images. In a world that is so image driven, we have always understood the need to tell the story too and our readers are constantly feeding back how much they appreciate this. We have always taken pride with the sensitivity with which we handle every wedding we share. We're incredibly privileged to have been allowed access into these intimate moments in people's lives.
Secondly, closed Facebook groups have had a phenomenal impact on the relationship we have with our readers. We have a really close connection to our audience now – this connection has helped us develop trust so that when we need to gain feedback or survey the community, time and effort is given willingly. Without realising it initially, we were creating a community of Love My Dress ambassadors in establishing these groups. We absolutely love being able to dip in each day and catch up with our reader's wedding plans.
Also, we've always shown absolute loyalty to the wedding industry. My husband is a graduate in fashion design and formerly had his own design business. It was back in 2000, when social media wasn't a thing, and having been through that experience with him has, I believe, given me a deeper insight into the challenges faced by small design/artisan business owners. He has also taught me so much about craftsmanship, the quality of design etc.
We are constantly trying to innovate. We've just spent months recreating our wedding directory from scratch and believe that our resource will set a new precedent for directories of its kind.
There are a lot of market forces at play right now that are making it difficult for many businesses to find their groove and thrive in our industry – showing these businesses support when they most need it is absolutely vital. For example, the full impact of Brexit has yet to seen but it's going to have a potentially enormous and damaging impact on many small businesses in our industry – boutiques, for example, relying on shipping in designs from overseas; the import taxes and duties could end up crippling their cashflow. I'm absolutely passionate about supporting our industry and the wealth of creative and entrepreneurial talent within and I think this passion shows through in Love My Dress.
Also, the efforts we are making to increase the diverse nature of our site content is becoming increasingly more important. It's a timely comment given the imminent marriage of a member of the Royal family to someone who is mixed race, but inclusivity and representation of women/people of colour on sites like ours is SO important in 2018. It's absolutely not acceptable to have to scroll and scroll the Instagram feed belonging to a site like ours to find a person of colour.
You would be surprised how many major wedding publications/sites/Instagram feeds have no representation of women or people of colour on their Instagram feeds at all. We are working really hard to make those who feel marginalised within the wedding media world feel more included. This doesn't just extend to people of colour but people with disability and LGBQT community too.
What's your favourite part of a wedding?
The ceremony always gets me. These are intimate moments in people's lives and how they choose to use the ceremony to publicly commit their love to another both fascinates me and fills my heart.
What's your favourite kind of wedding?
I generally avoid the term 'theme' like the plague when it comes to weddings! It just isn't a word that aligns with the way we present weddings to our readers – feels all a bit too 'fancy dress'.
My favourite weddings, however, are always the most honest ones – the ones where the couple tailored the day as a true reflection of themselves and who didn't overlook the reason they were marrying in the first place. I love intimate family weddings – children running riot, joy and laughter captured on camera in natural, non-posed fashion. They are always my fav.
How many weddings have you been to?
Actually, not that many! The last one I attended was in 2012! It was that of a disabled bride who documented her wedding planning journey through Love My Dress. It was an absolute joy and pleasure to be there on the day to see her exchange her vows with her fiancé.
Has wedding planning changed with the rise of social media?
Social media is the perfect platform for those seeking wedding inspiration as it's so visually driven, but it can be a bit of a double-edged sword. Having so many ideas so easily accessible on screen can be both wonderful and utterly overwhelming at the same time. In fact, I personally feel the whole scene is rather saturated.
Pinterest and more so, my fave, Instagram, have revolutionised the way couples are planning their wedding. Many couples are finding suppliers through Instagram which is why it's so important we show love and support to our clients through this powerful social media platform.
How do you work with brands and PRs for your blog?
There are, in my view, a small handful of excellent wedding PRs in the UK and I think that on the whole, most of them now realise that sites like Love My Dress don't work in the same way a traditional print outlet would – we can't, or at least, we don't, offer free editorial. We've worked really hard to build our social following and create a site that is read loyally and believe that is worth paying for. But when the PR gets it, it can be a marriage made in heaven. We've worked with some absolutely wonderful clients thanks to successful partnerships with some great PRs. On the whole, PRs have, in our experience, provided access to an artisan/independent part of the market that we take great pride in supporting – artisan jewellers and independent dress designers for example.
What are the best campaigns you've collaborated on?
Jenny Packham, Pronovias, Goldsmiths, Emmy London for H Samuel Jewellers.
What do PRs always get wrong?
I think these days there really isn't room for the kind of mass, depersonalised mail out that will always inevitably get binned. I will always take time to read a tailored PR pitch and respond, even if it means the pitch was unsuccessful. If it looks like the PR has made an effort to get to know us and truly consider the brand match with their client, then I appreciate that. Emails that arrive with a 'Hi!' or 'Hello,' and no name are always a big turn off as it suggests no effort has been made to get to know us. Why should we take any time considering and responding if this is the case?
What do you call yourself (blogger/influencer/content creator etc)?
To be honest I've been trying to veer away from the terms 'blog' and 'blogger' for a couple of years now because I don't believe they truly reflect what we do now. We were definitely blogging back in 2009/10, but these days, we're editing our own online platforms, creating content, establishing brand partnerships and innovating as best we can as we continue to pave a path that has never been trodden before.
I more often than not refer to myself as Editor – but even then that doesn't truly capture the full extent of my role. Though the term 'influencer' sometimes irks me, I will use that too because I think in today's social media vocabulary, most people understand this represents a site or individual with a significant following in their niche, which we undoubtedly are.
What other blogs do you read?
The Pool (though sometimes it's editorial approach to weddings and lack of support for the wedding industry leaves me feeling really unhappy), A Playful Day, Blogtacular and Me and Orla.
Annabel and Love My Dress are both listings on the Vuelio Influencer Database along with thousands of other bloggers, vloggers, journalists, editors and opportunities. 
https://www.vuelio.com/uk/wp-content/uploads/2018/05/Love-My-Dress.jpg
430
760
Merryn Williams
https://www.vuelio.com/uk/wp-content/uploads/2023/09/vuelio-logo-200px.png
Merryn Williams
2018-05-16 09:00:48
2018-05-17 10:27:11
A Spotlight with Top Wedding Blog, Love My Dress