Adapting to change with Red Lorry Yellow Lorry's Hannah Patel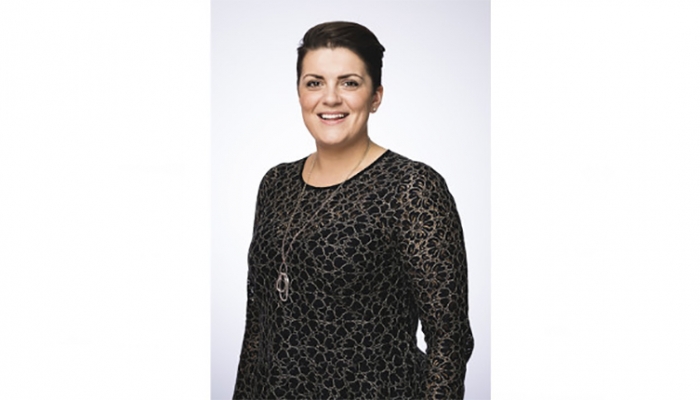 The PR industry has had to shift its focus over the last few months, as what counts as important changes day by day. Having announced upcoming work with charity I Can Be in time for International Women's Day in early March, Red Lorry Yellow Lorry's plans for getting girls interested in PR as a career with workshops in London schools, have now had to evolve.
Red Lorry Yellow Lorry Director Hannah Patel tells us more about the original aims of the Lorries' collaboration with I Can Be, the ways the company is supporting their team during the current crisis, and how equality remains important during a challenging time for the PR sector.
What originally inspired the collaboration with I Can Be?
Many of our London team really connected with I Can Be's mission – as at a young age, a lot of us didn't know what we wanted to do and hadn't understood the range of industries that were out there. We loved the idea of building out a variety of role models for 7-8 year-old-girls and helping them broaden their awareness of what they might want to do when they grow up.
How will you be working with I Can Be now?
We're working with I Can Be for 2020 (and hopefully beyond!) and had planned a number of workshops for groups of girls from inner-city London schools, introducing the world of PR, and inspiring the group through creative activities including designing their own magazines and newspaper covers.
With the latest announcement about UK school closures we have of course put our workshops on hold and are instead focusing on doing everything we can to support I Can Be in communicating with schools and partners. We'll also be providing I Can Be with any marketing and PR support that they need (for free, of course!).
The Lorries had to change focus during the COVID-19 outbreak – how would you advise the industry do the same?
With the current global pandemic we're facing, we should be all be putting our daily concerns aside and pulling together to work out what we can practically do to tackle this outbreak and support the businesses and people who are most vulnerable. We're doing whatever we can for our current clients, providing advice and support over and above our day-to-day work. But we're also looking for opportunities to volunteer, and give time to organisations connected with, or impacted by the pandemic. We're currently promoting a research group called Sprint COVID-19 who have come together to analyse data around early-stage testing. And many of our team have also volunteered via GoodSAM as NHS responders.
What issues do women continue to face in the PR industry?
The issues women face in the PR industry are the least of our problems at the moment. I'm not making light of the challenges we often face at work – bias (subconscious and conscious) being the worst of it. But in general (global pandemic aside) instead of just focusing on how tough our working lives are at times, we should be looking outside of our industry at the issues many women, and particularly young women, are facing daily.
In my opinion, organisations such as I Can Be, or Hey Girls (tackling period poverty for girls in the UK) and WISH (working with marginalised women of all ages and backgrounds), among others, are the ones that deserve the most airtime and support. The issues they tackle should be the ones really keeping us awake at night.
How does Red Lorry Yellow Lorry support its employees, particularly at the moment?
In general we try to support all our employees by prioritising time for open, honest conversation throughout the year on topics that are important to them. Non-work related conversation is so important, getting to know your team as people not as 'staff' is vital if you're going to understand what makes them tick in a work context.
Especially during times of uncertainty, like those that we're all currently facing, it's vital that we tackle potential problems head-on. We have to show, not tell – be open as a management team, tell them what we're worried about, and treat people like grown ups. Talking to the team about what could happen in the future, and encouraging them to ask questions, and talk about their concerns is the only way to really support everyone. Creating a safe environment for conversations to be had and opinions to be shared has got to be priority number one.
How can PR companies continue to learn from the aims of I Can Be and similar organisations and retain female employees?
Talk about equality in its fullest sense and call out bad practice and bad behaviour when you see it, however small. It's everyone's duty across the entire business to educate themselves on how to truly spot bias of all kinds and commit to addressing it when you do see it.
Support your team – all of them. Don't work with clients or partners who don't care about the topic. This is easier said than done. But taking decisive action over things that might seem a non-issue: 'old-fashioned' jokes, comments on appearance, etc. can be really powerful. It changes the rules of engagement, for the better. And if you're able to do this before someone on your team raises this an issue then all the better.
Decide on what you can practically do to help – and then actually commit time to make changes. It might be partnering with an organisation like I Can Be or supporting an initiative like Hey Girls. Or it might be that you ask your male team members the same questions women are asked when they're interviewed (e.g. how can we encourage more women into the PR industry?) and really push them to answer.
But to affect tangible change you have to get out from behind your desks and talk to people, make commitments to doing things differently and partner with organisations that are making a difference.
Is enough being done to encourage BAME women into PR?
No. There is a lot of talk but no action. Change is slow, and will come. But it doesn't mean we should just sit back and wait.
Honestly, it's a tough subject, because most business leaders – myself included – feel out of their depth on a topic where they don't have practical suggestions at their fingertips. I don't have the solution, but I'm spending a lot of time asking questions and talking to peers in the industry in the hope there are some more practical things we can do to encourage change.
It's easier to write a blog on the topic, or a LinkedIn post on the topic and leave it at that. It's tougher to look at yourselves and work out what you could practically do differently. If we spent as much time on encouraging practical changes for the future – via organisations like I Can Be – as we did talking about the need for change, we would be a lot further forward than we are now.
Also, too often, it's seen as the responsibility of BAME women in PR to encourage others to join the industry. In the same way that I think it's seen as the responsibility of women, in general, to encourage other women to join the industry.
I would like to see men asked the same questions we are – and held to account for contributing, or not contributing, to the changes needed for a more equal future.
https://www.vuelio.com/uk/wp-content/uploads/2020/04/Hannah-Patel-featured-image.jpg
430
760
Phoebe-Jane Boyd
https://www.vuelio.com/uk/wp-content/uploads/2019/09/vuelio-logo.png
Phoebe-Jane Boyd
2020-04-07 10:45:54
2020-04-08 11:44:36
Adapting to change with Red Lorry Yellow Lorry's Hannah Patel