Beauty Blogger Spotlight, Jane Cunningham, British Beauty Blogger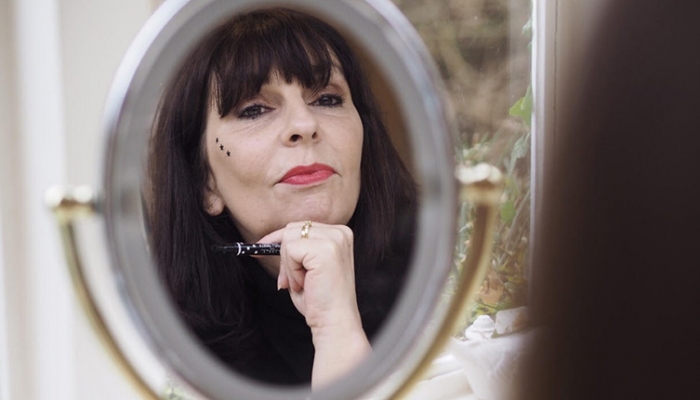 'I think people want to escape for a few moments and that's something I can do as a momentary distraction' – British Beauty Blogger Jane Cunningham has had to change her approach to blogging as she and her readers adjust to a different kind of self-care.
Looking after yourself and others by staying inside, 'shopping your stash' and making the most of your time at home is the new focus for most of us – read on for some tips from Jane on doing just that as well as ways the beauty industry can continue to change for the better.
What keeps you passionate about blogging on beauty?
I guess it's the diversity of products and the ever-moving beauty landscape. I regularly write about the business aspect of the industry – finance, mergers and acquisitions, and current class actions – to keep content fresh and take a look behind the lipsticks and mascaras. It keeps it real – it doesn't matter how pretty the product, there is a whole machine behind it that's hoping to recruit new customers and tempt existing ones, and I think it's important to be an informed consumer.
What's your favourite thing to post about and why?
Well, my least favourite thing to post about is skin care – there are just so many brands and a lot of pseudo-science to wade through. So, by default, everything else is my favourite!
How have you had to change your approach and content now that people are self-isolating?
I think everyone has to do what they feel is right for their audience and themself, so currently I'm posting about products that I've collected over the years rather than place extra pressure on postal or delivery services. It was a hard call because of course I want to support beauty brands, especially small ones, but as a temporary measure, I'm not reporting on anything current or including links or affiliate links. I think people want to escape for a few moments and that's something I can do as a momentary distraction.
What beauty advice would you give people who are unable to get out and access the new beauty releases?
Really, not to worry about it. We've been through a hugely acquisitive period in beauty – I feel fairly sure that 'shopping your stash' is coming into its own right now!
What makeup tips do you have for looking good on cam during video chats for work and keeping up with friends?
Again, this is another 'don't worry about it' thing – my friends have all seen me bare faced and at the mercy of Face Time (it's the most unflattering thing ever – literally my worst face!) and nobody cares. If anything, there's a lot of freedom in just being yourself. I put on a bit of makeup for IGTV though – and it's important to have a nice light so that your colour doesn't drain. I do mine in front of a window (me facing towards the window) and sometimes get the perfect light, other times not so much!
Do you think the big beauty brands are open enough about their cruelty-free status?
I thought they were, but I have a suspicion that perhaps not as much as I had assumed. Every brand is desperate to get into the Chinese market because it's so healthy for beauty (or was) and a get-around is to stress how much they are 'working towards persuading the Chinese government to lift their testing rules' but I don't know how much evidence there is to support that. Saying a thing and proving a thing are different – big companies aren't really answerable to anyone.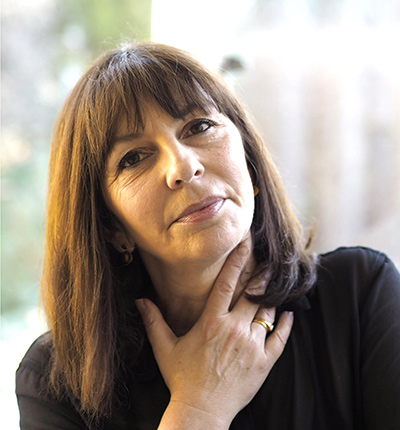 Which have been some of the worst 'gimmick' products or trends over the last few years in beauty or makeup?
I'm still fairly suspicious of CBD in skin care – I just can't see how much difference it can possibly make so I've veered away for the most part from those kind of products. I don't think Vitamin C in nail polish (or kale) translates to anything other than marketing but I take it with a pinch of salt if the product is good otherwise.
I'm not comfortable with any of the 'anti-ageing' messaging – it's an easy way to tell a woman that skin wrinkles are the worst thing that can happen to them, to reduce the ageing process to being about the surface and to give a fear factor that makes them purchase your products. Lines on your face, at any age, aren't ugly, aren't to be considered as scars, and don't need to be hidden. It's great to keep your skin looking fresh, bright and vibrant but you're not 'worse' for creases and I'd like older women to feel more freedom in how they age rather than it being external pressure.
I'm not against procedures or products that keep skin looking bouncy and bright – or even youthful – but I am unhappy with the messaging around it. I could say the same for the sudden rise in menopause products – so far, it's just another marketing machine that's not really about the whole person, but more about highlighting or even creating problems to create sales. Basically, I'd prefer to listen to an expert with nothing to sell than a brand that has suddenly become an expert in menopause!
How do you collaborate with brands, and which kind of brands do you really like working with?
I like to collaborate in many different ways – I don't like to be too set in a particular pattern. Some brands want ideas, and some come to me with pre-existing ideas, but the bottom line is that content has to fit with my ethos. This year, I've turned away a couple of brands who wanted an anti-ageing message whereas I'd rather talk to my readers/viewers on an even level where age isn't the most relevant thing.
I don't very often work directly with affiliate agencies either because they're so sales oriented I feel it changes the entire context of a post. Brands like The Body Shop are fantastic to work with because they know they have a very varied audience and they like to hear ideas – they don't seem as obsessed about recruiting a younger customer base which most other brands currently do. Being older for the 'influencer' category can be difficult because I often don't get considered for content creation because brands assume my audience isn't relevant. On the other hand, I do get contacted often for reliable, fast content that doesn't need editing, checking or burying!
For PRs looking to work with you and your blog/website, how would you prefer they approach you and with what kind of content?
I'm happy for brands to email me – it's the easiest way to work. I don't keep a rate-card because I'd prefer to give each approach my individual attention rather than a format and it encourages a conversation, which can then lead to ideas generation and a better targeted outcome.
What other blogs do you check out regularly (whether beauty-related or not)?
Ruth at A Model Recommends is one I've always got time for – but I tend to skip about the blogosphere and land wherever. I usually follow links from Twitter that generate my blog reading so I could end up anywhere if something looks interesting!
https://www.vuelio.com/uk/wp-content/uploads/2020/04/Jane-Cunningham-Featured.jpg
430
760
Christina Pirilla
https://www.vuelio.com/uk/wp-content/uploads/2019/09/vuelio-logo.png
Christina Pirilla
2020-04-06 10:59:53
2020-04-06 10:59:53
Beauty Blogger Spotlight, Jane Cunningham, British Beauty Blogger