Adventure is good for you: blogging the world with The Family Adventure Project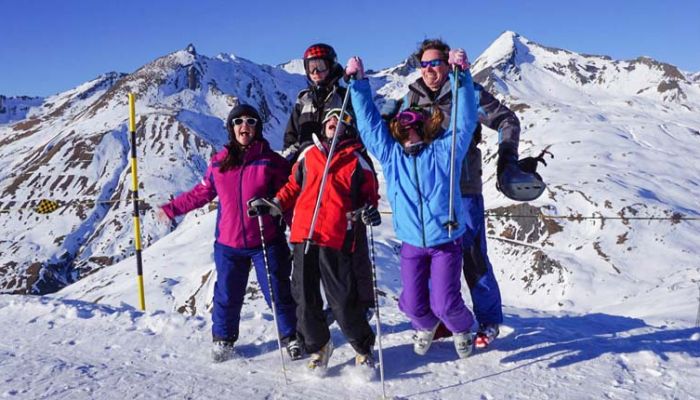 The Family Adventure Project was recently named in the Top 10 UK Family Travel blogs. Written by husband and wife team Stuart and Kirstie, with additional contributions from their three children, the blog follows the ethos that adventure is good for you. We caught up with Kirstie to find out more about the trips the family takes, the perils of cycling along the Croatian coast and how The Family Adventure Project works with brands and PRs.
What makes your blog stand out?
The Family Adventure Project blog has always had a clear philosophy and reason for being – to encourage ourselves and others to get out and enjoy the outdoors together as a family. I hope this is communicated in everything we say and do. I am a professional journalist and travel writer, and Stuart is a photographer. The teens add their own talents including video skills, and we all aim to make the writing, photography and videography engaging.
What's the family travel blogging community like?
It's hugely supportive, and also very useful for planning a trip! Many of us have known each other since our children and our blogs were in the infant stages and constantly swap information about travelling, blogging and parenting. We have even stayed with family blogging friends in the States on our travels. I consider several UK family travel bloggers amongst my closest friends and even those I barely know feel like part of a close, empathetic and fun family.
It also helps that we have communities like BritMums and Tots 100 organising events and championing our work. Their conferences and award ceremonies have connected me with many like-minded people. And being part of a blogger collective means we can offer brands sustained campaigns and outstanding engagement.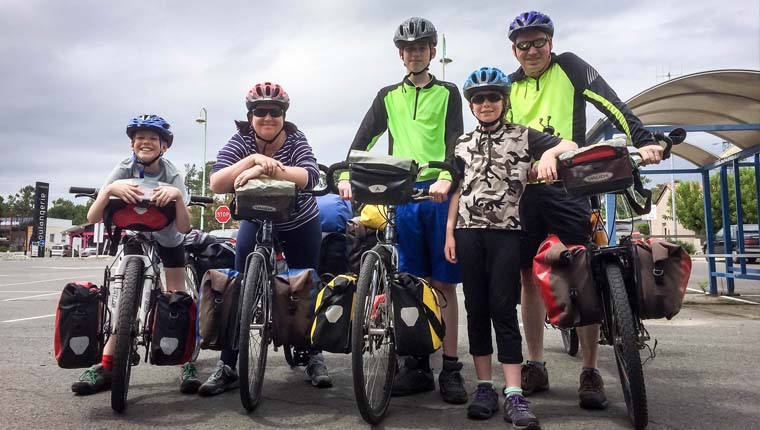 Where is the best place in the world for families?
We have been all over the word with our kids but there is still no place like home. The UK's Lake District is pretty unbeatable in our eyes. Whether it's canoeing to an island or camping on one of the high fells, the views are world class and it doesn't break the bank even if you take the kids and the grandparents with you!
What's the scariest experience you've had while travelling?
We have jumped into canyons, been shot out of water cannons and zipped across mountains but ironically, our scariest experience was cycling on a road. The Croatian coast in peak summer was no place for a family on bicycles; one of our kids came close to colliding with a bus while the other collapsed with heatstroke. On the same day!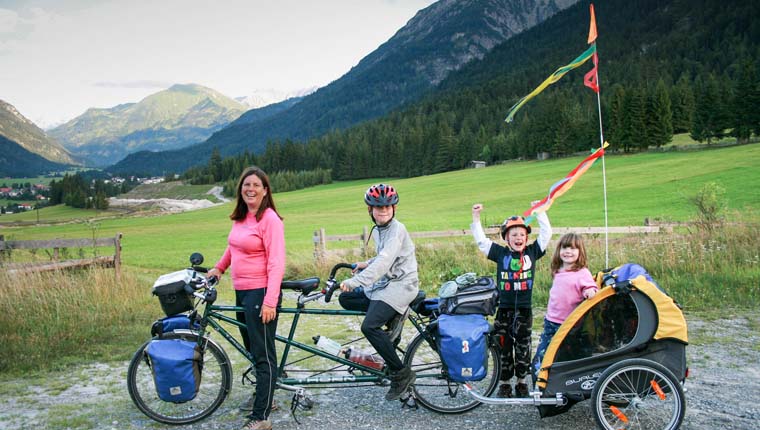 Where haven't you been that you'd still like to visit?
I would like to travel to the far reaches of the USA like Alaska, where everything is bigger and wilder and lonelier. Stuart likes cold places and would like to see the frozen wilderness of Greenland.
What advice would you give families who are worried about travelling?
Take baby steps. Don't try to do the whole world until you have comfortably done your own back yard. Get the children used to camping by having a go in the garden or your local fell. Take them on short journeys to see how they get on before flying to New Zealand. Like anything in life, adventuring is a skill, and it takes time to build up your confidence.
What one thing should PRS and brands know about you?
We think big, and deliver bold. We love to do ambitious journeys like our six-month cycle tour of South America, our IHG hotels tour of Japan, and our cycle tour from Amsterdam to Venice across the whole of Europe. We are about to conquer Europe again this summer, on an Interrail journey from home to Istanbul and Athens. 16 countries, 19 trains, five family members and five folding bikes. But then we enjoy the small stuff too; the glamping weekends or overnight camps.
What's the best campaign you've collaborated on?
Our #CastleHostels campaign has been shortlisted for the inaugural World Travel Market International Travel and Tourism awards in the 'Best Influencer in the Industry' category. Working with travel blogger Kash Bhattacharya and Jugendherberge German youth hostels' association, we profiled how families can stay in some of the most historic and incredible buildings in Germany in locations ranging from rural villages to huge cities. We produced a series of free e-books and blog posts for two different sites as well as 22 videos, after a whirlwind summer family tour.
Do you think bloggers need their own industry association?
I am a firm believer in group influence and power. Stuart and I were founder members of the PTBA and I am a committed member of the British Guild of Travel Writers.
What other blogs do you read?
My favourite family travel bloggers are Mummy Travels, Globalmouse Travels, Mummy's Little Monkey and Mums Do Travel. For good budget travel information, I read Budget Traveller and Nomadic Matt. There's some great inspiration out there and a big wide world to explore.
The Family Adventure Project is listed in the Vuelio Influencer Database along with thousands of other blogs, vlogs, outlets and opportunities.
https://www.vuelio.com/uk/wp-content/uploads/2018/08/The-Family-Adventure-Project-ski.jpg
430
760
Holly Hodges
https://www.vuelio.com/uk/wp-content/uploads/2019/09/vuelio-logo.png
Holly Hodges
2018-08-06 13:56:36
2018-08-06 13:56:36
Adventure is good for you: blogging the world with The Family Adventure Project