AOP Digital Publishing Awards 2013
Last night Cision attended the 12th annual AOP Digital Publishing Awards.  If you are involved in the online publishing industry in any way, you were there, joining in the celebration of 'experimentation and creativity' that has ultimately led to the 'new products ' and 'new approaches' which were the focal point of the night.
From the Huffington Post UK to Crash Lab's Channel 4 Snowman & Snowdog Game, every aspect of the industry was represented in at least one of the 18 categories, the awards for which were hosted by the hilarious Chris Ramsey, who did a brilliant job of inciting roars and general noises of approval from every available space in room.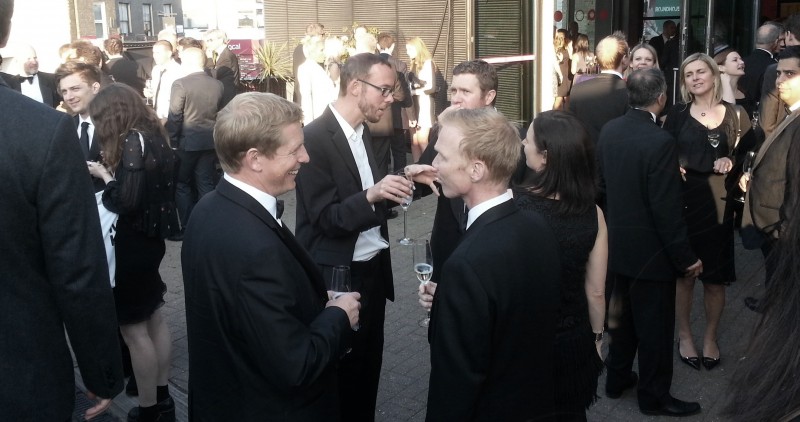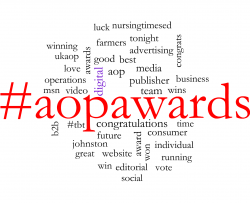 Thanks to the weather, drinks were enjoyed on the roof terrace, before all nominees and supporters were ushered into the main room, which had a backdrop of Tweets of approval and excitement sent to @ukaop or #aopawards, shown throughout the night on large screens next to the stage. According to the Conversation Cloud created via Cision Social Media, there was no main discussion point, with words such as 'love', 'tonight' and 'wins' being used in equal measure.
One interesting thing to note from discussions which used the official hashtag is that 'Consumer' achieved more mentions than 'B2B', a possible sign of how important digital publishing is to different audiences.
The winners for each of the 18 categories were decided by a panel of 26 judges who took into account the creativity, ingenuity and sheer hard work undertaken over the last 12 months. Each trophy was presented by one of the many sponsors or judges, with the categories and winners as follows:
Editorial Team 2013 – Business to Business
Community Care – Reed Business Information
Editorial Team 2013 – Consumer
Guardian Sport, Olympics 2012 – Guardian News and Media
Digital Advertising Sales Team 2013
Shortlist Media Digital Sales – Shortlist Media
Digital Advertising Operations Team 2013
Johnston Press
Digital Editorial Individual 2013
Luke Westaway – CBS Interactive
One to Watch 2013– Individual
Tom Cullen – Shortlist Media
One to Watch 2013 – Business
Kaldor – Kaldor Ltd
Research and Insight Project 2013
Audiences Not Platforms – Guardian News and Media
Cross-Media Project 2013
Farmers Apprentice – Reed Business Information
Launch 2013
Mr Hyde – Shortlist
Mobile and Tablet Innovation 2013
The Wider Image – Reuters
Commercial Partnership 2013
Future and Tesco: Home of Gaming – Future Publishing
Technology Partner 2013
Outbrain
Use of Social Media 2013
MSN UK Social Voices – Microsoft
Website 2013 – Business to Business
Farmers Weekly Interactive – Reed Business Information
Website 2013 – Consumer
The Huffington Post UK – AOL Huffington Post Media Group
Digital Publisher 2013 – Business to Business
Incisive Media
Digital Publisher 2013 – Consumer
Future Publishing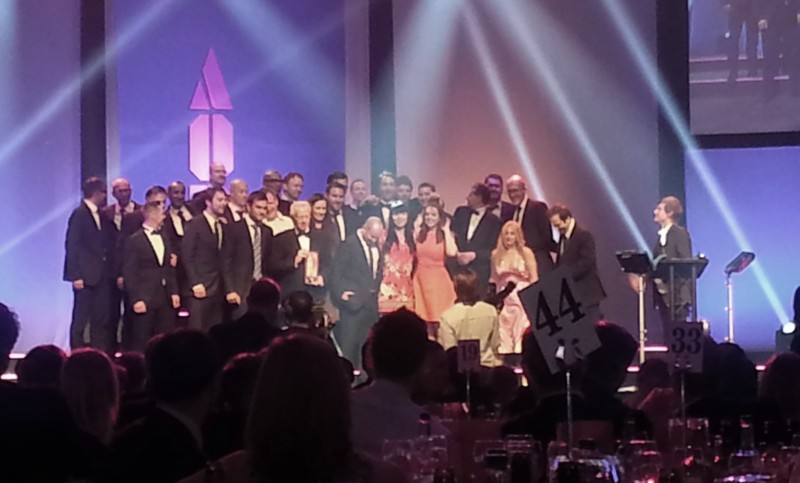 The evening concluded with a rendition of Abba songs by some talented ladies from the West End and a DJ set, which kept the digital publishing industry dancing until the small hours of the morning. Congratulations must go to everyone at AD TECH UK, one of the sponsors of the evening, who apparently all made it to their desks this morning:
What a fab night at the #aopawards! Can't believe everyone is sitting at their desks this morning! Thank you, @ukaop!

— Suhela Gremmel (@SuhelaGremmel) June 7, 2013
Well done to all who were shortlisted and the winners. In the words of Michael Nutley, Chairman of judges, 'Winning an AOP Award is a great achievement.'
Contact information for all the winners as well as thousands of other media outlets and contacts can be found in CisionPoint Media Database.
https://www.vuelio.com/uk/wp-content/uploads/2023/09/vuelio-logo-200px.png
0
0
Priyanka Dayal
https://www.vuelio.com/uk/wp-content/uploads/2023/09/vuelio-logo-200px.png
Priyanka Dayal
2013-06-07 09:38:31
2013-06-07 09:38:31
AOP Digital Publishing Awards 2013