#AprilFools: a round-up of the best pranks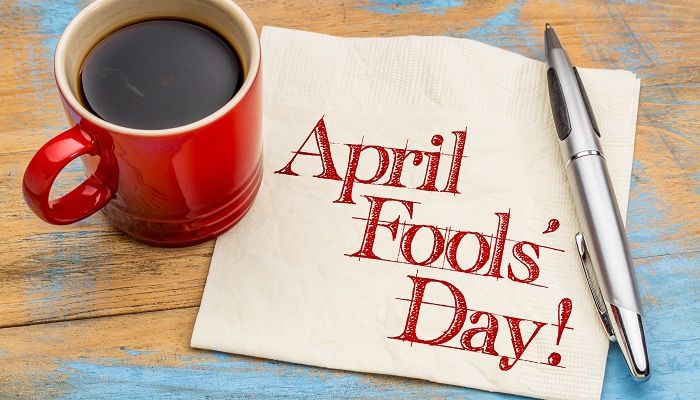 For most PRs and marketers #AprilFools day is an opportunity to promote their brand and engage with the public. With social media being the most popular medium to engage with consumers this year's #AprilFools pranks revolved around the impact technology is currently having on our daily lives. Showing very extreme examples, brands like T-Mobile and Google have painted a very disconcerting picture of what our world will possibly look like in the near future. Here's our round-up of the best #AprilFools day pranks.
Pimm's takes over Big Ben
Pimm's almost had us fooled with their fake news report. Filmed in the heart of Westminster the prank video features distinguished news presenter Peter Sissions in which audiences are told that the drinks brand's logo will be displayed across the Big Ben.
Deliveroo invent telepathic food ordering
Online food delivery company Deliveroo decided to poke fun at their own services by stating that they have been working with top neuroscientists to develop 'telepathic' food ordering, allowing customers to bypass the hassle of swiping across a smartphone screen.
T-Mobile: #BingeOnUp
The #BingeOnUp hashtag has created a bit of a buzz online. For its #Aprilfools prank T-mobile decided to feature a head-mouthed phone holder, showing us how inseparable we are from our phones. But will this still be a prank in 10 years time? Followers on Twitter are already putting in requests for the mobile device.
Google goes virtuality reality 
While many media commentators are proclaiming that 2016 will be the year of Virtual Reality, Google's #AprilFools day prank takes things a little too far. Through the lens of humour, Google shows its audience how life is experienced in virtual reality.
Tennent Lager's drone delivery
It's undeniable that we live in a culture where we want everything now, which is why Tennent's April Fool's stunt makes for a very attractive proposition. In a hilarious video Tennent claims that it will now be offering an exclusive airborne service delivering a 4-pack of Tennent's Lager cans within 30 minutes, by drone. The prank has everyone loling on Twitter, with some asking if it can be delivered at an even quicker speed.
The future is here! We're proud to be launching the #CarlsbergDrone. Beer delivered to your door within 30 minutes! http://t.co/KGrKS96QyQ

— Carlsberg UK (@CarlsbergUK) April 1, 2015

Meh: Moshi SpatiaFlight
So there you have it, a round-up of the best pranks, happy #AprilFools day.
https://www.vuelio.com/uk/wp-content/uploads/2016/04/April.jpg
466
700
Jake O'Neill
https://www.vuelio.com/uk/wp-content/uploads/2019/09/vuelio-logo.png
Jake O'Neill
2016-04-01 14:13:21
2016-04-01 14:19:30
#AprilFools: a round-up of the best pranks