Article 50 – what Twitter is (or isn't) telling us about what MPs think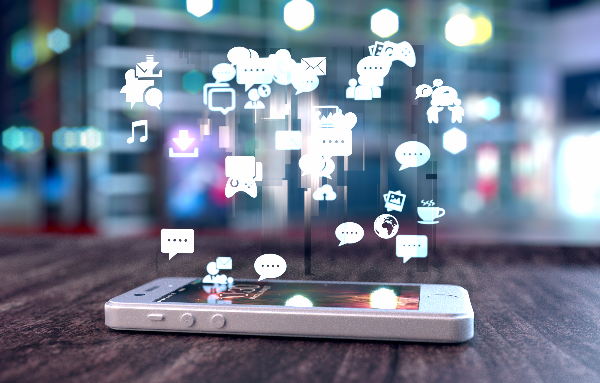 The Supreme Court today voted by 8-3 that the Government cannot trigger Article 50 without an act of Parliament, meaning that MPs will be allowed a vote on the process of leaving the European Union: this essentially leaves open the possibility of MPs voting against Article 50 altogether (unlikely) or using the ruling as an opportunity to ensure the negotiations are not as geared towards as 'hard' a Brexit as May has implied.
MPs have taken to Twitter to voice their thoughts and feelings, with one notable absence, which is Theresa May herself. In an age when politicians are moving more towards transparency on social media, May's is a quiet voice online. Politicians from Jeremy Corbyn to Paul Nuttall have embraced Twitter recently (Corbyn even going as far as to set up his own Snapchat), and have managed to do so in a way which feels quite personal.
I'm on Snapchat. Add jeremycorbynmp or scan below to see snaps of meetings, interviews and the odd bit of gardening pic.twitter.com/uLVgJEA8oT

— Jeremy Corbyn MP (@jeremycorbyn) November 4, 2016
While not every politician has embraced social media – traditional news sources and Parliament itself are still the best place to go to if you commentary from some –Twitter is coming into its own as a new space for conversation between MPs and the public.
Parliamentary sovereignty upheld. This is what Brexiteers were arguing for in the first place… What a waste of taxpayers' money

— Nick Clegg (@nick_clegg) January 24, 2017
Supreme Court has spoken. Now Parliament must deliver will of the people – we will trigger A50 by end of March. Forward we go!

— Boris Johnson (@BorisJohnson) January 24, 2017
All who support democracy in UK,&wanted to take back control,should welcome Supreme Court decision by UK judges,based on law not politics.

— Alistair Burt (@AlistairBurtMP) January 24, 2017
Supreme Court has made some expansive judgments in the past re devolved gov. Important & welcome ruling today against Sco/Wal/NI Brexit veto

— Stephen Crabb (@scrabbmp) January 24, 2017
Vuelio social media monitoring gives us a breakdown of the top 25 MPs who have been tweeting about Article 50 .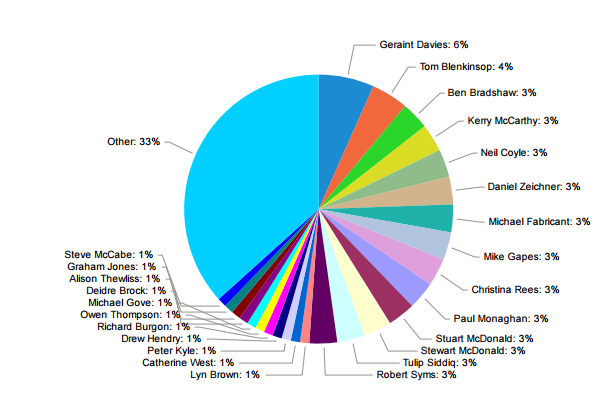 https://www.vuelio.com/uk/wp-content/uploads/2016/10/Politics-social-media-1.png
383
600
Jake O'Neill
https://www.vuelio.com/uk/wp-content/uploads/2019/09/vuelio-logo.png
Jake O'Neill
2017-01-24 14:08:22
2017-01-24 14:08:22
Article 50 – what Twitter is (or isn't) telling us about what MPs think