Blogger Spotlight: Andrew Rafter, Harder Blogger Faster
Electronic music blog Harder Blogger Faster was created in 2009 by freelance journalist Andrew Rafter to cover the industry's news and reviews. Introducing new genres of music and artists to their music-savvy readers, Harder Blogger Faster provides endless features including premieres and reviews of emerging and established artists, interviews with dance music legends, and a variety of the hottest downloads and streams. In this spotlight, Andrew, who recently featured on our top ten music ranking, chats to us about what inspired him to start blogging, reveals how he has built his relationship with his audience, his experience of working on branded campaigns, and how PRs can improve their blogger outreach.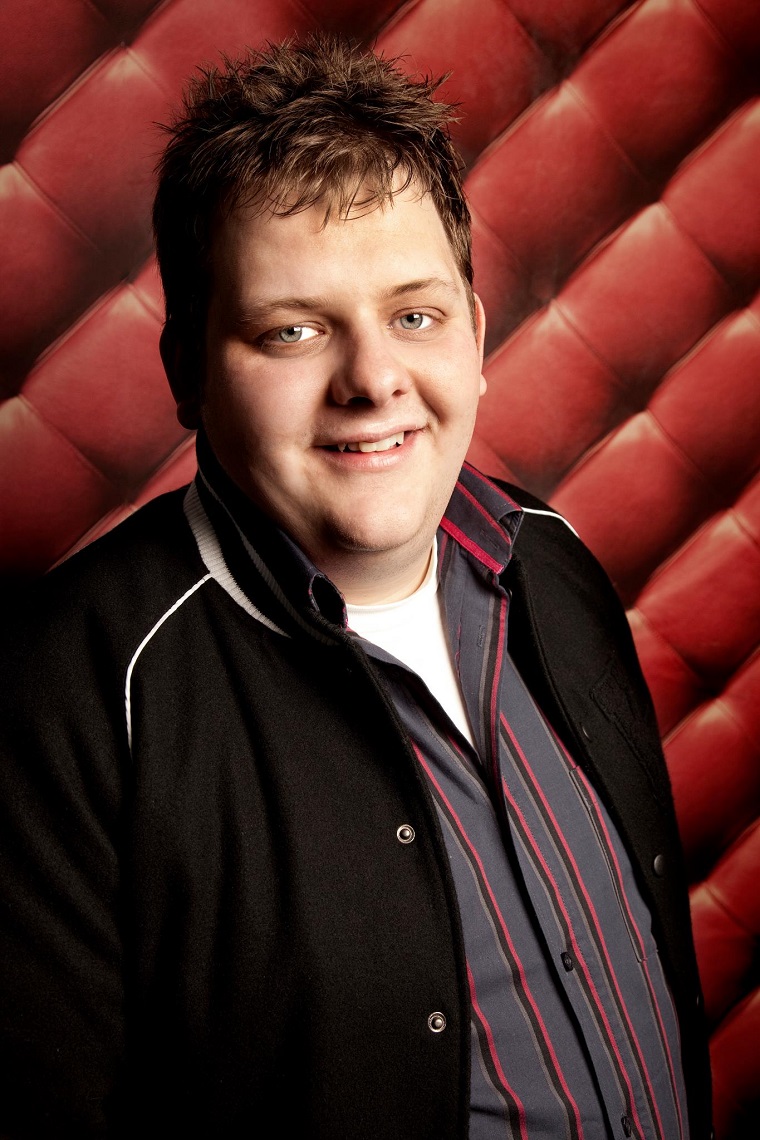 What inspired you to start blogging? I'm not sure anyone inspired me per se. I started Harder Blogger Faster mainly as a place to hone my writing, whilst also creating a small corner of the internet I could call my own. Then it kinda snowballed from there. I had just finished training to be a journalist – so it seemed like the obvious choice at the time. 8 years – and just under 5,000 blog posts later – I'm still enjoying as much as I did when I wrote my first blog back in June 2009. It also gives you sense of purpose and an identity – and the odd free ticket often sweetens the deal, too.
What type of music motivates you to create content for your blog? Most of my day is spent listening to music, so I hear all manner of genres, country to hip hop, EDM to techno – so it can get a bit disorienting and overwhelming. So a bit of peace and quiet is also just as important when you're trying to write, too. Truth be told I've probably listened to some of the worst music the world has ever created over the last 8 years, I mean some absolute stinkers. But I've also been very lucky enough to experience some the very best. So it kinda evens itself out I reckon.
What makes your blog different to other music blogs? It's still going. Seriously, though, my taste and sense of humour would probably be the answer, every blog is a reflection of the author, and that's key to having any form of success. You need to find your own voice. And once you do – and it begins to resonate with other people – you'll achieve something most bloggers never will: an active audience.
How have you built your relationship with your audience? By spending way too much time on Facebook and Twitter. But actually it's kinda cool when you meet someone in real life and they've actually heard of the blog, or even scarier actually read it of their own free will. It's always nice to interact with people who share a similar taste, too. It's really an important part of having a successful blog – you need to spend lot of time interacting with people and trying to cultivate your audience, as they're are going to be the people who share, like and retweet your content the most.
What are the main challenges that you face as a music blogger? The whole PR game. The thing is with music – and blogging about it – is it's fundamentally about forming a bond with the music, and part of that bond is the experience of discovering it for the first time. So when someone, PRs mainly, send you music, they're actually taking away that key moment of discovery; that moment when you know you're listening to something that's so good that you just have to open up WordPress and just start writing about it. So, for me, when you're trawling through 300 emails a day – that are mostly just sent for the sake of it – it kinda makes the process a bit of a drag.
What is the most exciting campaign that you've worked on? We've worked with quite a few brands – and that's kinda fun, but also really terrifying as you've got very little control. I did a campaign with Stuart Price for his Jacques Lu Cont album, called Tracques Vol. 1 – that was pretty cool because I had listened to him a lot in my youth – so when the blog was picked to do an advertising campaign, that was pretty cool. He's produced the likes of Madonna and the Pet Shop Boys.
How can PRs improve their approach when building relationships with you? I get asked this a lot, and it's a difficult one to answer. The way digital publishing is going, it's a real struggle to make ends meat – just look at the Guardian, it's hemorrhaging money at a colossal rate. Unfortunately, that means the supply and demand of really great content is really strained, we're getting less and less for our efforts, and PRs want more and more – so something has to give. So my best advice would be – try and pitch opportunities that actually have value for both sides. Having a track by some relative unknown is a hard sell these days, it probably shouldn't be, but that's just the way it is. I think there's an over-reliance of PRs just focusing on the big publications and forgetting about the smaller independents – you never know, you might be surprised with the results when you empower the little guys.
What artists do you think will make a big impact in 2017? I'm loving everything DEEWEE Records is putting out at the moment, and their Waffles Series of disco edits are really good, too. More mainstream stuff, Jamiroquai looks likes they've stolen a good few digital column inches with their comeback album – so I'm interested in hearing the full album in March. I think that there's a lot woman doing really great things at the moment – people like the Black Madonna, Anna Lunoe, REZZ, Shanti Celeste, Helena Hauff, Louisahhh, Avalon Emerson are all doing really exciting stuff at the moment.
Will you be working on any exciting projects this year? I'm thinking about redesigning the blog actually – but it takes a lot of time to try and work out how a music blog should look and function in 2017. The web is such a fast-moving place it can be hard to keep up with where it's heading. We're probably going to expand into video soon, too. But it's difficult to find enough hours in the day to do everything we want to do.
Do you have any advice that you would like to share with aspiring bloggers? It's probably really obvious, but write about something you're really passionate about. And trust your instincts, if something seems a bit boring – just say no. And, finally, have fun with it and don't be afraid to be outspoken – we need more independent voices, from all walks of life, and the great thing about starting a blog is it's relatively inexpensive, and you can say whatever you want, within reason.
https://www.vuelio.com/uk/wp-content/uploads/2017/02/Harder-Blogger-Faster_VuelioSpotlight.jpg
507
760
Holly Hodges
https://www.vuelio.com/uk/wp-content/uploads/2015/10/vuelio-logo-transparent.png
Holly Hodges
2017-02-10 14:30:36
2017-02-10 14:45:21
Blogger Spotlight: Andrew Rafter, Harder Blogger Faster