Blogger Spotlight: Becky Moore, Global Grasshopper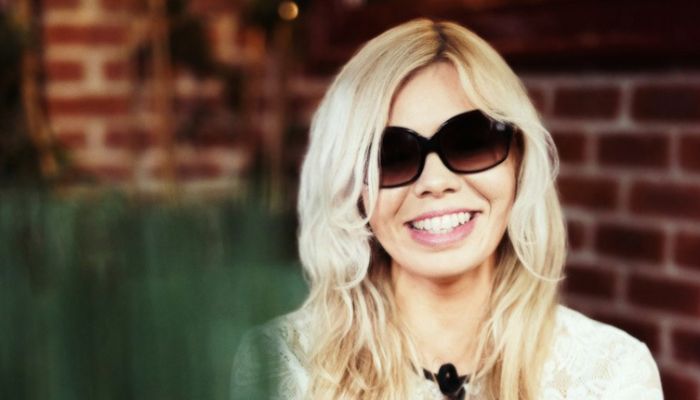 Becky Moore is the owner of Global Grasshopper, a leading travel blog with a small team of writers and photographers. Covering the hottest destinations, coolest hotels and advice for all travellers, Global Grasshopper has created a huge dedicated audience who love the stunning visuals and insider tips.
We spoke to Becky about conquering the world (in travel blogging terms), beautiful holidays and working with brands.
What makes your blog unique?
We try to steer away from writing about all the major tourist resorts and focus on the world's most beautiful, unique and under-the-radar places instead. We also strive to create our posts with a lot of care and love, using only very high-quality photography and video footage (produced by our team's professional videographer Gary Nunn).
What's your biggest aim with the blog?
To continue making content that people want to read and watch and to maintain and increase our rankings in Google. We have a very popular category of the most beautiful places to visit in each country, which we always get great feedback on! And although we already feature the most popular travel destinations, I'd eventually love to cover every country in the world. One day!
What's the best place you've ever been to?
Havana. Havana is a city that it's impossible not to be happy in. I first visited a few years ago when I was going through a particularly bad time in my life and it instantly lifted me. Aside from the music, architecture, dancing, sunshine, cocktails and unique way of life, Cuba's biggest asset is its people. It's a place where you will be greeted with warmth that is unrivalled in any other places I've visited, and it's a country you'll leave with far more friends than when you arrived!
Where haven't you been that you're desperate to go to?
I'm a huge Scandinavia fan and although I've been to many places in the region I'm still longing to explore the fjords in Norway. The UNESCO-protected fjords cut into a series of towering mountains and is a place where waterfalls cascade down mountainsides, and where glaciers never melt. The area is said to offer some of the most unspoilt and spectacular scenery in the world.

Hotel of self-catering (or camping, hostels or air bnb)?
If I visit a city, I always seek out the most unique hotel I can find, whether its artistic, designer or just something very different like our collection of cool and unusual hotels in London for example. It always makes a trip far more interesting and also makes great content for the blog too!
If you could only holiday in one style for the rest of your life and had to choose between luxury and shoe string – which would you do?
That's actually a tough choice because I love a beautiful, plush hotel (who doesn't?) but backpacking on a budget can ensure you meet lots more like-minded people and enable you to see a much more local way of life. At a push though, I'd probably opt for the luxury!
How important is social media to you when you're away?
A big part of running a blog professionally is keeping up with social media so it's very important to me, although I do like to give myself digital detoxes now and again too. I think it is really important for your health!
What are the best PR/brand collaborations you've worked on?
We've been lucky enough to work on some really fantastic campaigns including Borneo, Chernobyl and Montreal (to celebrate the 150th anniversary of Canada) but a campaign that recently stands out was working with Vauxhall to help promote their new Mokka X car. We were challenged by Vauxhall to see how much fun we can have in 48 hours in their newly launched mini SUV so accompanied with Gary (the team videographer) I took a road trip to the surfer's paradise Newquay in Cornwall. We were really lucky with the weather and the scenery was so beautiful and, combined with Gary's drone footage and creative talents, the video instantly took off on Facebook and YouTube, going viral.

What do you call yourself (Blogger/influencer/content creator)?
A blogger, travel website owner or content creator usually (depending on the day)!
What other blogs do you read?
I'm a bit of science and health geek so one of my favourite blogs is SelfHacked.com which is a great site full of really interesting health hacks and tips.
Becky Moore and Global Grasshopper are listed on the Vuelio Influencer Database along with thousands of other leading bloggers, journalists and editors. 
https://www.vuelio.com/uk/wp-content/uploads/2018/03/Becky-Moore.jpg
430
760
Holly Hodges
https://www.vuelio.com/uk/wp-content/uploads/2019/09/vuelio-logo.png
Holly Hodges
2018-03-15 14:34:34
2018-03-15 14:34:34
Blogger Spotlight: Becky Moore, Global Grasshopper