Blogger Spotlight: Carole King, Dear Designer's Blog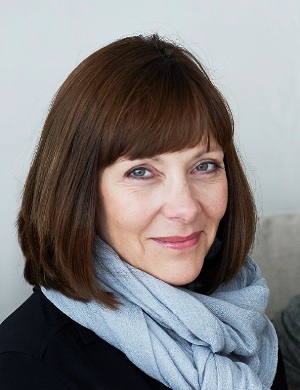 The Dear Designer's Blog came in at #2 in Vuelio's latest interior design blog ranking. Author Carole King spoke to us about what makes her blog so successful, working with PRs and managing Heart Home, a blogazine. 
What's new on the Dear Designer's Blog? I've had a complete re-design this year and I'm very happy with how it's turned out. I think it now better reflects who I am and my personal aesthetics.
Why should people read your blog? What makes it different to other interior design blogs?  All blogs are personal to their authors and that's how it should be. My aim is to always be inspirational. I will only use images that I love, whether they are press images about a new product, website images about a stunning hotel or my own personal projects. If I love it, I know my readers will too. But it would be too easy and impersonal to just post pretty pictures. It's important to leave a piece of yourself in each post too. I'll generally impart some advice about how to achieve a look, or explain why I particularly like it.
How do you measure the success of your website?  Not just in my blog statistics certainly. A lot of my social engagement happens on Twitter and Instagram nowadays and Pinterest is probably my biggest source of traffic.
What advice would you give to someone who wants to start a blog? It's important to be authentic. Blog about your passion and readers will find you. I'd also have to say that it won't happen overnight. I spent two years, posting 7 days a week before readers and PR's started to notice me. You also have to engage with other bloggers either online, on social media or in person, so that you build up a supportive network. It's also more fun when you can go to events with friends.
How do you work with marketers and PRs? I prefer to be approached personally by email. I'll only work with brands I like and it's always appreciated when PR's understand this and don't send over inappropriate content ideas. I also write every post myself so I prefer it if the brand allows me to choose my own approach. That way the post will not stand out as sponsored and my style remains consistent.
How do you use social media to promote/share content? What are the challenges? I do use Twitter, Instagram, Google Plus and Pinterest. But not too much. Too much and it becomes spammy.
What can PRs do in working better with you?  I love an email that declares upfront who the client is, what the objectives are and it's even better if they give some idea of budget. It would save so much time. I wish I had more of those.
What has been your blogging highlight? I'd have to say Blogtour NYC with Modenus. It was lovely to visit New York and explore what it had to offer designwise. It was even better because it was with so many of my blogging pals.
What will be big in your blogosphere in the coming months? The London Design Festival is coming up and that's always a big event on the blogging calender. After that it will be a downward slope to Christmas. Look out for lot's of gift guides. Personally I'll be renovating a country cottage, so my blog will have lots of before and after images of that.
What does the Vuelio blog ranking mean for your blog? It's a great source of traffic but more importantly it gives my blog validation.
You also manage Heart Home, an interiors magazine, can you tell us a little bit more about it? Heart Home has this year become a 'blogazine' as opposed to a digital magazine plus a blog. The monthly digital magazine, dare we say it, is becoming a tad old hat. Our readers wanted regular content of the standard of the magazine but didn't want to wait a month for it, so we now concentrate on bringing them quality content daily. Content wise we like to show readers homes and we like to champion the small independent designers, but we also cover recipes and travel too. This year we have also launched the online shop, so that our readers can be inspired and then buy the products, all without leaving the site.
https://www.vuelio.com/uk/wp-content/uploads/2015/09/Carole-King-500-px-1.jpg
390
300
Priyanka Dayal and Julie Hermans
https://www.vuelio.com/uk/wp-content/uploads/2019/09/vuelio-logo.png
Priyanka Dayal and Julie Hermans
2015-09-18 13:01:03
2015-09-18 13:53:32
Blogger Spotlight: Carole King, Dear Designer's Blog