Blogger Spotlight: Charlotte Oates, Charlotte's Lively Kitchen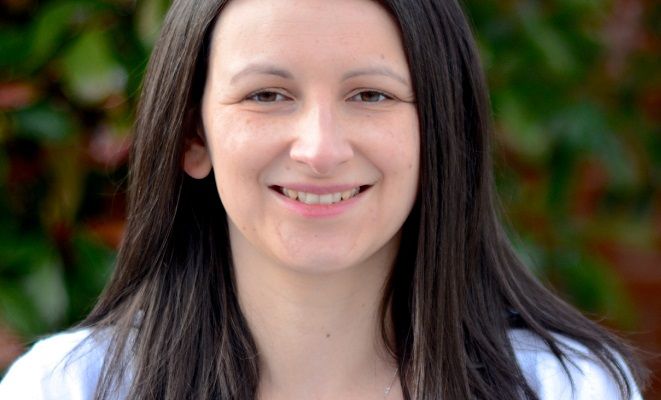 New to our top 10 food blogs is Charlotte's Lively Kitchen by Charlotte Oates. Originally starting under the name of My Recipe Book as a place to record recipes, the blog has turned into a successful essential guide which provides tips and fun dishes for the family. As her blog has progressed over the years Charlotte has also kept a log called 'building my blog' which shares advice on how she built her site, the tools she used to promote it, and lessons she's learnt along the way. In this spotlight Charlotte, who recently appeared on our top ten food ranking, chats to us about what makes her blog different, how she measures the success of her website, and how she likes to works with PRs.
Why should people read your blog? What makes it different? It's really just about me and the food I like to cook, so I guess if your taste in food is similar to mine then that's why you should read it. I originally started the blog as a place to store my recipes so I could find them if I wanted to cook something again as I have a terrible memory and needed it all written down somewhere. I regularly go back and check recipes for things that I'm cooking and I've had comments from others to say that they're doing the same.
How do you measure the success of your website? Lots of different ways really. I'm very much on top of my stats and love to see my visitors and pageviews grow. However, I also look at how well each new post does, how popular it is on social media and finally whether I actually get people commenting to say they've made and enjoyed one of my recipes – that's the aim of it after all.
What advice would you give to someone who wants to start a blog? Just go for it and then learn as you go along. Start with focussing on photography as it's far easier to get people to come and read your recipes if they look pretty. Get active in the blogging community, tweeting, commenting and participating in Facebook groups. The blogging community is amazing and there's always people out there who are happy to help you out and offer you advice.
How do you work with marketers and PRs? I mostly work on sponsored posts for brands (usually through a PR company). My favourites are when I'm challenged to create an original recipe using one of their products. At the moment I work on a lot of one-off commissions, but I love that I'm starting to build longer term partnerships now too. It means that I know I've done a great job and that PRs want to come back and work with me again. I think it also sends a nice consistent message to my readers when they see the same brands coming up again and again.
How do you use social media to promote and share content? What are the challenges? I share my posts on Twitter, Facebook, Instagram and Pinterest. I like to use my social media for more general chat and sharing rather than just promoting my posts and I try not to overshare each post as it can get a bit spammy. It's tricky to find a balance between promoting it enough so that it's seen in amongst all the other content and the algorithms, and having a feed filled with many variations of the same thing. I like to try and keep my social media as interesting as I can. Pinterest is a little different as I make use of large group boards to pin to as this means that I have a much greater audience for my recipes than just pinning to my own boards
What can PRs do in working better with you? I've been lucky to have worked with some wonderful PRs, great communication, realistic expectations and lovely feedback afterwards. To me the most important thing a PR can do is to ensure that expectations are laid out right at the start, it's tricky if additional bits and pieces are added later on as I want to ensure that I always deliver the best possible work and not knowing everything up front can make that harder.
What has been your blogging highlight? I think it happened about 10 minutes ago when I was tweeted to say I'm no. 3 in the Vuelio top 10 food blogs list.
What will be big in your blogosphere in the coming months? For me it's all about video. Recipe videos on Facebook are hugely popular and can really increase the reach of your posts. I think it's a great way to stand out on social media and I'm also getting more PR companies requesting video in addition to the standard recipe posts.
https://www.vuelio.com/uk/wp-content/uploads/2016/10/Charlotte-Oates-Food-Blogger-1.jpg
624
661
Holly Hodges
https://www.vuelio.com/uk/wp-content/uploads/2019/09/vuelio-logo.png
Holly Hodges
2016-10-06 09:04:51
2016-10-06 09:04:51
Blogger Spotlight: Charlotte Oates, Charlotte's Lively Kitchen