Blogger Spotlight: Emmy's Mummy and Harry's Too!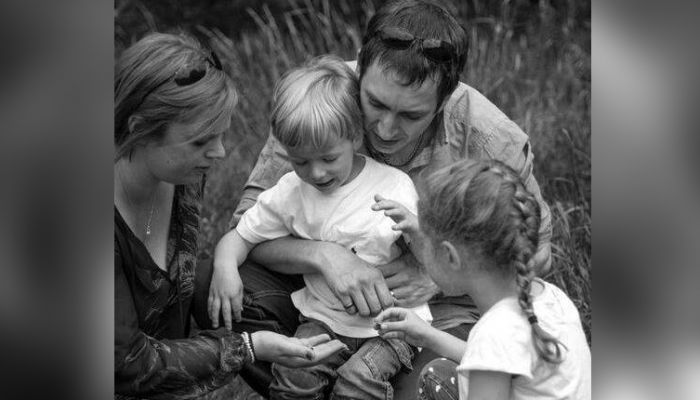 Clare Nicholas is the author of Emmy's Mummy and Harry's Too!, which recently ranked in the Top 10 UK Parenting Blogs. Clare was a nanny for 14 years and she draws on her wealth of childcare knowledge to provide expert advice and suggest child-friendly activities. We spoke to Clare about her regular nanny feature, finding your own voice and collaborating with brands to give the children an experience. 
How would you describe your blog?
A parenting and lifestyle blog which shares helpful tips using my nanny experience to help other parents under the popular 'Top Tips from a Former Nanny' series.
Why did you start your blog?
As a way to share Emmy's milestones with family members who didn't get to see her often as they would have liked. The idea was to print off into a book for her when she was older, six years down the road the book idea may now not be possible but both children have EVERY milestone recorded so they can read for themselves when they are older.
What's the best thing about being a parent?
Every single moment. It may sound cheesy but having spent many years believing I would never fulfil my dream I really do cherish every moment. Having children of my own was always my dream but after three miscarriages I almost gave up hope of that ever happening. Emmy was my miracle baby as was Harry after suffering another two miscarriages before he came along.
What advice would you give new parents?
Take ALL the help offered. Sleep when you can and housework really can wait for another day – you are no good to anyone if you are sleep deprived and too frazzled to do anything.
What advice would you give new bloggers?
Be yourself, don't try to copy your favourite bloggers as you need to find your own voice. You are at the beginning of your journey so don't worry about their stats and following, just do what works for you.
What makes your blog successful?
I'm not sure I would say it's successful, what is success anyway? My most popular posts are ones written from the heart, my personal posts and of course those rants where I've written about something/someone who's annoyed me, and my Top Tips from a Former Nanny are rather popular and I really love writing those.
How do you like to work with PRs?
I like to mix it up, I am happy to have a brief to follow but prefer to put my own unique spin on these projects.
What's one of your favourite collaborations?
That would have to be working with Merlin Annual Pass, it was a year of family fun which we could all enjoy!
What one thing should PRs know about you?
That's a really hard one, I think it would be that family is everything to me – they were the reason for starting this blog in the first place and I like to ensure they have lots of fun… and mummy at home to enjoy that fun with them.
What other blogs do you read?
There are loads I regularly read, a few favourites are PODcast, Mum in the Mad House, The Oliver's Madhouse, Five Little Doves and Eats Amazing. 
Clare Nicholas and Emmy's Mummy and Harry's Too! feature on the market-leading Vuelio Influencer Database along with thousands of other bloggers, influencers and journalists.
https://www.vuelio.com/uk/wp-content/uploads/2017/10/Emmys-Mummy-and-Harrys-Too.jpg
430
760
Holly Hodges
https://www.vuelio.com/uk/wp-content/uploads/2019/09/vuelio-logo.png
Holly Hodges
2017-10-19 15:27:35
2017-10-19 15:27:56
Blogger Spotlight: Emmy's Mummy and Harry's Too!