Blogger Spotlight: Donna Wishart, What the Redhead said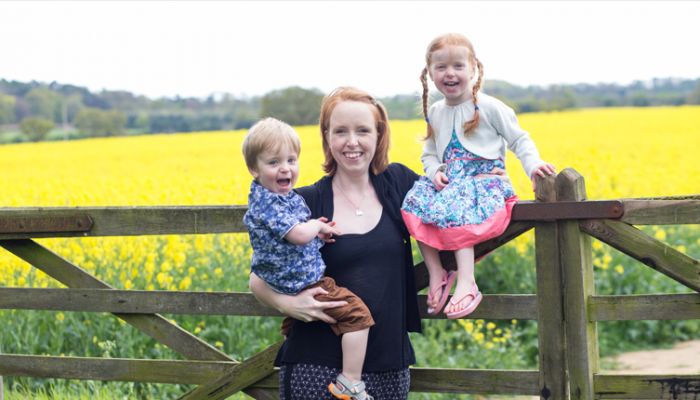 Donna Wishart is a new entry to the Top 10 UK Parenting Blogs with What the Redhead said. A full time blogger, Donna follows her family of four, documenting important milestones and family adventures. We caught up with the Redhead to chat all things parenting, spending time with the kids and working with PRs who understand.
How would you describe your blog?
My blog is pretty much a typical family lifestyle blog. It follows our adventures – days out and holidays, documents the children growing up and talks about our home and day to day family life. It's full of nice photos, our family fun and the highs and lows of parenting – although more highs than lows thankfully!
Why did you start your blog?
I started the blog when my first child was seven months old to document her weaning journey. We did baby led weaning and back then there wasn't much information online about it – mainly just traditional weaning – and so I thought it might help other people to write about it. But, since then the blog has grown massively and, over five years later the blog is now my full time job. It's something I never imagined when I first started writing.
What's the best thing about being a parent?
I thought I had quite a busy, full life before having children but becoming a parent for the first time, and then having a second child has totally changed my life. It's made me appreciate things more, notice every small detail and try so hard to commit every moment to memory. So, the best thing for me is how much more meaning life has since having Athena and Troy – they have taught me what life is really all about.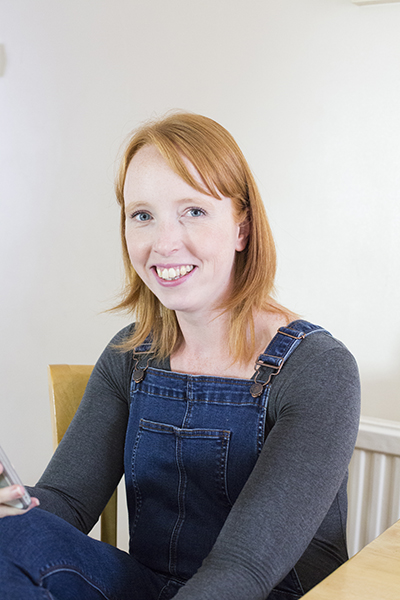 What advice would you give new parents?
I think the best advice really is to listen to all the advice you get given – mostly unrequested – and then do what works for you. Go with your instincts and do whatever you need to do to get through. Being a parent for the first time is hard. There will be ups and downs and there will be so much change. Do whatever works for you.
What advice would you give new bloggers?
I would tell new bloggers to think about why they are starting to blog. If it's just to get free stuff and easy money then it's best to stop writing now. Blogging is not an easy choice of self employment. It takes such a long time to build and grow a blog and there is so much behind the scenes that takes hours of work and you will only ever get out of your blog what you are prepared to put in. Likewise, if you start a blog to document your children's milestones and your family's adventures, never lose sight of that. In years to come when you're paid to write and getting sent things to review try to always keep that underlying focus. Your readers will engage with it and you will always be glad that your blog never lost its roots.
What makes your blog successful?
I think that really depends on how you define success. My blog isn't the 'biggest' blog, it doesn't have the most followers or the best photos and shiniest videos but, it allows me to stay at home with my children and work around them – something I never imagined possible. I think my blog has had that kind of success because I have never really focused on one thing – I have always tried to be as good as I can be at as many aspects of blogging as possible rather than trying to be the best or spread myself too thin. If I'm not good at something, or if I don't enjoy it, I just don't do it. But, I do my best at photography, at social media, at making videos and I think because I just do my best rather than the best, readers can relate to that.
How do you like to work with PRs?
My favourite PR campaigns are always ones where we can have fun, where I can be creative and where there isn't a really strict brief involved. My favourite campaigns recently have been around family food and days out – something where we can have a nice experience and work at the same time. For me, the blog opportunities have always been something I've really appreciated as they mean I can give the children experiences they wouldn't have otherwise. So, my favourite ways to work with PRs really are to give the children something they'll always remember – a nice meal cooked at home, a day in the great outdoors or a week in a caravan at the seaside. Everything I do has the children in mind.
What's one of your favourite collaborations?
I recently worked with Maryland Cookies on a recipe video. It was something I really enjoyed doing, although it pushed me out of my comfort zone both with filming and editing afterwards. But, I loved the finished video, did my absolute best at it and the brand really liked it. I'm now looking forward to creating more collaborative videos in the future.
What one thing should PRs know about you?
I have two pretty amazing school-age children. Because of this, campaigns need to fit around school (Unless they are super duper incredible!). I love it when PRs invite us to do things at the weekend or ask me to work on something that involves the children and give us deadlines that allow time to photograph the children outside of school hours. It means so much when I work with people who really understand what it's like to, not just have a family but to have a family who are so involved in your work – and who work with us to create the best content despite the children being at school.
What other blogs do you read?
Oh I read so many! I have over 200 blogs on my Bloglovin feed and I read blogs each evening before bed. My favourites at the moment are We're Going on and Adventure, Just Saying Mum and Mini Travellers – an eclectic mix but all with beautiful photos and family adventures.
Donna Wishart and What the Redhead said feature on the market-leading Vuelio Influencer Database along with thousands of other bloggers, influencers and journalists.
https://www.vuelio.com/uk/wp-content/uploads/2017/10/What-the-Redhead-said.jpg
430
760
Holly Hodges
https://www.vuelio.com/uk/wp-content/uploads/2023/09/vuelio-logo-200px.png
Holly Hodges
2017-10-19 14:11:31
2017-10-19 14:15:53
Blogger Spotlight: Donna Wishart, What the Redhead said