Parenting Blogs – UK Top 10
Last Updated 18/10/2017
Taking the number one spot is award-winning blog, Slummy Single Mummy, which was created in 2009 by blogger and mother-of-two Jo Middleton. Jo divides her time between her family, blogging and freelance marketing, social media and copywriting. Slummy Single Mummy covers a range of different topics, including recipes, blogging tips and product reviews.
Want to learn more about this blog? Read our blogger spotlight with Slummy Single Mummy.
Mum In The Madhouse by Jen Walshaw is an award-winning blog that chronicles the family life of a family of four. Using her blog as a platform to provide parents with creative ideas for things to do with their children, such as craft activities, Mum In The Madhouse is the perfect place to find new ideas. As well as crafts, the blog also features recipe ideas and practical parenting tips – proving that there is no such thing as the perfect parent, it's about finding the right dynamic that works for you.
A new addition to our parenting ranking is What the Redhead Said by married mum of two Donna. Donna started blogging five years ago, and it is now her full-time job. What the Redhead said follows the family of four, documenting important milestones and childhood phases, family adventures and outings, recipes and more. One of the regular features is 'Blogger Behind the Blog', which gets to know other bloggers.
Authored by soon-to-be stay-at-home father-of-two Dave, The DADventurer is 'a blog about life with the missus, the toddler and the sausage dog'. Drawing on his experience as a father, Dave uses his blog to speak about the joys and challenges of raising a child and uses brutal honesty and a succession of blogs, vlogs and podcasts to document life.
Want to learn more about this blog? Read our blogger spotlight with The DADventurer.
John Adams is the married father of two young girls behind Dad Blog UK, a blog based on family life, household management and childcare. After leaving his 9 to 5 in PR and communications to become a fulltime stay at home dad, John started blogging in 2012. The blog now covers a range of different topics including family outings, reflections, reviews and issues that men face.
Want to learn more about this blog? Read our blogger spotlight with Dad Blog UK.
6. Toby and Roo
Toby and Roo was created by Harriet, mother of two boys and one girl. The blog was started as a place where Harriet could share her experiences of being a parent. It includes stories on the crazy adventures that the family go on, tips for parents on how to remain sane and motivational posts to boost confidence. The blog is written in a personable and light-hearted tone, and includes humorous and adorable photos.
Find out more about Harriet Shearsmith, author of Toby & Roo, in our blogger spotlight.
In 2011, Cerys began her blog Rainy Day Mum after she found that there was a lack of activities and crafts that she could try with her toddlers. The blog provides ideas for families to try together, whether you are on a search for crafts, recipes, educational games or general activities. These creative ideas ensure that no matter the weather, you've always got options to keep your children entertained.
8. DIY Daddy
As a father of five (including twin girls), Nigel Higgins writes about the trials and tribulations of raising his children, while trying to maintain his sanity. With over 20 years' experience in painting and decorating, DIY Daddy not only speaks about parenting but includes home improvement tips and advice. The blog features guest posts, a section on gender issues and a 'Twin Humour' column, which focuses on the funniest things his twins do and say.
Want to learn more about this blog? Read our blogger spotlight with DIY Daddy.
9. Emmy's Mummy and Harry's Too!
Emmy's Mummy and Harry's Too! was created by former nanny turned blogger, social media consultant and freelance writer, Clare, to document the adventures she has with her two children, her husband and their pets. Drawing on over 14 years' experience as a nanny, Clare provides essential advice on parenting, projects to try with kids and how to remain stress free.
Want to learn more about this blog? Read our blogger spotlight with Emmy's Mummy and Harry's Too!
Boo Roo and Tigger Too was created by work-from-home mother of three Sarah Anguish, to document her journey through motherhood whilst also juggling parenting, work, being a wife and socialising. Boo Roo and Tigger Too is based on her three children, and provides a variety of reviews, giveaways, and even home décor ideas for families.
Want to learn more about this blog? Read our blogger spotlight with Boo Roo and Tigger Too.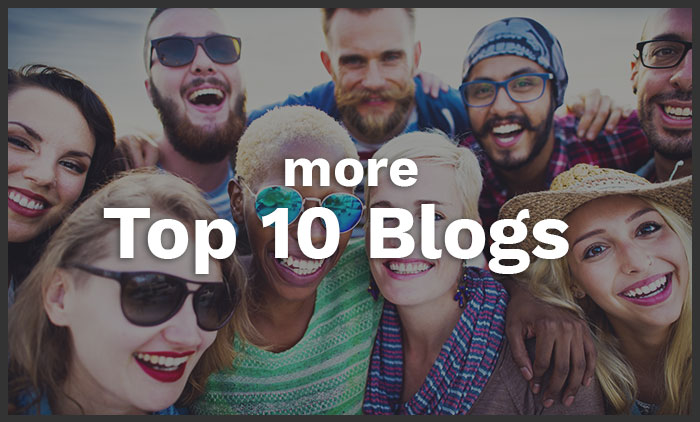 The fundamentals of working with bloggers are the same as with traditional journalists at traditional media outlets: respect their schedules; take time to read their material to learn their interests; and only contact them if/when they want to be contacted.
Vuelio's blog ranking methodology takes into consideration social sharing, topic-related content and post frequency. Profiles of these parenting blogs and their authors can be found in the Vuelio Media Database.
https://www.vuelio.com/uk/wp-content/uploads/2016/11/vuelio-top-10-parenting-blog-ranking-featuredimage.jpg
434
760
Holly Hodges
https://www.vuelio.com/uk/wp-content/uploads/2015/10/vuelio-logo-transparent.png
Holly Hodges
2017-10-18 09:40:34
2018-05-09 10:06:53
Parenting Blogs - UK Top 10