Blogger Spotlight: Marc-Andre Runcie-Unger, Katzenworld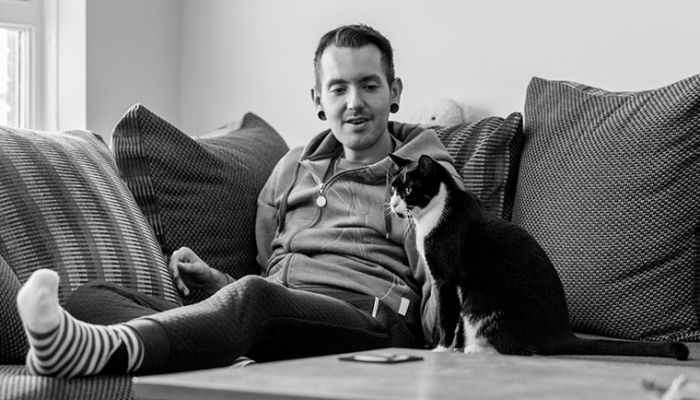 Katzenworld is a Top 10 Pet Blog which is written by a group of international friends who all share a love of cats. As well as being a source of adorable cat pictures, humorous stories and mishaps, the blog is home to interesting content including research, news from around the world and product reviews (reviewed by the cats themselves) for your feline friends. We spoke to one of the blogs writers Marc-Andre about what it's like to run a pet blog, why they decided to start it and the campaigns that they've worked on. 
How would you describe your blog?
Katzenworld is all about being a fun and informative place that promotes all things cats. Our goal is to unite the cat-loving audience of the world to come together and share their stories with each other, while promoting important cat welfare topics. 
Why did you start your blog?
It all started over a board game one evening at my place back in 2014. My partner Iain and I had just adopted two shelter cats (Oliver & Nubia) from the Celia Hammond Trust, and as Yuki was already looking after her own cats, the evening soon turned into a great discussion about cats. Back then there weren't many community-focused online publications so a plan was developed to change all that! 
Many readers wonder where our name came from. Well, I'm German, and Katzen means Cats, so in English the blog means "Cats World" though many people think it means Cat Zen World! 
What's it like having famous pets?
It's fun! We are always amazed at how many people know the stories of Oliver & Nubia and we've even met some people at events that have named their own cats after ours.
How do your pets cope with the pressure?
Very well. Nubia thrives on her many photo shoot moments and knows exactly how to pose for the camera whenever we need her for an event post or a product review! 
What's your favourite pet product?
Ah that is a difficult one as there are so many great products out there! I'd say we'd have to pick a few here.  
For pet food, our favourite product has to be Almo Nature, as their food addresses the carnivore needs of our pets – plus the brand has a great ethos on animal welfare (both pets and wildlife alike). 
For cat toys, it's the 4cats catnip and Valerian Toys, as not only are they hand-finished in Germany and use a secret organic catnip mix that works on more cats than others, but they too have a great brand ethos and support local and international cat charity projects. 
Lastly, we think that the Kiki cat cave is one of the most unique cat caves we've ever trialled that not only fits perfectly into a stylish home, but also addresses the specific needs of cats at the same time. 
What's your favourite post?
Our favourite post was the collaboration with International Cat Care on where to stroke a cat. This was a fun research study and taught us and our readers alike much about cats! The post was read by more than 100,000 people in a single month across our blog and news apps, so we think our audience may agree on our choice here.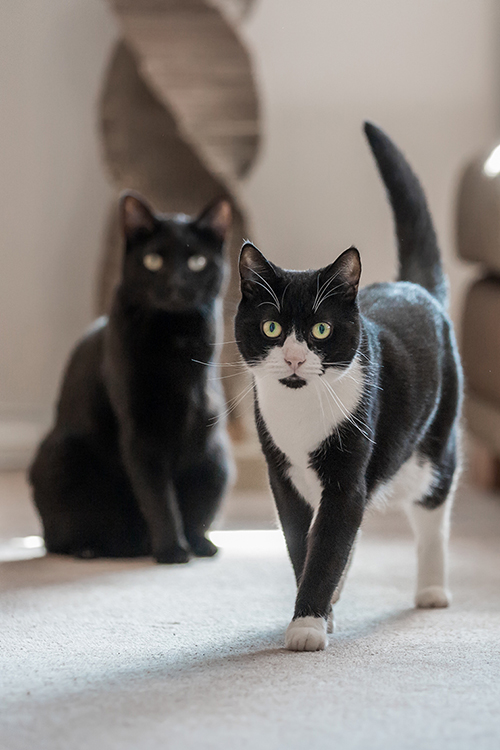 How do you like to work with PRs?
For us it's all about working as partners! We ideally like to work with PRs that understand what we are about and work for or on behalf of a brand that's looking for a long-term brand partnership. Of course, we are open to short term campaigns as well, but we do thrive on the long-term work. 
What one thing should PRs know about you?
The blogger team and I run the blog as a hobby to bring the best in cat news and cat products to our audience. For us, the well-being of our feline companions and their wild cousins is the most important aspect of what we try to promote and achieve through our blog. 
What's the most memorable campaign you've worked on?
I think the most memorable campaign has to have been our work with the Ebony Horse Trust and James Bowen to help raise awareness and funds for the charity. It was great to help them spread the word, find additional collaboration partners for them to increase their fund raising and of course to meet James and Bob "backstage". 
What other blogs do you read?
My favourite blogs out of the list of blogs I follow are: Cat Wisdom 101, Cat Chat with Caren and Cody, I Have Cat, The Conscious Cat and LoveMeow. 
Marc-Andre Runcie-Unger and Katzenworld feature on the market-leading Vuelio Influencer Database along with thousands of other bloggers, influencers and journalists.
https://www.vuelio.com/uk/wp-content/uploads/2017/10/Oliver-and-Marc-Katzenworld.jpg
434
760
Merryn Williams
https://www.vuelio.com/uk/wp-content/uploads/2019/09/vuelio-logo.png
Merryn Williams
2017-10-12 14:28:10
2017-10-12 14:28:10
Blogger Spotlight: Marc-Andre Runcie-Unger, Katzenworld