Blogger Spotlight: Maria, Maria Runs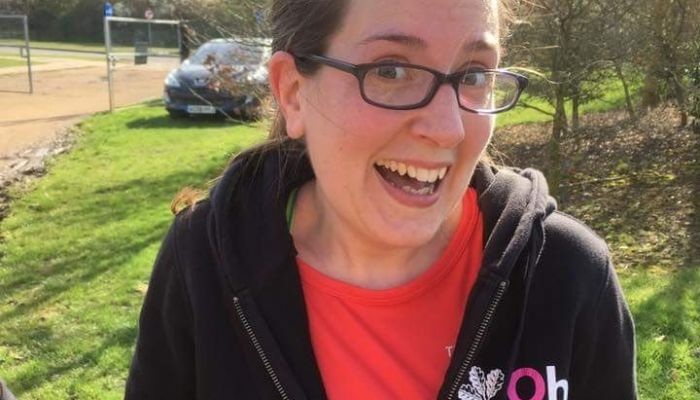 After falling in love with running in 2008, Maria decided that she wanted to blog about it (and of course baking too). Maria uses her blog, Maria Runs about her parkruns, marathons and half marathons in a personal diary-esque style to keep her readers up to date with her progress. When Maria isn't running, she enjoys baking brownies and cookies (not so much cupcakes), which was the inspiration for her blog name. In this spotlight, Maria who appears on our latest top ten running blogs ranking chats to us about why people should read her blog, how she measures its success, and how she likes to work with PRs.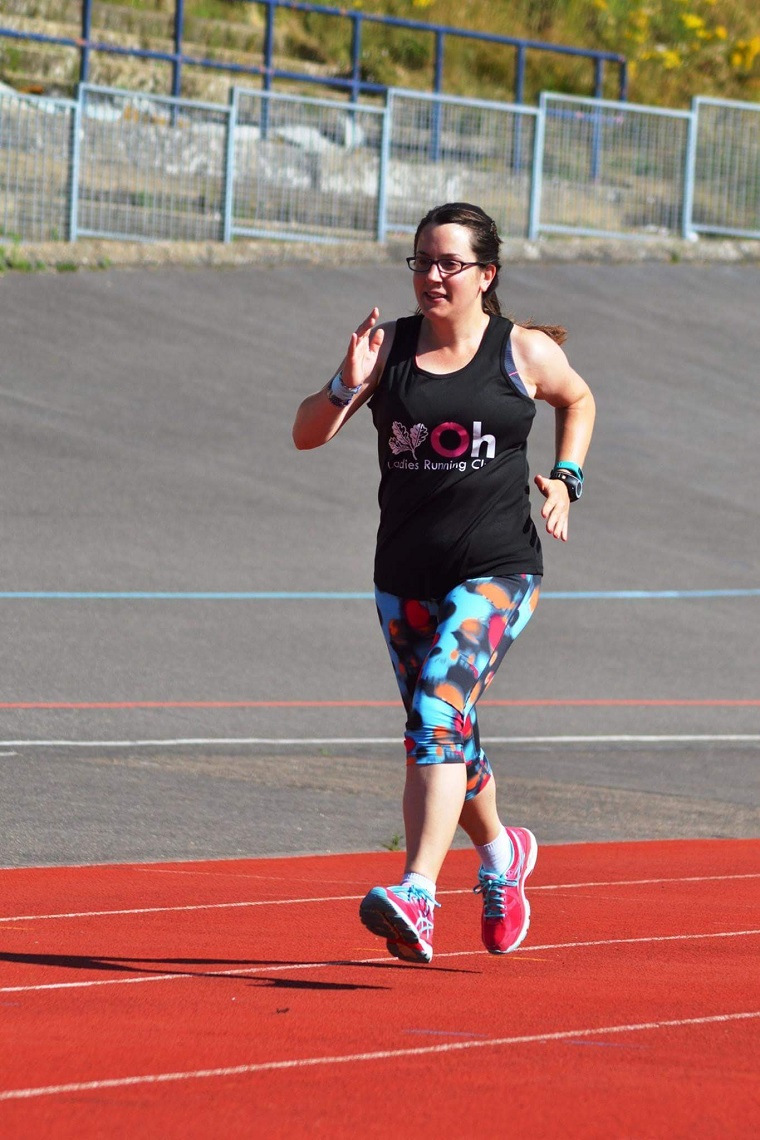 Why should people read your blog? What makes it different? I suppose I am more of an average runner- I'm not a speedy club runner and I only started running in my late twenties for a Race for Life. I think a lot of people nowadays get into running doing a similar thing, like doing a Couch to 5K, and so they might find it interesting to see how a similar runner is getting on with races and parkruns.
Can you share with us why and how you got into running? Although I liked being active, I was never a runner and didn't think I could run at all. A colleague had signed up to walk a Race for Life, so I agreed to walk with her. While we were walking, we saw people of all ages, shapes and sizes running, and a seed was planted. The next year I signed up to do a 5K and started with a 1 min walk, 1 min run program, although at that time I thought I would stop after running the race. Somewhere in those 8 weeks I started to love running, and so after the race I kept up my running.
Where do you most love to run and why? I really love being outside in the fresh air, and I love to be somewhere with lovely scenery. Locally to me, I have some lovely parklands, fields, woods and lakes to run around, so anywhere like that, away from traffic and with lots of nature to look at.
What does running give you? So much! I love it for so many different reasons. Sometimes it can be a way to clear my head after a busy day. Other times it can be a time to run with friends in my running club. On my long runs, I love to listen to podcasts and let my mind wander. It get's me out in the fresh air, it gives me feelings of accomplishment and pride. I have been to races in different parts of the world (including Stockholm for my first marathon, and a 5k race in Hawaii) and lots of races in the UK. I have been welcomed into the parkrun community and look forward to running a parkrun with my dad and brother, seeing my club mates, or visiting a new parkrun and being welcomed there.
What is your favourite running memory? It's so hard to choose just one, but I suppose actually finishing the Race for Life was a pretty special moment- it was the first time I had run non-stop without a walk break, and it gave me a bit of a mindset that I could actually achieve something that for my life, before that point I hadn't thought was possible.
What motivates you? Mainly the enjoyment. I wouldn't keep doing it if I didn't love it. Yes, I have days when I feel tired and don't want to run far or fast, or days when it is too cold outside (or too hot, or raining) but usually I know that the feeling when I have finished will be so much better, so getting out there will make it worth it.
How do you measure the success of your website? I used to have an email that would send me all sorts of information about page views and things like that, but I don't get that any more. I tend to look at the number of comments as more popular posts tend to have more comments. If I have people commenting on a few posts I guess that they are regular readers.
How do you work with marketers and PRs? If I am contacted by someone and I like the sound of the product, then I will get back to them and see what they are looking for. I quite like reviewing products although I only accept products that I think I will like. I have hosted a few sponsored posts but if they link to products that I don't agree with, I will politely turn them down.
What can PRs do in working better with you? I think time is the main issue. I work full-time, so sometimes I manage only one or two blog posts per week. Putting together a review post can take a bit of time (I am not the quickest at making the links and downloading photos), and I would rather have a bit more time but put together a more detailed review, than have a one sentence plus photo mention in a blog post, but with work fitting around that it can take me longer too.
What has been your blogging highlight? I think during my training for the Stockholm marathon, and my long and rambled recount of it would be a highlight- I had so many supportive comments from people during that time- some people had been following me on the website and seeing my splits- it felt amazing to have people I had never even met rooting for me.
What will be big in your blogosphere in the coming months? My aim this year (as well as doing my 100th parkrun, which I achieved a few weeks ago) was to get into the parkrun tourist table (20 different UK events), so a few more parkrun events will be there somewhere. I've got a few races coming up, so recaps of those races and of course my general ramblings. I also bought a new website name, so at some point I will be transferring over to that, but with my technical ability, it will be a long way in the future I imagine!
https://www.vuelio.com/uk/wp-content/uploads/2017/04/Maria-Blythe_Running-Cupcake.jpg
628
720
Merryn Williams
https://www.vuelio.com/uk/wp-content/uploads/2015/10/vuelio-logo-transparent.png
Merryn Williams
2017-04-27 09:09:22
2017-06-06 08:19:12
Blogger Spotlight: Maria, Maria Runs