Blogger Spotlight: Charlotte Oates, Charlotte's Lively Kitchen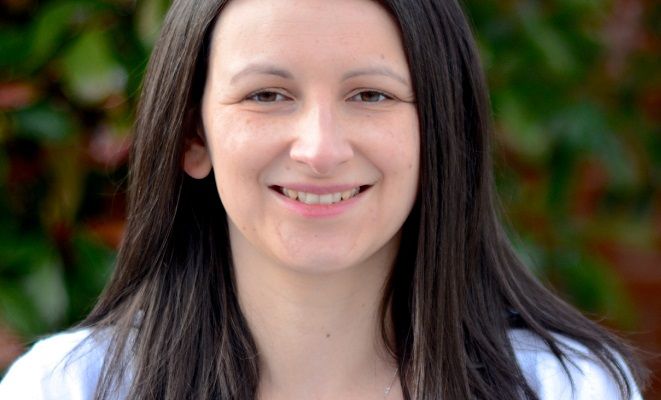 Charlotte's Lively Kitchen was founded by Charlotte Oates as a place to share her experiments with food which usually involves creating new recipes and cooking mostly healthy food for her family. Describing her blog as her own personal cookbook, Charlotte loves to have fun with food, is always on the lookout for new ideas and challenges to have a go at. In this spotlight, Charlotte who features on our recent food blog ranking chats to us about why being a food blogger is so much more than just coming up with nice recipes, her love of sugar, and how she likes to work with PRs. 
How did you get into blogging about food? After having my two boys I decided to leave my job to look after them full time. Whilst I loved being at home with them I really wanted a new challenge and so decided to start a food blog to note down my recipes and hopefully learn a few new skills along the way. It's grown from there and as the boys are now at school I've got more time to focus on it.
What are the biggest challenges and greatest rewards of being a food blogger? There's so much more to it than just coming up with nice recipes. You have to build and manage a website, take photographs and video, promote your recipes on social media. There's a lot of skills involved and I've had to learn them all pretty much from scratch. For me, the biggest reward is having a job that completely fits around my family. I work some very odd hours, but I also get time to play with the boys, help them with their schoolwork and I always get to go to plays and assemblies. I also love getting messages from readers who've tried one of my recipes and enjoyed it. One of my most popular recipes is my birthday cake, to hear that people have made it and it was enjoyed on a special day means a lot to me.
What's your favourite recipe? It's not easy to choose as I won't add a recipe onto my site unless I love it, but I think it would have to be my homemade caramel sauce. It's probably the recipe on my blog that I make the most as I like to use it in a lot of different cakes and desserts.
Name one ingredient that you can't live without? Sugar – there are lots of different substitutes about these days but there are some things you can do with sugar that you just can't replicate with any other ingredients.
Where do you draw your cooking inspiration from? Everywhere, cookbooks, magazines, food blogs, social media, things I see in shops and restaurants. I'm always on the look out for little tips and tricks to make my cooking better or make things a bit easier in the kitchen.
Who would you consider a culinary icon? I like people who make cooking more accessible. Delia Smith is someone I remember from my childhood who rather than sharing complicated recipes, simply showed people how to do the basics well and gave people a bit more confidence in the kitchen. In my own small way I'm trying to do the same. I tend to be drawn to people who haven't come from a chefs background but have become known simply because of their love of cooking good food well, people like Lisa Faulkner or Nadiya Hussain.
What do you think is going to be the next big thing in the food industry? I think food is moving in two opposite directions. I think there's going to be more of a move towards more natural foods and cooking from scratch, reducing sugar and processed foods in people's everyday diet. There are a lot of health conditions about that are linked to poor diet and as an understanding of these links grows I think a move towards eating a better diet to combat them will follow. On the flip side, I think when people have treats they are going to become bigger and more indulgent. The recipes that stand out on social media which I see getting shared are the ones that are that bit more over the top and I think this encourages people to indulge that little bit more.
How do you like to work with PRs? And how can they improve their blogger outreach? I'm always approached by PRs for work rather than reaching out myself. I think the most important thing for me when working with PRs is being clear right from the start about requirements, what work is needed and by when. I always want to do the best job I possibly can and deliver exactly what (or hopefully even more than) is required. It's harder to do this if information is drip-fed over lots of emails or extra work is added later.
What's one piece of cooking advice you'd like to share with our readers? There's no one right recipe for everybody, as we all like things a little bit different. If you try one and it doesn't turn out quite how you'd like, keep trying, looking out for different ones. The internet is an amazing source of recipes and you're bound to find the one for you eventually.
You're a popular food blogger, but are there any food blogs that you follow? I follow a lot of food blogs as I find that bloggers tend to go into more background about why they make their recipes the way they do compared to traditional cookbooks, it's much easier to pick up lots of useful tips. I especially love free-from blogs. I'm extremely fortunate that nobody in my household has a food allergy, so I've never really had to experiment with cooking without certain ingredients. I've learnt so much from the free-from blogs that I follow and it's great to be able answer questions from my readers or refer them over to those blogs if they need help with a free from diet.
What's next in your career as a food blogger? Creating more video. It's something I've only recently started to do and I'm now aiming to create at least one new video each week in addition to recipes. I tend to focus on the social media-style top down videos where you can just see your hands, so I'd love to get in front on the camera and present my recipes a bit more too.
https://www.vuelio.com/uk/wp-content/uploads/2016/10/Charlotte-Oates-Food-Blogger-1.jpg
624
661
Merryn Williams
https://www.vuelio.com/uk/wp-content/uploads/2015/10/vuelio-logo-transparent.png
Merryn Williams
2017-04-26 09:16:25
2017-04-26 09:17:11
Blogger Spotlight: Charlotte Oates, Charlotte's Lively Kitchen