Blogger Spotlight: Mark Rigney, Hooked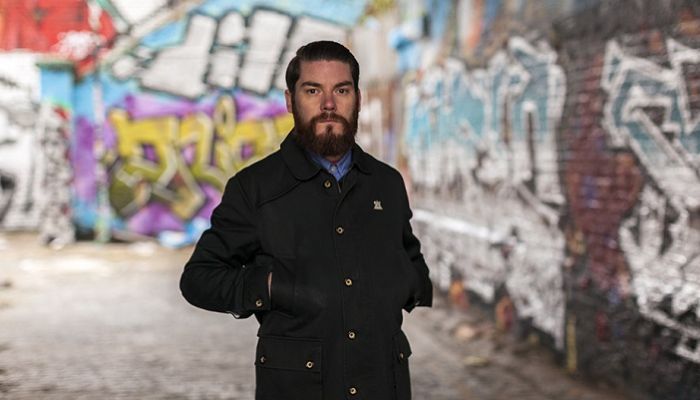 Launched in 2005, Hooked is a street art blog that features all the latest news from London and across the world. For the editorial team at Hooked, the blog is a space to share their love of the craft and contemporary street art. For readers Hooked is an essential place to find out about exhibitions, new books, and cool art spaces across London. In this spotlight Mark Rigney chats to us about us about making his content unique to Hooked, collaborating with PRs, and why he feels honoured to be included in our most recent top art ranking.  
Why should people read your blog? What makes it different? A number of years back there was a blog boom in my category, I started to see the same content posted across multiple blogs. The so-called exclusive images that PR companies were sending me with press releases were not so exclusive and I would often find them posted on these other sites. I knew if I was seeing this so too were my readers and it was then I made the decision to switch the focus of the site. I started creating my own content – taking my own photographs in an effort to offer something unique to my readers, something that could only be found on my site. I have continued to stick to this where possible and I think my readers appreciate my efforts to post original content.
How do you measure the success of your website? While I do on occasion check in on the numbers it is not something that I obsess over, I prefer to spend the time taking photos and creating content. For me it's about the people and artists I get to meet and the adventures the site brings me on.
What advice would you give to someone who wants to start a blog? If you have been thinking of starting a blog do it now, no time like the present. Most of the blogging platforms are quick and easy to set up, I started my blog one lunch break and little did I know all these years later I would still be sharing stories with my readers. This brings me to the next point, while setting up a blog is the easy part there is a large amount of work involved in running a blog, so be passionate about your chosen subject and the rest will fall into place.
How do you work with marketers and PRs? I like to be open to new ideas and am always up for a challenge, so when I am contacted by PR about a possible collaboration I will establish if the opportunity is something that will be of benefit to our readers and if I think some great content can be created that is in keeping with the website.
How do you use social media to promote/share content? What are the challenges? Social media is an essential part of blogging, once you have created and posted the content online you need to work as hard promoting and sharing the stories to drive traffic to your website. With so many platforms there is pressure to be on all of them at once, for me I have picked those that work best with my content and get the most engagement, tailoring my social media content to each channel.
What can PRs do in working better with you? Before contacting me about a project/collaboration or event they should first visit my blog and have a look at the type of content that I share, you'd be surprised at the volume of emails I receive from PRs regarding events or projects that would be of no interest to my readers.
What has been your blogging highlight? There have been so many it's difficult to pick just one, but I did love discovering Marrakech's MB6 Project and the Marrakech Biennale with the Moroccan Tourist Board in early 2016. It's also always a pleasure for me when I travel and get to meet the talented artists whose work is featured on my site.
What will be big in your blogosphere in the coming months? I kicked off the new year by giving my site design a refresh so I'm pretty excited about that. I also plan to continue exploring some new destinations, 2016 was a great year for me and I travelled to some wonderful locations on press trips and plan to continue sharing these stories and adventures with my readers.
What does the Vuelio Blog Ranking mean to you and how does it affect your blog? It's wonderful to be featured in the Vuelio Blog Ranking and get recognition for all the work that I put into Hookedblog. Sharing the top ten ranking with some of leading Art blogs is a great indicator that the content and stories I am creating and sharing on the site are being well received by our readers.
https://www.vuelio.com/uk/wp-content/uploads/2017/03/Mark_Rigney_Hookedblog_03_Vuelio.jpg
401
758
Merryn Williams
https://www.vuelio.com/uk/wp-content/uploads/2023/09/vuelio-logo-200px.png
Merryn Williams
2017-03-28 10:04:30
2017-03-28 15:19:24
Blogger Spotlight: Mark Rigney, Hooked