Blogger Spotlight: Matthew Zorpas, The Gentleman Blogger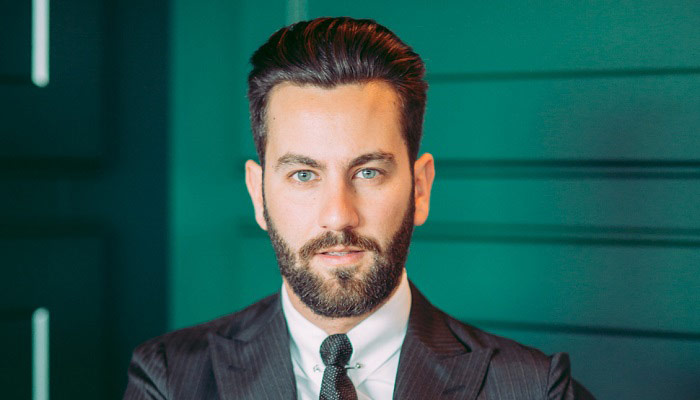 The Gentleman Blogger is the UK's number one menswear fashion blog and also features on our latest top twenty ranking fashion blogs. The man behind The Gentleman Blogger is Matthew Zorpas, a self-styled fashion expert. In this Spotlight Matthew talks to us about working with Dolce and Gabbana, why brands are finally starting to understand the importance of influencers, the complexities surrounding sponsorship disclosure and best practices for blogger outreach. 
What's new on The Gentleman Blogger? The Gentleman Blogger has now been running for three years, but we are constantly looking for ways to reinvent and inspire with our content. For this spring, we have some new editorial stories from Brazil and Los Angeles and some great ambassadorship projects to be announced in March. We are also looking into a brand expansion and launching a few products at the end of the year and a charity project.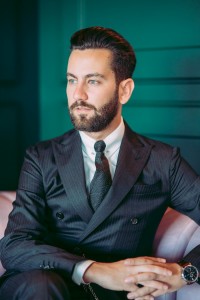 Give us an example of successful brand collaboration. What did you learn from it? I would say our latest collaboration with Dolce and Gabbana barbershop here in London. I think brands are finally starting to understand the need and importance of the influencer. The brands finally know how to invest, where to invest, what to expect, how to treat the influencer and what to do with the content as this wasn't the case in the past.
How do you use social media to promote and share content? What are the challenges? We use all of our social media platforms from SnapChat, Instagram, Twitter and Facebook to promote and share our content. Every story that comes from us is shared on these different platforms simultaneously. The main challenges for us are to remain relevant but also to keep our readers, fans, viewers and followers engaged. So I would say that constantly trying to create an impressive and unique content is our main challenge on a daily basis.
What advice would you give to a someone who wants to start a blog? My personal advice to someone who wants to start a blog would be to actually find a unique point to communicate. Just take a platform and start communicating your dream and vision. It's about being unique, being commit and being instant, everything else will follow.
How do you work with PRs? The PRs usually come to us to promote a certain product or take us through different experiences of their brand. They provide us with their own content, a press release, and high-resolution images. That's no use for us. At TGB we produce and recreate every single product image and storyline. Our point of view is different, so we usually go back to the brand with a creative brief.
Do you feel bloggers need to be compensated for the work they do? Definitely, in every level. We produce content, I pay a photographer, my assistant, my agent plus every destination to find the right backdrop for a product. We produce an editorial shoot three times a week and definitely I couldn't have done that without my partnerships. A magazine will produce two stories every month with massive advertising budgets but we do it with much less. However we are more relevant and have a bigger impact.
What do you feel about sponsorship disclosure? I am quite flexible on sponsorship disclosure. I think it's within my fans rights to know my affiliation to the brands with which I collaborate, so when the need to mention sponsorships arises I do so and shout about them.
List three best practices PRs need to follow for better blogger outreach? 1). Research – really research who is out there. It is no longer about numbers or followers but it's about who is suitable for each and every single brand.
2). Reach out in the right and most direct way instead of a big reach out to a bunch of influencers.
3). Be direct and put down all the guidelines of what the project is about in the first email. Determine the available budget for the project, the view of the brand, the product and the timeline.
All the above in an initial email for a blogger outreach is ideal.
What will be big in your blogosphere in the coming months? Some fantastic summer content from all our travels, some awesome parties and events in the next couple of months and probably our product launch will be on of the highlights up on
https://www.vuelio.com/uk/wp-content/uploads/2016/02/Matthew-Zorpas-700x400px.jpg
400
700
Jake O'Neill
https://www.vuelio.com/uk/wp-content/uploads/2019/09/vuelio-logo.png
Jake O'Neill
2016-02-17 14:25:31
2016-02-19 17:06:44
Blogger Spotlight: Matthew Zorpas, The Gentleman Blogger