Blogger Spotlight: Lorna Burford, Raindrops of Sapphire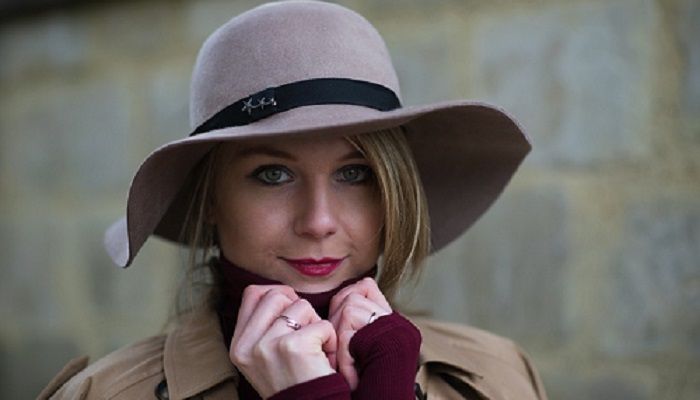 Lorna Burford describes herself as a shy introverted person, but blogging is where her personality comes out. As the author of Raindrops of Sapphire Lorna uses her blog to talk directly to her readers about her own personal style, her love of fashion and big name brands like Chanel, Mulberry, and Louboutin. Since launching her blog six years ago Lorna has been featured in LOOK magazine, ASOS, InStyle and Elle Korea. She has also won numerous awards for her blogging and was recently featured in our top 20 fashion ranking. In this Spotlight, Lorna talks to us about why quality is more important than quantity when it comes to blogging, brand collaborations, the challenges of social media, and how she likes to work with PRs.  
What's new on Raindrops of Sapphire? For 2016 I'm really making a point to focus on quality content rather than quantity. I'm posting twice a week which will involve one outfit shoot and one other post, either a review, a new purchase, a personal post or something else. I'm also trying to focus more on health related posts and travel as well. I want to give the blog a bit more diversity and life to it!
Give us an example of a successful brand collaboration. What did you learn from it? I've collaborated with many brands which have all been successful. In my opinion, creating a middle ground and happy medium between yourself and the brand is the best thing. You need to voice your opinions and they have theirs, so meeting in the middle is exactly how it should be. Both need to be comfortable. It's about give and take from both sides. My favourite way to collaborate with brands is either by choosing products from them and modelling them in a campaign type of way or actually doing a design collaboration where we create a product to go on sale.
How do you use social media to promote and share content? What are the challenges? Social media is a huge part of blogging, they kind of come as a package. You need to make sure you are notifying all of your social followers on each account about your latest posts, making sure they are aware of it, multiple times a day but don't be spammy with it. Keep each social account slightly different as well, make sure you have unique posts for each one, so it encourages people to follow you on multiple channels rather than just one. The only challenge would be when you initially start up and it's hard to gain a following from the beginning without putting hard work into it from the start, otherwise it's fun and easy to engage with everyone. I see these channels as spaces where I can chat to my followers and share what I've been up to. It works both ways in that you can build great friendships and trust on social media which is what I love to do.
What advice would you give to a someone who wants to start a blog? Don't do it because you think it's really easy and it will make you rich. Do it because you have a passion for it and a drive to want to do it. Many people don't realise that running a blog as a business is a full-time job and requires 24/7 attention. You have to work really hard in order to get your blog to a professional level where brands want to work with you, so as long as you know you are in for months and months of hard work and you are excited by that, go for it! Keep it natural, be true to yourself and about something you love and have passion for. Don't copy everyone else, have your own voice.
How do you work with PRs? In many ways, we work together on creating content for the blog. We might work together on photo shoots with products and clothing, we might do giveaways and competitions, it works in multiple ways.
Do you feel bloggers need to be compensated for the work they do? Absolutely, 100%. I'm a full-time, self-employed blogger and if I wasn't compensated for the work I do, I wouldn't have a job. Many people don't actually understand what a blogger does, they just think they get free things and write a paragraph about it. It's so much more than that. You have to be a journalist, an editor, a storyteller, a photographer, a photo editor, a programmer, a website designer, a social media guru, a sales executive, a manager, a PR and outreach person, the list goes on. If a brand want's a blogger to do a photo shoot and a story on their items, this can personally take me between 3-5 hours from start to finish. This includes getting ready, finding a location, shooting photos, editing photos, writing the article, editing it, publishing it, promoting it etc. So much goes into it, so to expect someone to do this for free isn't very fair at all in my opinion. Magazines get paid and a blog is very similar, but online.
What do you feel about sponsorship disclosure? It's important to mention sponsorship. Collaborating with brands and companies is good for both people involved, plus your readers deserve to know if you are working with the brand. When I do, I always mention that I've collaborated with the brand and I make sure the content is my own, relevant to the blogs voice and something that I love, so there's no issue.
List three best practices PRs need to follow for better blogger outreach? I would say making it more personal and not grouped or mass produced. Paying attention to the voice and content on the blog. Following through with their proposals. Too many times they will just be putting feelers out there to see who's interested and then don't actually give you the opportunity or they disappoint you.
What will be big in your blogosphere in the coming months? I own a few blogs, so I have some big and exciting changes coming to one of them which I'm excited about! Otherwise, I'm still sticking to my changes that I made to my blog and will keep on growing it and working hard. I get excited every day to see what new opportunity might be coming my way!
https://www.vuelio.com/uk/wp-content/uploads/2016/02/lorna-burford.jpg
464
700
Jake O'Neill
https://www.vuelio.com/uk/wp-content/uploads/2019/09/vuelio-logo.png
Jake O'Neill
2016-02-18 10:54:44
2019-02-21 18:27:15
Blogger Spotlight: Lorna Burford, Raindrops of Sapphire