Blogger Spotlight: Sally Whittle, WHO'S THE MUMMY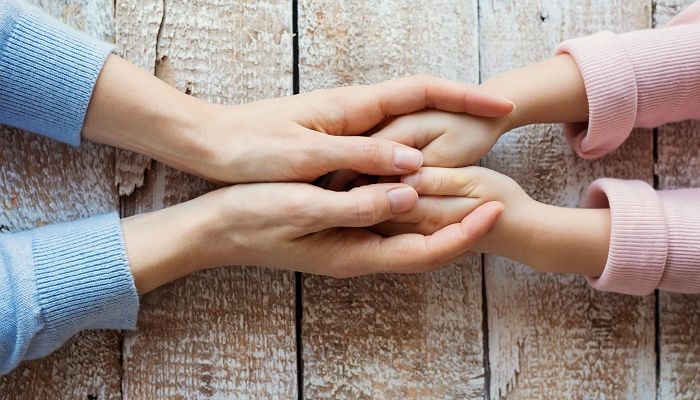 Sally Whittle is a full-time blogger living in Lancashire with her 9-year-old daughter Flea and their West Highland terrier puppy, Teddy. Sally launched WHO'S THE MUMMY?, as a place to capture the true story of her life with Flea. Rather than being glossy lifestyle blog, this charming blog covers a chaotic, fun-loving family that loves to explore and make the very most of every day. In this spotlight Sally chats to us about working with brands, building creative partnerships, vlogging, and why the Vuelio Blog Rankings help her blog to reach new audiences.
Why should people read your blog? What makes your blog different? There are plenty of glossy blogs out there that look like high-end catalogues and lifestyle magazines. My blog is not one of those sites. It's a slightly silly, completely chaotic and mostly truthful story of life as a single parent with a love of travel and adventure. I hope it reassures people that you don't have to be perfect to have a good time, and I hope it inspires them to get out and have more fun with their children.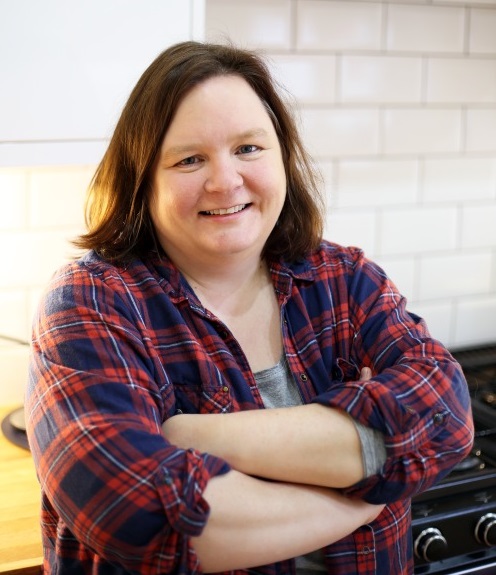 How do you measure the success of your website? For me, success is all about whether the blog captures our story, in a way that my daughter can look back on in years to come. At eleven, she's old enough now that she already loves reading back about her pre-school adventures. You can't put a price on that. More personally, I love the experiences that blogging has given us as a family. Over the past year or so we've done everything from scuba diving to testing new roller-coasters and dune bashing in Dubai. For me, that's what blogging success really is, far more than money or numbers, as nice as those things are.
What advice would you give to someone who wants to start a blog? If you want to start a blog, my advice is to jump in and do it. Experiment to find your own voice and style, don't worry about looking stupid, and write about the things you would be talking about anyway, if you weren't online. Lots of people start blogging and become consumed by growing an audience and making it a career and having a niche. That sort of thing can quickly become hard work, and they can quickly become disillusioned. I tend to think, if you're having fun, blogging is something that's actually really easy to sustain.
How do you work with marketers and PR's? I work with brands a lot. We love trying new things and visiting new places. I do quite a lot of family travel, and occasional product reviews and giveaways – but I only tend to do these if the brand is one that I'm genuinely quite interested in. The best collaborations are when a brand has put some thought into how we might have fun or be creative in a partnership, and generate some content that's really a great fit for my blog, and my audience. I worked with a brand recently to make a video about stationery and they were really open to our ideas – we had a blast making the film and it got almost 100,000 views on Facebook, because people like us wanted to watch it.
How do you use social media to promote and share content? What are the challenges? I use social media to share posts, and generally just to chat. My favourite channels are probably Instagram, Facebook and YouTube as that's where you get the most interaction, and fewer automated updates. At the moment, I'm really enjoying YouTube, perhaps because my daughter is a keen YouTuber. It is a bit depressing that she has more subscribers than me, though.
What can PRs do in working better with you? I don't have a lot of complaints about the brands and PR people I work with. If you really want to impress me, short of sending biscuits, I'd just say bear in mind that bloggers don't all live in London. We're forever being invited to things in London on a Sunday at 10am, when it's almost impossible for us to get there. Oh, and please stop sending me tiny things in huge boxes filled with shredded tissue paper. It's such a let-down after I've spent 20 minutes in line at the Post Office.
What was your blogging highlight? There have been so many blogging highlights over the past seven years, I couldn't possibly choose just one! Maybe travelling to Tanzania with Coca-Cola and seeing the work being done to help rural communities access vital energy, clean water and the Internet. That was a real privilege to see, and an experience I would never have been able to have without my blog. Some bloggers say you shouldn't ever feel lucky as a blogger, because it's a job, but I don't care. I feel lucky almost every day. Blogging has been an amazing experience for us.
What will be big in your blogosphere in the coming months? At the moment, I'm focusing on trying to build my YouTube channel up, very slowly, so I'm going to be working on regular weekly videos and more. It's going to be a real focus for me in 2017.
What does the Vuelio Blog Ranking mean to you and how does it affect your blog? Vuelio Blog Rankings have consistently been a really great way for my blog to reach new audiences, and I've worked with some amazing brands thanks to being listed on various Vuelio lists over the past six years or so. It's always a huge compliment, too, to know that someone other than my Mum thinks my blog is a good read. I'm always open to a good compliment and this is a really lovely one. And it's great to see other blogs I love being celebrated too, I love a good nose at the new rankings when they come out.
https://www.vuelio.com/uk/wp-content/uploads/2016/11/Sally-Whittle-Whos-The-Mummy.jpg
467
700
Merryn Williams
https://www.vuelio.com/uk/wp-content/uploads/2019/09/vuelio-logo.png
Merryn Williams
2016-11-03 11:06:14
2016-11-10 09:31:05
Blogger Spotlight: Sally Whittle, WHO'S THE MUMMY