Blogger Spotlight: Savi and Vid, Bruised Passports
Travelling the world extensively for over ten years, visiting over 75 countries and hundreds of cities, Savi and her husband Vid decided to enter the world of travel blogging a few years ago, and launched Bruised Passports. Working as a travel writer and photographer duo, the pair write about the best places to explore and what to wear while doing it. In this blogger spotlight, the pair, who featured in our top ten travel ranking, chat to us about why they enjoy travel blogging, the campaigns they have worked on, and what makes Bruised Passports stand out from other travel blogs.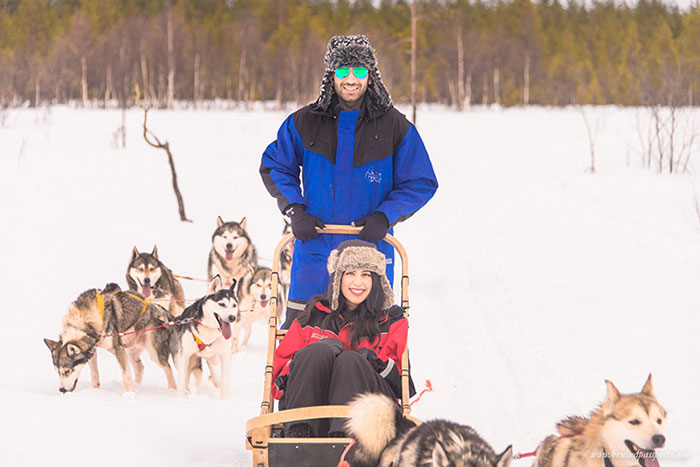 Can you tell us about you and your blog? We are Savi and Vid – together we've been to over 80 countries and hundreds of cities. But it was only seven years after we first started travelling together that we decided to start our own blog to pen our favourite things about the world for fellow travellers. Bruised Passports has all the details a traveller could need to plan a trip to a new country – itineraries, accommodation suggestions, packing guides, and tips for budgeting. We enjoy writing about luxury and romantic travel.
How did you first get into blogging? We've been fond of travelling for as long as I can remember. By 2012, we had visited over 50 countries and a huge library of photographs and stories just waiting to be shared. That was when we started blogging about our travels – so I'd say our passion for travel made storytellers/bloggers of us.
How do you keep yourself motivated? Contrary to popular perception, being successful in the blogging world takes rigorous self discipline and motivation. We do go through an odd spell of feeling demotivated every once in a while. But the sheer wonder of seeing the nooks and crannies of the globe and having a virtual family of millions of readers that constantly eggs us onto new adventures keeps us motivated through it all.
What opportunities have been presented to you since you started blogging about travel? We've had some unbelievable experiences ever since we started blogging. We've been fortunate enough to work with dozens of tourism boards and experience lesser-known destinations in unique ways. We've also had the chance to collaborate with dream brands such as Citi Bank, GoPro, Discovery Channel, Hertz, and L'Oreal on exciting travel related projects.
What are your three favourite locations, and why? Iceland for its incredible panoramas, Peru for its culture, and Japan for its food.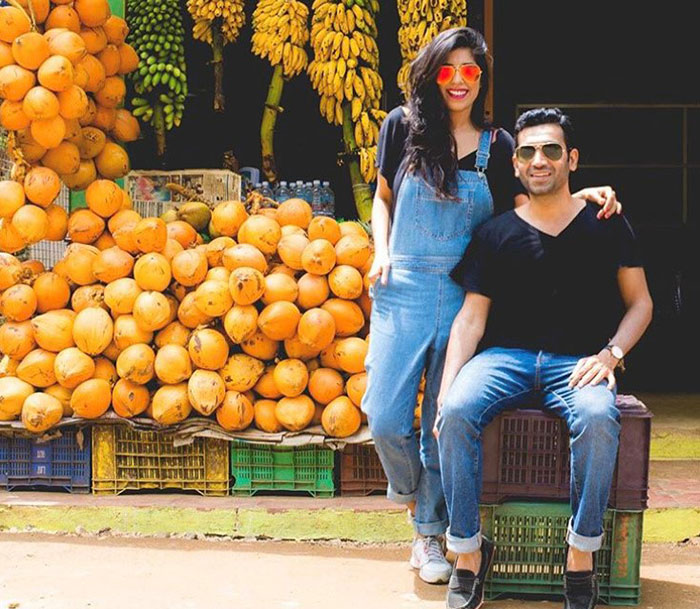 What is your favourite part of being a blogger? Having the freedom to explore the nooks and crannies of the globe at your leisure and making friends all over the world.
What makes your blog stand out from other travel blogs? Bruised Passports isn't just about travel. It's about love and looking at the world through rose-tinted glasses. We're both hellbent on questioning convention, chasing true happiness, and phasing out the negativity and clutter that define modern life. This gives us so much more energy to follow our passion(s).
What kinds of campaigns or collaborations would you be interested in working on in future? We would love to work on campaigns that focus on luxury and romantic travel or focus on once-in-a-lifetime experiences as these go well with the overall theme and aesthetic of our blog.
How do you think PRs can improve their influencer outreach when approaching you? In a world where it's easy to purchase 'likes' and 'followers', PRs shouldn't chase big numbers. Instead they should look closely for engaged comments, high quality content, and organic reach in order to gauge the true influence a blogger has.
Who are your favourite bloggers? We enjoy following Dave and Deb of The Planet D around the world.
Do you write for any other blogs? No – we occasionally contribute pieces to travel websites such as Expedia and www.afar.com.
What are your favourite tools to use when managing your online presence? We are loving Instagram right now! We don't use too many third party apps but Hootsuite is handy for scheduling tweets and other such.
https://www.vuelio.com/uk/wp-content/uploads/2017/06/blogger-spotlight-bruised-passports-featuredimage.jpg
507
760
Merryn Williams
https://www.vuelio.com/uk/wp-content/uploads/2019/09/vuelio-logo.png
Merryn Williams
2017-06-30 13:43:18
2017-06-30 13:52:48
Blogger Spotlight: Savi and Vid, Bruised Passports