Blogger Spotlight: Stacey Sheppard, Design Sheppard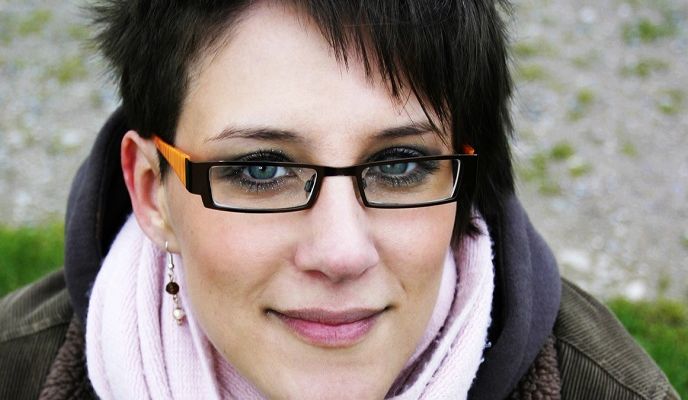 Devon based Stacey Sheppard created The Design Sheppard in 2009 while working as a staff writer for Designer Kitchen & Bathroom magazine. Attracting an audience on the search for interior inspiration, The Design Sheppard focuses on all things related to interior design – encompassing wallpapers, lighting, individual room designs, and showcasing local and UK wide manufacturers and designers. In this spotlight Stacey, who recently featured on our interior design ranking speaks to us about what makes her blog different, how she measures the success of blog, and how she likes to work with PRs.
Why should people read your blog? What makes it different? I've had a lot of feedback from people who say they like my blog because it feels like they are chatting with a friend. They like the tone of it and the fact that it's not too authoritative.
I don't pretend to be an expert because I'm really not. Unlike many other interior bloggers, I am not an interior designer or a stylist by profession so I don't claim to have all the answers. I'm learning along the way with every post and article that I write and I share those lessons with my readers.
I've also had people tell me that they like the mix of styles that I feature on my blog so there is really something for everyone. Plus the fact that I not only feature the big well-known brands but also the small independent designers, makers and retailers that people may not have come across before.
How do you measure the success of your website? It's really hard to define what makes a website successful. Obviously, there are the standard statistics that I use to see how popular my site is and these are important and can help to grow your blog, but they are not everything. There are plenty of other ways I measure success. For example, I like to see how engaged my community is so I look at how many comments I get on my posts or via social media and how many people are sharing my content. I also look at how often I'm approached by brands for collaborations, who those brands are and whether they are a good fit for my blog. And finally, when my blog is featured in rankings such as the Vuelio Top 10 and other lists of Top Blogs this really is confirmation for me that I'm on the right track.
What advice would you give to someone who wants to start a blog? Starting a blog is easy, keeping it going and turning it into something worthwhile takes time, patience, dedication and commitment. So choose a topic that you're passionate about and won't get bored of. It's also a good idea to define your niche early on so your readers know what to expect from you. Don't be fooled into thinking that success will come overnight. It often takes a good while before your readership figures really take off. And most importantly, enjoy blogging, don't put too much pressure on yourself and don't compare yourself to other bloggers.
How do you work with marketers and PRs? There are a number of ways I work with PRs and marketers from sponsored posts and collaborations to reviews and giveaways. I'm very happy to receive press releases and information about new product launches and I will often write about products that I like off the back of these. What I like most though is when I'm able to forge a long term relationship with a PR agency or brand as that enables you to really understand each other's goals and what works for you both.
How do you use social media to promote and share content? What are the challenges? I'm active on Twitter, Facebook, Instagram and Pinterest. I try to post my content across all these channels but I can't really say that I have a strategy as such. It's really time-consuming trying to be present on so many platforms and not only that, trying to be present when your followers are.
I think in 2017 one of my goals will be to try to be more structured with regards to social media and maybe try to schedule more of my updates so I can be sure that they are going out at optimum times for reader engagement and not just as and when I get around to posting.
I also want to up my game on Pinterest. I have a fairly sizeable following which I'm not really leveraging at the moment to drive traffic to my blog so this is something I really want to work on. My main challenge at the moment is time.
What can PRs do in working better with you? 
There are plenty of PR companies that really understand the value that working with bloggers can offer, but sadly there are also many that still don't really understand the benefits. Because of that they tend to undervalue the work that we do and often expect us to work for free or in exchange for low-value products.
Lots of companies like to offer 'gifts' in exchange for a blog post, without realising that it's not really a gift when we have to then spend hours styling it, photographing it, editing the photographs, reviewing it and writing the post. This takes a lot of time, skill and hard work and it should be rewarded accordingly. Many bloggers these days make a living from their blog or are freelancers, so working for free or in return for products just isn't an option. I'm hoping that more PR companies are starting to realise this and will change the way that they approach bloggers.
What has been your blogging highlight? I think for me personally it has been all the wonderful people that I have connected with through blogging. I have met some really great friends along the way who inspire me and motivate me on a daily basis. The camaraderie is just amazing and everyone is so supportive.
What will be big in your blogosphere in the coming months? 
I think video is going to be big. It's certainly one of the avenues I'd like to explore and I think more and more readers are interested in video these days.
One of the things readers like about blogs is that they are personal and authentic and I think that seeing a blogger on video only helps to strengthen that relationship with the reader. However, I think that the technical side of producing and editing a video is what holds many bloggers back as it's a whole new skill to learn.
What does the Vuelio Blog Ranking mean to you and how does it affect your blog? I have been lucky enough to feature in the Vuelio Top 10 ranking consistently since 2012 and I have to say I do find it very rewarding to see my blog in that list. It makes all the hard work and late nights seem worthwhile. Being part of the ranking also drives a fair bit of traffic to my blog and it has definitely increased the number of approaches that I get from PR companies and brands that want to work with me.
https://www.vuelio.com/uk/wp-content/uploads/2016/09/Stacey-Sheppard-1.jpg
726
688
Merryn Williams
https://www.vuelio.com/uk/wp-content/uploads/2023/09/vuelio-logo-200px.png
Merryn Williams
2016-09-26 13:06:34
2016-09-26 13:06:34
Blogger Spotlight: Stacey Sheppard, Design Sheppard