Blogger Spotlight: Elle Linton, Keep it SimpElle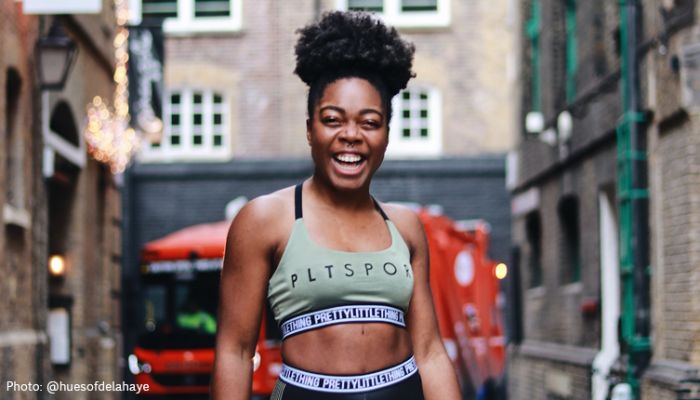 Elle Linton is the author behind Keep it SimpElle, the top 10 Fitness and Exercise blog. A health and fitness professional, Elle teaches fitness as well as writing about it and has worked with a number of brands in the fitness sector. We spoke to her about fitness at the beginning of the year, owning her blog and working with PR. 
How would you describe your blog?
I like to think of my blog as an online CV so everyone can get to know a little about me but also as a place to connect and create a community of people interested and passionate about health, fitness and food. It's a space for me to share things and have real conversations about topics that are maybe a little more in-depth than social media platforms can handle.
How important is the beginning of the year for you and your content?
I think January is renowned for being all about fitness and eating well after the indulgences of the celebratory season. Personally, I've tried not to add to all the 'noise' out there but this is a time to utilise where I can connect with new people and grow my community by inspiring others.
How did you get into fitness?
I was always into sport when growing up, however during adolescence I struggled with anemia and motivation. I only got back into sport and fitness when I combined my love for science with P.E (because it was more theory than practical) and chose to study Exercise Science at university. I'd say I was pretty inactive during my years studying but the little activity I did do had huge physiological and physical benefits for me, mostly helping me to cope with stress and very uncomfortable menstrual cycles. When I started working after my degree I met my friend Lex, who inspired me to learn more about eating well, got me started on my running journey and encouraged me to teach fitness classes!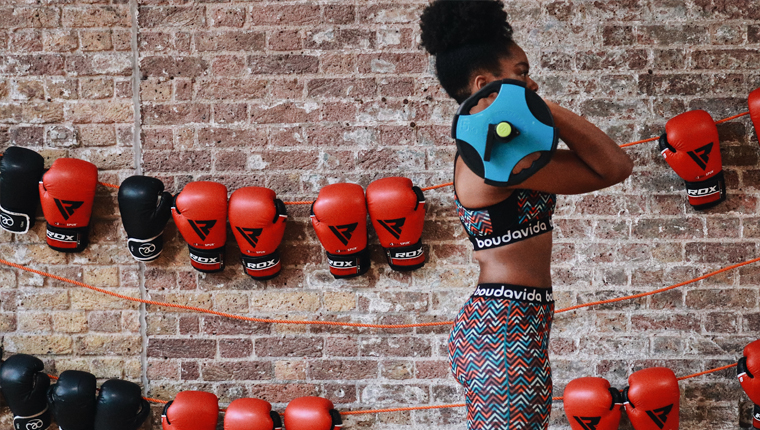 What advice would you give someone that wants to start getting fit and healthy?
I'd tell them to make it their goal to try as many different activities as they need to until they find one that they really enjoy. The options feel almost limitless…
Reach out to friends and family to support you or encourage someone else to get started with you for moral support and accountability. Set yourself some goals and don't forget to ensure your progress; there are lots of free apps out, wearable tech or just simple body measurement using a tape measure. When it comes to food, make small changes like eating out less, cutting down on alcohol, switch up your snacks for healthier versions or just add more colour to your plate in the form of vegetables!
What would you say to someone who says they've given up the gym (already!)?
I'd ask them to re-evaluate why they started in the first place; what were their goals? Did they seem unachievable? What has stopped them and how can they remove any barriers? Fitness really isn't something someone else can do for you or make you do… you have to do it for yourself and be really clear on your why.
What's your favourite exercise?
Right now I'm loving barbell work especially in classes. Learning the back lifts is also empowering and gives you a little more confidence to walk into the weights room in any gym and know what you're doing. I particularly love exercises that target my lower body like front squats and deadlifts.
Is there any fitness challenge you've planned to conquer?
I'm hoping to complete the Tough Mudder series this year. I had my first taste last year completing the half and I enjoyed it so much more than I ever expected. I'm also keen to get back on my bike for another challenge after cycling from London to Paris in 2017 with some of my blogging buddies. I love a little spontaneity too so who knows what other opportunities might find themselves on my radar for 2018!
What's the best way for PRs to work with you at the beginning of the year?
It's a really busy time for those in health and fitness so I love it when I get contacted with a clear brief for projects that are mutually beneficial to both the brand and myself. I know it's hard to come up with great ideas too but original themes, something a little outside the box of what we're all expecting, makes it interesting for content creators and then our audience.
What PR campaigns have you enjoyed working on?
It's hard to pick but a few definitely spring to mind… There was the Suunto campaign when they launched their new Spartan Trainer watch, which is perfect for obstacle races and outdoor fun, in addition to everything a regular gps watch has to offer. I got to test it out at Tough Mudder and also for the first ever Barbados Cycling Festival, which was also another favourite of mine. I was born in Barbados and was at home at the time of the event so I organised a bike for myself and took part in the sportive. It was amazing to be involved in such an event and to be doing something that's new to me in Barbados (usually just sun, sea and sand!). Then there was the RideLondon – Surrey 46 sportive in the summer, which was my first time taking part in the event and a good introduction to the 100-mile event that I hope to take part in one day.
What do you call yourself? [eg. Blogger/influencer/content creator]
First and foremost I call myself a Fitness Professional. Then I'd say Blogger as that was the platform that got me started and allowed me to be creative. It's also the only platform that is mine – I think we sometimes forget that platforms like Instagram are not owned by us and could be taken away without notice! So everything I do, I see as supplementary to my blog.
What other blogs do you read?
I'm always reading a huge variety of blogs but a few of my current faves include Hues of Delahaye for travel and photography inspiration, A Pretty Place to Play for running inspo and mental health topics, That's My Mum for fitness and girl boss inspiration and The Girl Outdoors to inspire some outdoor adventures!
Elle and Keep it SimpElle are both listed on the Vuelio Influencer Database along with thousands of other amazing bloggers, journalists and editors. 
https://www.vuelio.com/uk/wp-content/uploads/2018/01/Elle-Linton.jpg
430
760
Holly Hodges
https://www.vuelio.com/uk/wp-content/uploads/2023/09/vuelio-logo-200px.png
Holly Hodges
2018-01-17 09:55:10
2019-09-10 15:26:00
Blogger Spotlight: Elle Linton, Keep it SimpElle