'Bloggers deserve to be compensated' Paula Holmes, The LDN Diaries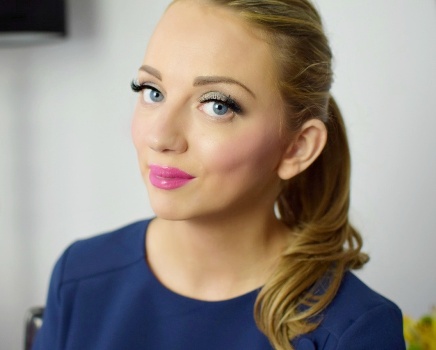 Blogger spotlight with Paula Holmes, co-author of the London lifestyle blog, The LDN Diaries. Paula spoke to us about blogger compensation, sponsorship disclosure, best practices for PRs and moving onto YouTube and Periscope. 
What's new on The LDN Diaries? There are a couple of new and exciting additions. Firstly we started a men's section, with a focus on men's grooming and lifestyle and also the addition of 'What's On'. This covers both events and going-ons in London and is posted out every week. I also create a weekly vlog covering fashion and beauty.
Give us an example of successful brand collaboration. What did you learn from it? For me a successful brand collaboration is when the brand is really upfront for what they are looking for and what they expect from me. That way we both know what we can get out of the partnership, things like budget aren't an issue or skirted around and I feel like it really is a true collaboration. From collaborations like this it has made it easier to choose which brands to work with.
How do you use social media to promote/share content? What are the challenges? As I previously worked in social media I pretty much have an account for every social channel. So everything will get shared on Facebook, Twitter, Instagram, Google Plus, Pinterest etc. I wanted to improve my Pinterest so took a masterclass with Pinterest UK. This really helped me improve what I was doing and get fast results. I like to think of new ways to share, so for instance I have started sharing my vlogs from YouTube on Instagram with short video clips instead of photos and I find this works really well. I think the challenges can always be worrying about numbers of followers. The less you worry the more they go up! Something that everyone can learn from is creating quality targeted content for each platform, that really helps improve your channels and people's experience.
What advice would you give to a someone who wants to start a blog? With so many blogs now in the blogosphere, my advice to stand out would be you really need to offer up something different. Think what you would like to blog about, think of your unique name, what angle you are going to work from and how are you going to make it a success. Otherwise if none of that is important to you then just keep writing and make it your own personal space on the internet.
How do you work with PRs? Over time I have built up relationships with various PRs but generally I like to be on the press list to get all the latest product news or event invites. I am also happy for them to get in contact and pitch an idea. Or if I am working on a feature I know they can help with, I would ask them to help out. It's hard to keep up-to-date with new clients and also employee changes so that's when I find PR requests can be really helpful.
Do you feel bloggers need to be compensated for the work they do? Definitely. We are promoting a product or service at the end of the day, so why wouldn't you be paid for that. A lot of bloggers work full-time and so need that income. I know bloggers put in a lot of time and effort and we are basically doing a lot of jobs in one. These include being the writer, photographer, editor, advertising, social media and PR, so I think that deserves some form of compensation.
What do you feel about sponsorship disclosure? Personally I really do think there is a lot of fuss over this topic. I know magazines never disclose a product, so I do feel why should bloggers be so scrutinized for this. They are in turn doing the same thing and if said product was sent to review, then the blogger should be honest enough to give an honest opinion and if they want to tell their readers it was sent to them for free, then they can. I just think if you do not disclose it shouldn't be such an issue and shouldn't be judged for this. Of course this is in a case-by-case basis, if a blogger is for instance portraying a luxury lifestyle that was actually funded by free PR trips and gifts then I do think that is wrong.
 List three best practices PRs need to follow for better blogger outreach?
1. Make Sure It's A Good Fit – When looking at blogs; make sure to read a few of the posts. See if the writing style and person behind the blog matches your client. When someone understands who I am and has shown a genuine interest then I am more likely to reply. Even if the project doesn't quite work for me I would be more inclined to take the time back like they have.
2. Get the Name Right – I know most PRs are insanely busy, but if you are putting a name, at least get it right. There is nothing more annoying than not receiving a copy and paste email (I do it too!), but when it has the wrong name and the fact 'you love my blog', when this happens – I'm pretty sure you don't.
3. Be Upfront – As I mentioned earlier being upfront in the initial email about the client, the project and the expectations is key. If there is no budget then say that. It doesn't always put us off, but saves back and forth emails to save time for both.
What will be big in your blogosphere in the coming months? I think there be an increase in more video content. I've seen a lot more bloggers moving onto YouTube and also utilising Periscope as a medium.
Editorial information on Paula Holmes, The LDN Diaries and thousands of other media/blogger contacts and outlets, can be found in the Cision Media Database.
https://www.vuelio.com/uk/wp-content/uploads/2015/06/Paula-LDN-Diaries1.jpg
350
436
Priyanka Dayal and Julie Hermans
https://www.vuelio.com/uk/wp-content/uploads/2023/09/vuelio-logo-200px.png
Priyanka Dayal and Julie Hermans
2015-06-30 13:50:28
2015-07-28 15:08:31
'Bloggers deserve to be compensated' Paula Holmes, The LDN Diaries